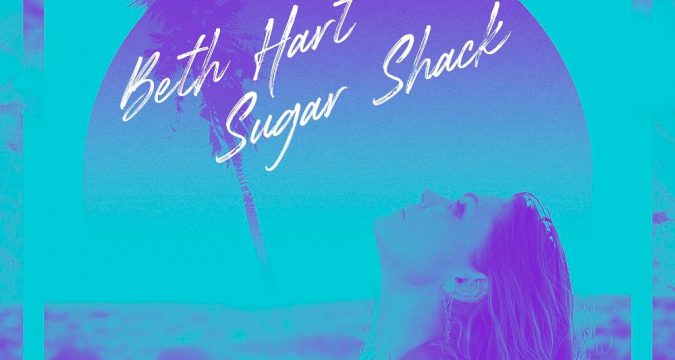 'WAR IN MY MIND TOUR 2020' im Herbst!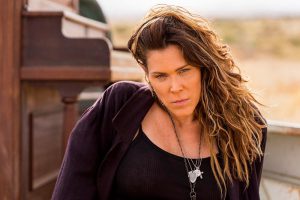 Als Beth Hart im vergangenen Jahr ihr Top 10 Album 'War In My Mind' mit Rob Cavallo (Green Day) aufnahm, kam ihr sofort die Vision den Song 'Sugar Shack' vom amerikanischen DJ GOLDHOUSE (Sam Smith, Billie Eilish, Lady Gaga) remixen zu lassen. Der aus Chicago stammende Grant Harris, bekannt unter seinem Stage-Namen GOLDHOUSE war begeistert und lieferte einen tollen Remix des Songs, der die Musik von Beth Hart in einem ganz anderen Licht erstrahlen lässt. Grant aka Goldhouse zu der Zusammenarbeit mit Beth: "Ich hatte so viel Spaß mit diesem Remix! Beth's Songwriting und ihre unglaubliche Stimme haben es mir erlaubt sehr kreativ zu sein und mit dem Remix einen deutlichen Unterschied zum Original zu produzieren. Ich kann es kaum erwarten das jeder ihn hören kann."
"Sugar Shack" glänzt durch einen Disco-Touch, der die Tanzflächen füllen wird. "Ich wurde schon immer von verschiedenen Stilen geprägt.", gibt Beth zu. "Momentan haben mich amerikanische Songs aus der Mitte des letzten Jahrhunderts inspiriert. Also wer weiß, wie die nächsten Platte klingen wird?" Parallel zur Single Veröffentlichung gibt es die offizielle Video Premiere zum Song, hier zu sehen…
Video Premiere DJ GOLDHOUSE Remix 'Sugar Shack': https://youtu.be/OPL0Ejz4GUo 
Stream and Download: https://smarturl.it/Sugar-ShackDas dazu gehörige Album 'War In My Mind' wurde am 27.09.2019 veröffentlicht und hielt sich zunächst 4 Wochen in den deutschen Album-Charts (Höchstplatzierung #6), um dann nach der Ausstrahlung ihres Auftritts bei 'Inas Nacht' für einige Wochen wieder in die Top 50 einzusteigen.
Beth Hart wird mit dem Song Sugar Shack und ihrem aktuellen Album ab Juli 2020 in Deutschland Live zu sehen und zu hören sein. Sie startet im Juli mit einigen Open Air Shows, um dann auf eine ausgedehnte Deutschland Tour im Oktober/November zu gehen.
Beth Hart ist inzwischen 48 Jahre alt und genießt die Sonnenseite des Lebens. Der große Erfolg des 2016 erschienenen Albums "Fire On The Floor" hallte über Jahre nach: sie erhielt weitere hervorragende Kritiken, verkaufte weitere Einheiten und die Karten ihrer Konzerte in ehrwürdige Locations wie dem Ryman Auditorium oder der Royal Albert Hall (von letzterer erschien vergangenes Jahr die triumphale Live-DVD) waren in kurzer Zeit vergriffen. Für ihre Deutschland Shows im Herbst wurden Hallen wie das Festspielhaus in Baden-Baden, die Philharmonie in München, der Kuppelsaal in Hannover oder den Rosengarten in Mannheim gebucht.
BETH HART 'WAR IN MY MIND TOUR 2020'
27.07. Freiburg – ZMF
29.07. Wunsiedel – Luisenburg
31.07. Leipzig – Parkbühne
26.10. Baden-Baden – Festspielhaus
29.10. Nürnberg – Meistersingerhalle
31.10. Trier – Arena
02.11. Berlin – Tempodrom
04.11. München – Philharmonie
07.11. Mannheim – Rosengarten
09.11. Frankfurt – Jahrhunderthalle
11.11. Düsseldorf – Mitsubishi Electric Halle
13.11. Hannover – Kuppelsaal
15.11. Hamburg – Sporthalle
17.11. Stuttgart – Liederhalle