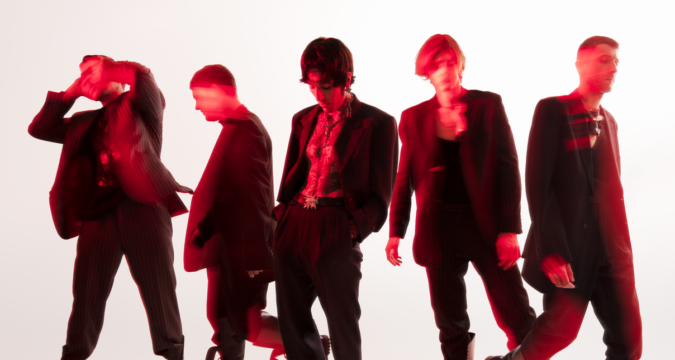 Bring Me The Horizon sind bemerkenswerte Musiker, die druckvollen Rock mit Zeitgeist verbinden. Ein Quintett, das einen Blick auf die Zukunft von Metal und Post-Hardcore gewährt und demonstriert, welchen Wandel harte Musik in den letzten Jahren erlebt hat. Eine britische Formation, die eine individuelle Identität im dicht besetzten Feld brachialer Rockmusik gefunden hat.
Dies liegt zu einem großen Teil an der enormen Wandlungsfähigkeit des Quintetts aus Sheffield. Anfänglich noch klar dem Deathcore zuzurechnen, boten die folgenden Alben stilistische Exkursionen zwischen Death Metal, Metalcore, Post-Hardcore, Industrial und druckvollem Alternative Rock, der die Band mehrfach an die Spitze der UK-Charts katapultierte.
All diese Erfahrungen werden nun im kommenden Jahr kulminiert: Am 30.10. erscheint mit "Post Human: Survival Horror" die erste von vier geplanten EPs, die in ihrer Gesamtheit schlussendlich die enorme Spannbreite dieser überragenden Band abbilden. Bis Ende 2022 darf man sich also kontinuierlich über neues und immer wieder anders überraschendes Material dieser Ausnahme-Band freuen.
Auf ihrer Deutschland-Tournee im Februar durch Berlin, Hamburg, Düsseldorf, Stuttgart und München werden sie begleitet von den kaum weniger erfolgreichen A Day To Remember. Das Quintett aus Ocala/Florida verbindet die intensive Härte des Metalcore mit der schmissigen Melodie-Kunst des Pop-Punk und macht auch vor scharfkantigen Zitaten aus Post-Hardcore und Heavy Metal nicht Halt. Mit großem Erfolg: Seit fünf Alben sind sie regelmäßige Gäste in den internationalen Charts. Als besonders erfolgreich erwies sich ihr aktuelles, im März erschienenes achtes Album "You're Welcome", an dem die Band so lange gearbeitet hat wie noch an keinem zuvor: fünf Jahre. Nichts habe man darauf "dem Zufall überlassen, jede Zeile und Idee ist wichtig und lange entwickelt worden", sagte Sänger Jeremy McKinnon. Abgerundet wird dieses ohnehin schon massive Brett durch zwei weitere druckvolle Formationen: den Deathcore-Veteranen Lorna Shore sowie Poorstacy.
Präsentiert wird die Tour von VISIONS.
Bring Me The Horizon
+ Special Guest:
A Day To Remember
+ Supports:
Lorna Shore
Poorstacy
Survival Horror European Tour 2022
20.02.2022 Berlin – Velodrom
21.02.2022 Hamburg – Barclays Arena
24.02.2022 Düsseldorf – Mitsubishi-Electric-Halle
25.02.2022 Stuttgart – Schleyer-Halle
27.02.2022 München – Zenith
Tickets für die Konzerte gibt es ab Freitag, den 08. Oktober, 10 Uhr exklusiv via Eventim. Ab Montag, den 11. Oktober, 10 Uhr gibt es die Tickets ab 42,- Euro zzgl. Gebühren an allen bekannten CTS–VVK-Stellen sowie unter der Hotline 01806 – 853653 (0,20 €/Anruf aus dem Festnetz, Mobilfunk max. 0,60 €/Anruf), auf fkpscorpio.com und eventim.de.