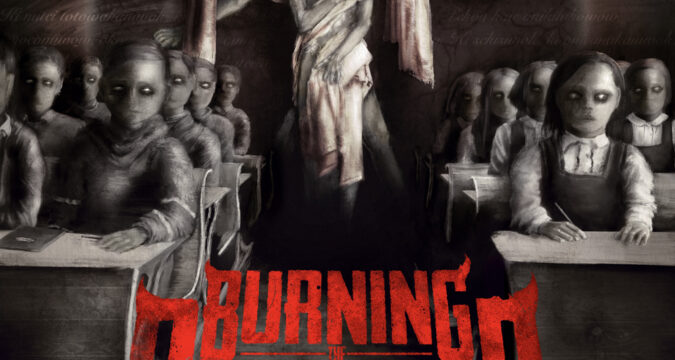 DAMNATION album due 29th October via Candlelight Records New single 'Warrior' ft. Simon Girard of Beyond Creation available now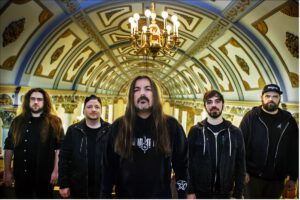 Candlelight Records freut sich, die Unterzeichnung des kanadischen Death Metal-Quintetts Burning The Oppressor und die Veröffentlichung des neuen Albums DAMNATION am 29. Oktober bekannt geben zu können. Die Band hat die erste Single des Albums "Warrior" mit Gastsängern von Simon Girard von Beyond Creation veröffentlicht. Sehen Sie sich hier das Lyric-Video zu 'Warrior' an DAMNATION hier vorbestellen Bei der Unterzeichnung bei Candlelight Records sagt die Band: "Burning The Oppressor ist mit großem Stolz und Enthusiasmus Teil des legendären und unglaublichen Candlelight Records-Rosters. Die Arbeit mit einem so erfahrenen und professionellen Team bedeutet uns viel.
Wir sind mit dem Zuhören aufgewachsen an die Künstler, die sich auf diesem Label entwickelt haben, und jetzt sind wir ein Teil davon … Es ist unglaublich!" Auf dem kommenden Album fährt die Band fort: "Wir sind extrem stolz, unser nächstes Album präsentieren zu können; Damnation, produziert von Christian Donaldson (Cryptopsy, Shadow Of Intent, Ingested, Despised Icon, Beneath The Massacre, Beyond Creation). Als Album mit heftiger Gesellschaftskritik, wo die dunkle Seite der menschlichen Erfahrung mit psychischen Erkrankungen und Erniedrigung koexistiert, sind wir zuversichtlich, dass wir die Metalheads zum Headbangen unserer Musik bringen können."
Burning The Oppressor wurde 2012 von leidenschaftlichen Musikern mit unterschiedlichen Einflüssen gegründet und mit bemerkenswerter Bühnendynamik ausgestattet. Mit intensiven Texten und brutalen Riffs bringt BTO die Prüfungen des modernen Lebens und die Leiden einer Gesellschaft im Aufruhr in Worte und Klänge. Militant für soziale Gerechtigkeit und die Inklusion aller Menschen, prangert die Band durch ihre Arbeit Diskriminierung und Unterdrückung an. Stark durch ihre Erfahrungen und zahlreichen Auftritte, von den Anfängen beim Montebello Rockfest Festival bis zu den letzten Tagen beim Heavy Montréal Festival, ist BTOs Ruf heute stärker denn je. Der Name schwingt immer noch in den Köpfen all derer mit, die sie live gesehen haben. BURNING THE OPPRESSOR haben die Metal-Szene mit Stärke erobert und jeden Ort, an dem sie aufgetreten sind, niedergebrannt.
Es teilte stolz die Bühne mit großartigen Bands wie Skeletonwitch, Mass Hysteria, Tagada Jones, The Agonist, Beyond Creation, Jungle Rot, The Browning, The Acacia Strain, After the Burial, The Black Dahlia Murder und Jinjer. Auch mit ihren drei vorherigen Alben hat die Band Spuren hinterlassen: The Ignition (2012), Verbal Aggressor (2013) und Bloodshed (2017). Jedes dieser Alben wurde bei den GAMIQ Awards als "Best Independent Metal Album" nominiert und Bloodshed gewann 2017 den Publikumspreis für das "Metal Album Of The Year". Mit ihrem kommenden Album DAMNATION werden Burning The Oppressor die Wut zu neuen Höhen treiben und ihren Aufstieg in der Metal-Szene fortsetzen. Bewaffnet mit seinem Groove-Death-Metal ist das kanadische Lineup bereit, dir mit glühenden, aber eingängigen Riffs, Energie und Leidenschaft die Ohren zu zerreißen.
Burning The Oppressor – Warrior Feat. Simon Girard (Official Lyric Video) – YouTube