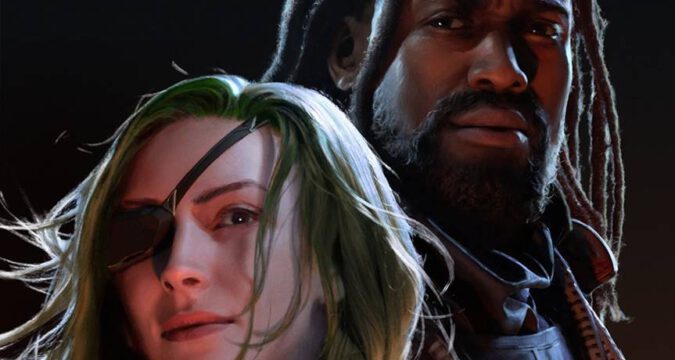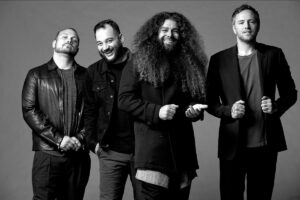 Die vorhergegangene Single "Shoulders" bescherte der Band mit Top 15 im amerikanischen Active Rock Radio die höchste Chartplatzierung ihrer Karriere
"Rise, Naianasha (Cut The Cord)", rufen Coheed and Cambria – und veröffentlichen ihren gleichnamigen neuen Track. Der Song, in dem sie ihren Progressive-Wurzeln freien Lauf lassen, ist jetzt bei allen Streamingplattformen erhältlich und wird von einem Lyric Video begleitet, das im YouTube-Kanal der Band zu finden ist. HIER ansehen.
Claudio Sanchez, Sänger und Gitarrist von Coheed and Cambria, sagt über die Entstehung des neuen Songs: "'Rise, Nainasha' erforscht die Tragweite von Liebe und Loyalität und den Umstand, dass man manchmal mehr sein muss als eine Schulter zum Anlehnen – man muss zum Zerstörer werden." 
"Rise, Naianasha (Cut The Cord)" folgt auf den Erfolg der jüngsten Single "Shoulders". Nach der Veröffentlichung Ende Juli setzte sie zum Marsch durch die US-amerikanischen Top 40 an und knackte die Top 15 der "Active Rock Radio"-Charts, was der Band ihre bisher höchste Platzierung in den US-Radio-Charts bescherte und die Vorfreude auf eine größere Veröffentlichung schürt – ein neues Album. Claudio Sanchez setzte sich kürzlich mit GRAMMY.com für ein ausführliches Interview zusammen, in dem er Details über das bevorstehende neue Werk der Band preisgab und dabei auch einen genaueren Blick auf die Herkunftsgeschichte von Vaxis warf, eine zunehmend zentrale Figur im Sci-Fi-Universum von "The Amory Wars".
"Shoulders" macht derweil keine Anstalten, sein Tempo zu drosseln. "Ein absoluter Banger… explosiv und eingängig – so wie man es von ihnen kennt", erklärte REVOLVER, das "Shoulders" in seine wöchentliche "Best New Songs Right Now"-Zusammenstellung aufnahmen. "Coheed and Cambria sind zurück und sie sind gewaltig wie eh und je", attestierte Billboard, Guitar World notierte derweil: "Coheed and Cambria kommen schwungvoll aus der Kabine" und Brooklyn Vegan beobachtete: "Geleitet von ihrer Liebe zu klassischen Heavy-Metal-Riffs, explodiert die Band in jene Art von alles überstrahlenden Refrain, wie sie seit jeher ihr Markenzeichen sind… und sie klingen dabei verdammt inspiriert."
In den letzten 20 Jahren haben Coheed and Cambria immer wieder die Grenzen dessen gesprengt, was eine Rockband sein kann, sind ihren eigenen Weg gegangen und haben ein einzigartiges musikalisches Universum erschaffen. Ob in den genreübergreifenden Songs oder den komplexen Erzählsträngen ihrer Alben und Comicbuchserien (keine Konzeptgeschichte in der Musik war bisher langlebiger) – Coheed and Cambria haben in ihrer Karriere immer wieder neue Standards gesetzt, ohne sich dabei jemals anzupassen. Der Song "Shoulders" erzählt von den Höhen und Tiefen dieser Reise und davon, wie frustrierend es manchmal sein kann, als vermeintlicher Außenseiter in trendige Kreise zu geraten. Doch es lohnt sich, auch dann bei sich zu bleiben. Denn der einzig wahre Weg ist der eigene Weg.
Fast drei Jahre ist es her, dass Coheed and Cambria ihr Album "Vaxis I: The Unheavenly Creatures", veröffentlicht haben. Nachdem sie 2015 mit einem introspektiveren Album innegehalten hatten, kehrten Frontmann Claudio Sanchez und die Band mit "The Amory Wars" in ein Sci-Fi-Universum zurück, das als erstes einer fünfteiligen Albumreihe gilt. Kein Wunder also, dass nach dem Erscheinen von "Shoulders" und "Rise, Naianasha (Cut The Cord)" die Spekulationen der Fans um ein mögliches "Vaxis II" in den sozialen Kanälen der Band bereits heiß laufen.
Coheed and Cambria – Rise, Naianasha (Cut The Cord) [Official Lyric Video] – YouTube