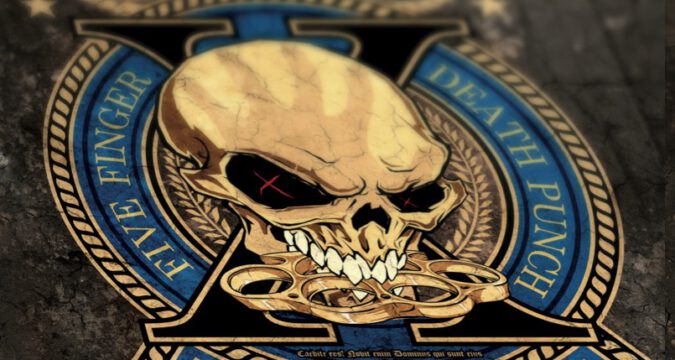 inkl. Steve Aoki Remix und fünf bisher unveröffentlichter Tracks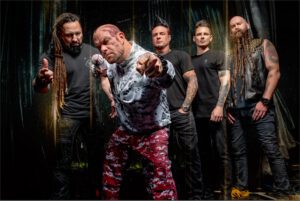 Die US Hardrock Band Five Finger Death Punch veröffentlicht ihr zweites Greatest-Hits Album "A DECADE OF DESTRUCTION – VOLUME 2" via Better Noise Music. Das Album ist ab sofort als CD und Digital erhältlich und wird zudem ab dem 20. November 2020 als orangefarbiges Doppelvinyl sowie als violettes Doppelvinyl (exklusiv bei EMP) erhältlich sein.
"A DECADE OF DESTRUCTION – VOLUME 2" enthält neben altbekannten Songs auch insgesamt fünf bisher unveröffentlichte Titel. Darunter der neue Song "Broken World", ein Steve Aoki Remix von "Bad Company", Ein Joe Hahn Remix von "Wash It All Away", ein Felmax Remix von "Trouble" und eine neue Akustik Version von "Wrong Side Of Heaven".
Pünktlich zur Veröffentlichung des zweiten Greatest-Hits Albums, können sich Five Finger Death Punch und das Team von Better Noise Music über die Nachricht freuen, dass das im Jahr 2015 erschienene Album "Got Your Six" in Deutschland nun offiziell Goldstatus erreicht hat. Ein offizielles Statemant hierzu wird es in den nächsten Tagen geben.
Im Februar diesen Jahres veröffentlichte die Band aus Las Vegas ihr achtes, hochgelobtes, Studioalbum "F8", welches in Deutschland auf Platz #2 der Offiziellen Album Chartskletterte. Die auf dem Album enthaltene Singleauskopplung "A Litttle Bit Off" befand sich, insgesamt über 6 Wochen, auf Platz #1 der US Active Rock Radio Charts. Zudem wurden 5FDP kürzlich im Rahmen der AIM (Association Of Independent Music) Awards 2020 als "Best Live Act 2020" ausgezeichnet. Im nächsten Jahr werden die Bandmitglieder außerdem im kommdenden Better Noise Film "The Retailiators" zu sehen sein.
A DECADE OF DESTRUCTION – VOLUME 2 – track list 
Blue On Black [taken from And Justice For None]
The Tragic Truth [taken from American Capitalist]
Broken World [previously unreleased]**
I Refuse [taken from And Justice For None]
The Pride [taken from American Capitalist]
Hard To See [taken from War Is The Answer]
When The Seasons Change [taken from And Justice For None]
Cradle To The Grave [taken from The Wrong Side Of Heaven, Vol. 2]
Sham Pain [taken from And Justice For None]
M.I.N.E. (End This Way) [taken from The Wrong Side Of Heaven, Vol. 1]
Hell To Pay [taken from Got Your Six]
Never Enough [taken from The Way Of The Fist]
Walk Away [taken from War Is The Answer]
Wrong Side Of Heaven (New Acoustic Version – original version taken from Wrong Side Of Heaven, Vol. 1)**
Trouble (Felmax Remix) – original version taken from And Justice For None
Wash It All Away (Joe Hahn Remix – original version taken from Got Your Six)**
Bad Company (The Five Finger Dim Mak Steve Aoki Remix)  – original version taken from War Is The Answer)**