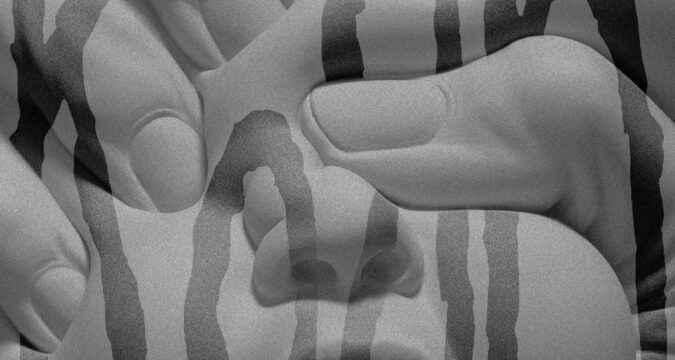 "Start The Healing"
VIDEO: https://lnk.kornofficial.com/STHVideo
Requiem
PRE-ORDER: umg.lnk.to/Korn_Requiem
Korn haben heute ihr neues Studioalbum, Requiem, angekündigt. Im Zuge der Album-Bekanntgabe hat die Band die Vorab-Single "Start The Healing" und ein begleitendes Video veröffentlicht. Der erste Vorgeschmack von Requiem kommt im Verbund mit einem Videoclip, welcher unter der Regie von Tim Saccenti (Flying Lotus, Run The Jewels, Depeche Mode) entstanden ist. Der optische Leckerbissen, der Live-Action- und Animations-Sequenzen miteinander verbindet, kreist inhaltlich um das Konzept von Tod und Wiedergeburt vor einem Aufgebot an übernatürlichen Kreaturen, Humanoiden sowie Korns elektrisierender Live-Darbietung, was für die Band den Anbeginn einer neuen Ära symbolisiert.
Regisseur Saccenti über den Ursprung des visuellen Effektreigens von "Start The Healing":
"Die Idee hinter dem Video war, den Aspekt von Korns DNA mutieren zu lassen und darzustellen, der sie so einflussreich und inspirierend macht: Ihre Mischung aus roher Urgewalt, bewegender Ästhetik und menschlicher Emotion.
Ich wollte den Zuschauer auf eine emotionale Reise mitnehmen, so wie es der Song tut. Eine tiefschürfende, kathartische Reise von Tod und Wiedergeburt, die dem Hörer hoffentlich dabei hilft, seine ganz eigenen, persönlichen Auseinandersetzungen und inneren Dämonenkämpfe zu überwinden – wie immer diese sich auch gestalten mögen.
Zusammen mit dem 3-D-Künstler Anthony Ciannamea haben wir Korns Mythologie seziert und ihre reichhaltige Welt aus Licht und Dunkelheit erkundet, um ein surreales, schleichend wahrnehmbares Körper-Horror-Alptraums-Szenario zu erschaffen."
Aufgrund der Auswirkungen von Covid und der daraus resultierenden Unmöglichkeit für die Band, Liveshows zu spielen – ein Novum in ihrer illustren Karriere –, unterscheidet sich die Entstehungsgeschichte von Requiem vom Gros der anderen innerhalb des Band-Œuvres grundlegend. Requiem ist ein Album, das aus einem Mehr an Zeit und der Möglichkeit, ohne jeglichen Druck schöpferisch tätig werden zu können, entstanden ist. Beflügelt von neuen kreativen Prozessen ohne zeitliche Einschränkungen war die Band im Stande, Dinge auf Requiem umzusetzen, für die sie die letzten zwei Dekaden nicht immer die Möglichkeiten hatte. Sich mehr Zeit zum gemeinsamen Experimentieren gönnen zu können etwa, aber auch die Entscheidung, emsig auf analogem Tonband aufzunehmen, waren Prozesse, die neuentdeckte klangliche Dimensionen und eine neuartige Vielschichtigkeit in Korns Musik zu Tage gefördert haben.
Seitdem Korn einen ersten Teaser-Schnipsel von "Start The Healing" im Rahmen eines Augmented-Reality-Filters auf Instagram veröffentlicht hatten und vergangene Woche weltweit Plakate aufzutauchen begannen, auf denen das ikonische Band-Logo prangte, sind die Fans in freudiger Erwartung auf neue Musik.
Über die obigen Links lässt sich "Start The Healing" anschauen, Requiem vorbestellen und vorsichern. Weiter unten folgen zusätzliche Details zu Band und Album.
Mehr von Korn wird es schon sehr bald geben…
Korn
Requiem
Loma Vista Recordings / Virgin Music
4. Februar 2022
1. Forgotten
2. Let the Dark Do the Rest
3. Start The Healing
4. Lost in the Grandeur
5. Disconnect
6. Hopeless and Beaten
7. Penance to Sorrow
8. My Confession
9. Worst Is On Its Way