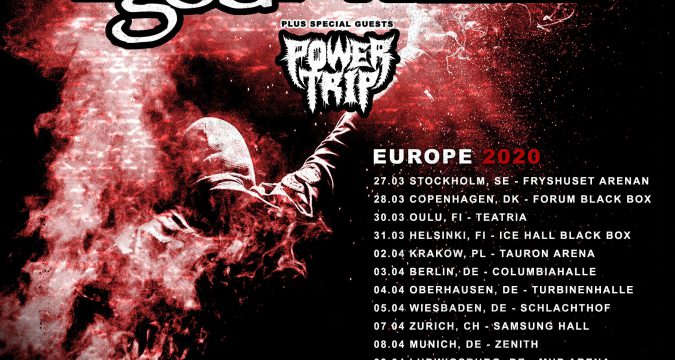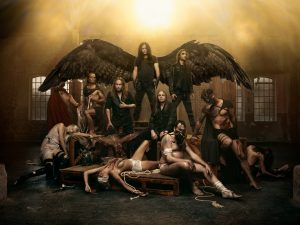 Zwei wahre Giganten des Extreme Metal haben sich zusammengeschlossen, um 2020 Europa in Schutt und Asche zu legen. Die Grammy-nominierten Metaller LAMB OF GOD aus Richmond, Virginia und die deutschen Thrash-Pioniere KREATOR werden unter dem klangvollen Namen "State Of Unrest" im März und April den  Kontinent bespielen; als Support fungiert das Abrisskommando POWER TRIP aus Dallas, Texas.
Die Bands kommentieren:
"Es ist immer super, wenn man zum ersten Mal mit einer Band tourt! Wir freuen uns darauf, mit KREATOR on the road zu gehen und auch wieder mit unseren abgefahrenen Kumpels von POWER TRIP abzuhängen. Wir sehen uns im März und April!" – Randy Blythe, LAMB OF GOD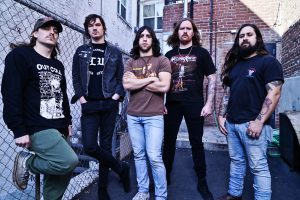 "Horden Europas! Ich freue mich, die "State Of Unrest" Tour ankündigen zu können; viel zu lange war europäischer und amerikanischer Metal gespalten – nun ist die Zeit der Einheit gekommen! Wir freuen uns darauf, unsere einzigen Europa-Shows 2020 mit den mächtigen LAMB OF GOD und einer der für mich aktuell besten jungen Thrash-Bands, POWER TRIP, zu spielen. Es werden wilde Nächte, in denen wir den Metal feiern – NICHT VERPASSEN!" – Mille Petrozza, KREATOR
LAMB OF GOD | KREATOR
Support: POWER TRIP
27.03.2020             SE – Stockholm, Fryshuset Arenan
28.03.2020             DK – Copenhagen, Forum Black Box
30.03.2020             FI – Oulu, Teatria
31.03.2020             FI – Helsinki, Ice Hall Black Box
02.04.2020             PL – Kraków, Tauron Arena
03.04.2020             DE – Berlin, Columbiahalle
04.04.2020             DE – Oberhausen, Turbinenhalle
05.05.2020             DE – Wiesbaden, Schlachthof
07.04.2020             CH – Zurich, Samsung Hall
08.04.2020             DE – Munich, Zenith
09.04.2020             DE – Ludwigsburg, MHP Arena
11.04.2020             DE – Hamburg, Sporthalle
14.04.2020             ES – Barcelona, Razzmatazz
15.04.2020             ES – Madrid, La Riviera
17.04.2020             FR – Paris, L'Olympia
18.04.2020             DE – Saarbrücken, Saarlandhalle
19.04.2020             BE – Brussels, Ancienne Belgique
21.04.2020             UK – Bristol, O2 Academy Bristol
22.04.2020             UK – Manchester, Manchester Academy
23.04.2020             UK – Glasgow, O2 Academy Glasgow
24.04.2020             UK – Birmingham, O2 Academy Birmingham
25.04.2020             UK – London, O2 Academy Brixton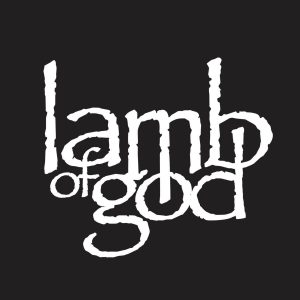 LAMB OF GODs letztes Studioalbum, »VII: Sturm und Drang«, erschien 2015 und wurde konnte weltweit überragende Kritiken einfahren. Seitdem veröffentlichte die Band 2016 die gefeierte EP »The Duke« sowie 2018 das Coveralbum »Legion: XX« unter ihrem ursprünglichen Namen, BURN THE PRIEST.
KREATOR veröffentlichten ihr aktuelles Album, »Gods Of Violence«, Anfang 2017 und konnten damit weltweit die höchsten Chartergebnisse ihrer Karriere vermelden. Seitdem betourt die Band den Globus ohne Unterlass.