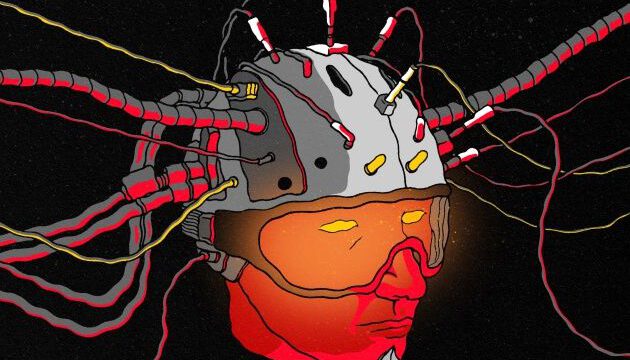 New Album, Strange, Strange Times, out August 13, 2021 via Napalm Records
Pre-Order HERE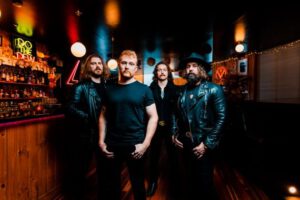 Aus dem großartigen Down Under stammend, aber direkt an die Spitze gefahren, haben die in Melbourne, Australien ansässigen Alternative-Rocker THE UGLY KINGS die ersten Details ihres kommenden, mit Spannung erwarteten neuen Albums mit dem Titel Strange, Strange Times enthüllt, das am 13. August erscheinen soll. 2021 über Napalm Records. Nach Darkness Is My Home aus dem Jahr 2018, das bei der Veröffentlichung von Klassikern wie dem Classic Rock Magazine und dem Loud Mag gelobt wurde, ist der Vierer mit Strange, Strange Times bereit, die Blicke auf sich zu ziehen und seinen unheilvollen Alt-Rock weiterhin mit geschwärztem Blues zu durchdringen und kiesiger Punk-Rand! THE UGLY KINGS kanalisieren den Geschmack von Gruppen wie Queens Of The Stone Age, Danzig und The White Stripes, während sie messerscharfe, gewagte introspektive Kontrolle mit cleverer Lyrik, süchtig machendem Riffing und Power-Blues-Geschmack bewahren. Die belebende Infusion dunkler Energie der Band ist offensichtlich und zeigt ihre Fähigkeit, harten Bluesrock mit Perfektion in dunkle, einzigartige Gebiete zu verzerren. Hört zu, denn THE UGLY KINGS haben gerade einen ersten Song aus Strange, Strange Times veröffentlicht! Die punkige erste Single "Technodrone" wackelt und bahnt sich mit rauer Energie ihren Weg in die Seele des Hörers, mit treibendem Rock-Riffing, unerbittlicher, dynamischer Percussion und summenden Vocals. Tauchen Sie ein in die einzigartige und stark pulsierende Welt von THE UGLY KINGS und sehen Sie sich hier ihren brandneuen Videoclip zu "Technodrone" an:
THE UGLY KINGS – Technodrone (Official Video) | Napalm Records – YouTube
"Technology Addiction. Wir sind alle süchtig nach dem Bildschirm. Wir streichen unser Leben gedankenlos weg, verbringen Stunden um Stunden damit verbunden und völlig getrennt von allem anderen", sagt Sänger Russell Clark über die erste Albumsingle. "Wir sind unser bestes Selbst, wenn wir mit anderen Menschen zusammen sind, und doch ziehen uns unsere Geräte immer weiter in die Isolation, bis wir eine hohle Version dessen bleiben, was wir einmal waren; eine desillusionierte Technicolor-Drohne." Jeder Song auf dem neuen Album der Band handelt von einem anderen Geisteszustand in dieser seltsamen, seltsamen Zeit. Sowohl textlich als auch musikalisch haben THE UGLY KINGS eine fesselnde und packende Fahrt geschaffen! In einer Szene, in der es immer schwieriger wird, an Gimmick-freien, angstvollen, inspirierten Rock n' Roll zu kommen, ist Strange, Strange Times ein Hauch willkommener, aber seltsamer, seltsamer Luft… Der Album-Vorverkauf, der am 13. August 2021 über Napalm Records als LP, CD und Digital erscheint, hat gerade an DIESEM LOCATION begonnen!
Strange, Strange Times Tracklisting:
1. Strange, Strange Times
2. Technodrone
3. Do You Feel Like You're Paranoid?
4. In The Shadows
5. Last Man Left Alive
6. Lawman
7. Electric Lady (My Kryptonite)
8. The Devil Comes With A Smile
9. Mr. Hyde
10. Another Fucking Day