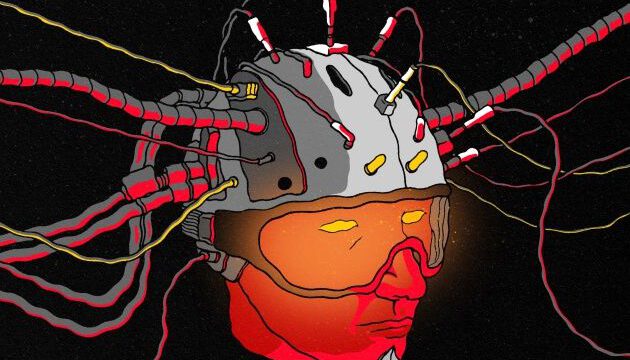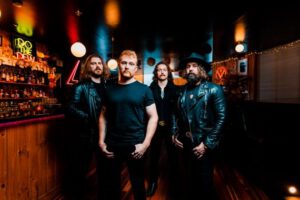 Diesen Freitag, den 13. August 2021, werden Melbournes Alternative-Rocker THE UGLY KINGS ihr neues und mit Spannung erwartetes Album Strange, Strange Times über Napalm Records veröffentlichen. THE UGLY KINGS mögen den Geschmack von Gruppen wie Queens Of The Stone Age und Danzig kanalisieren, aber ihre unverwechselbare, revitalisierende Infusion dunkler Energie ist offensichtlich, während sie eine messerscharfe, gewagte introspektive Kontrolle mit cleverer Lyrik, süchtig machendem Riffing, eingängigen Melodien und einer schweren Kraft bewahren Blues-Geschmack.
Nach Darkness Is My Home aus dem Jahr 2018, das bei der Veröffentlichung von der weltweiten Musikpresse gelobt wurde, mit Strange, Strange Times, ist das Vierstück bereit, die Blicke auf sich zu ziehen und ihren unheilvollen Alt-Rock weiterhin mit geschwärztem Blues und düsteren Punk-Kanten zu durchdringen. Nach bereits veröffentlichten Singles wie der eingängigen und dennoch punkigen Hymne "Technodrone" und dem glühenden Bluesrock-Standout "The Devil Comes With A Smile" hat der australische Vierer heute ein brandneues Video zum Albumtiteltrack veröffentlicht! Das furiose "Strange, Strange Times" schlägt zu Beginn seiner fünfeinhalb Minuten von 0 auf 60, bevor Frontmann Russell Clark den Hörer mit seinen ominösen, Jim Morrison-artigen Croons glückseliger Ignoranz inmitten der gnadenloses Chaos. Sehen Sie sich hier die Band "Strange, Strange Times" in ihrem brandneuen Video an:
THE UGLY KINGS – Strange, Strange Times (Official Video) | Napalm Records – YouTube
"Strange, Strange Times handelt von Angst", kommentiert die Band. "Die Welt scheint jedes Jahr seltsamer und seltsamer zu werden und wir kommen immer mehr in Kontakt mit allem, was auf der Erde passiert. Es ist unmöglich zu verarbeiten und unmöglich, es zu verstehen summe, die wir jeden Tag mit uns herumtragen, das Jucken am Rücken, das wir nicht kratzen können, es ist der erste Schnitt von tausend Schnitten. Atme tief ein, schließe die Augen und zähle bis zehn."
Jeder Song auf ihrem neuen Album handelt von einem anderen Geisteszustand in dieser wirklich seltsamen, seltsamen Zeit. Sowohl textlich als auch musikalisch haben THE UGLY KINGS eine fesselnde und packende Fahrt geschaffen, und in einer Szene, in der es immer schwieriger wird, an Gimmick-freien, angstvollen, inspirierten Rock n' Roll zu kommen, ist Strange, Strange Times ein Hauch von Willkommen Luft! Der Album-Vorverkauf wird am 13. August 2021 über Napalm Records als LP, CD und Digital erscheinen und an DIESEM LOCATION erhältlich sein!
Strange, Strange Times Tracklisting:
1. Strange, Strange Times
2. Technodrone
3. Do You Feel Like You're Paranoid?
4. In The Shadows
5. Last Man Left Alive
6. Lawman
7. Electric Lady (My Kryptonite)
8. The Devil Comes With A Smile
9. Mr. Hyde
10. Another Fucking Day