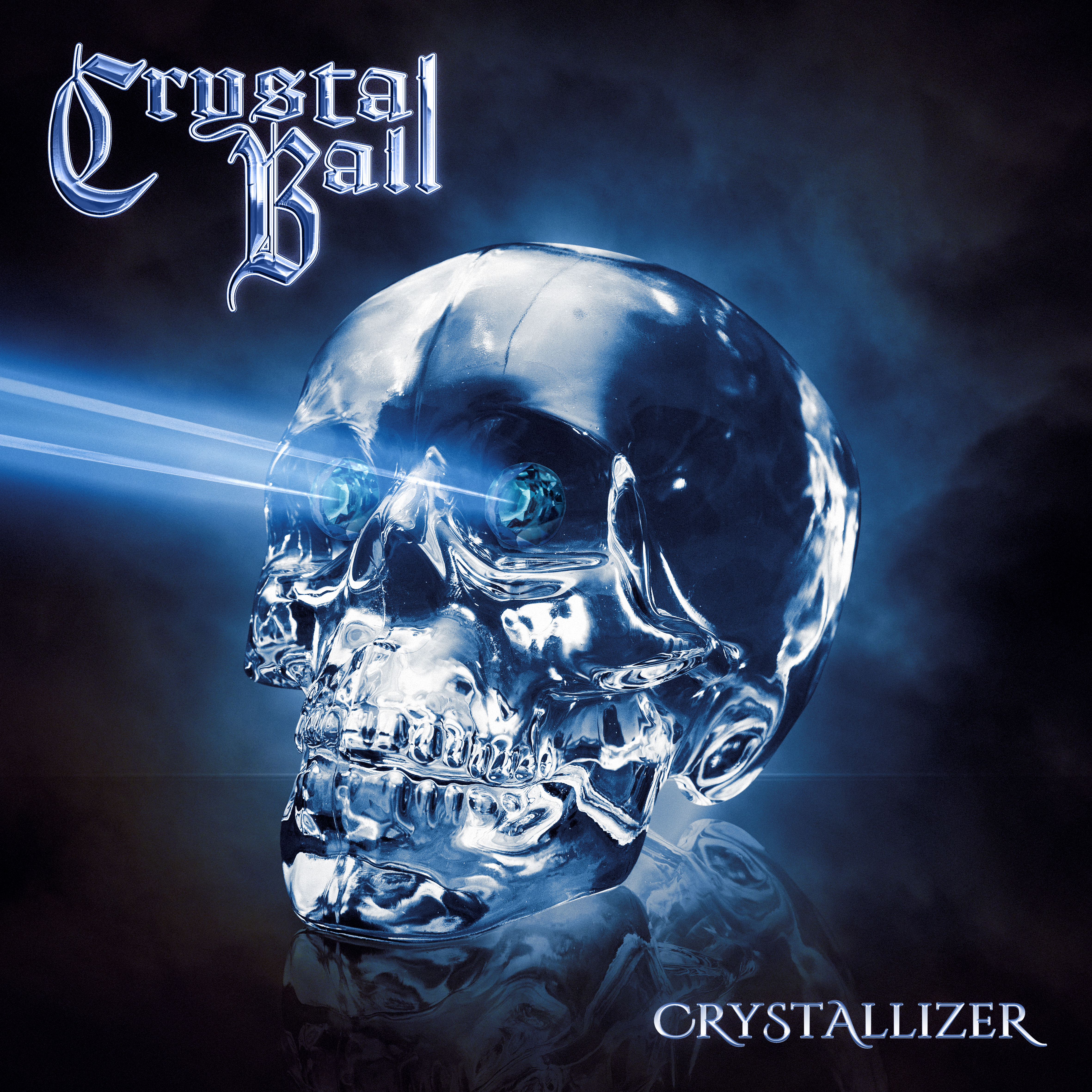 Crystallizer
erhältlich ab 27. April 2018
1. Crystallizer
2. Curtain Call
3. Alive For Evermore
4. S.O.S.
5. Crazy In The Night
6. Gentleman's Agreement
7. Let Her Go With Love
8. Beauty In The Beast
9. Death On Holy Ground
10. Satisfaction Guaranteed (Digipak Bonus)
11. Exit Wound (Digipak Bonus)
12. Dusty Deadly
13. Symphony Of Life
DISCOGRAFIE
1999 In The Beginning
2000 Hard Impact
2002 Virtual Empire
2003 HELLvetia
2005 TimeWalker
2007 Secrets
2013 Dawnbreaker
2015 LifeRider
2016 Déjà-Voodoo
2018 Crystallizer
LINE-UP
Steven Mageney – Vocals
Scott Leach – Lead- & Rhythmusgitarre, Keyboard
Tony T.C. Castell – Rhythmusgitarre
Marcel Sardella – Drums
Cris Stone – Bass
ALBUM INFO
Die Huldigungen zum letzten Album "Déjà-Voodoo" sind noch nicht verstummt, da legen die umtriebigen Schweizer Melodic-Rocker bereits wieder nach!
Schon der Albumtiteltrack "Crystallizer" zeigt eindrücklich, wo es langgeht und warum die Band zum Besten gehört, was die Schweiz in Sachen Melodic Metal zu bieten hat!
"Crystallizer" versprüht eine pralle Ladung melodischen Hard Rock und Metal!
Treibend satte Beats befeuern spannend melodiöse Hooklines, die sich als eingängige Songs
herauskristallisieren – stilistischer CRYSTAL BALL-Stempel inklusive.
Das neueste CRYSTAL BALL-Opus wurde abermals von Stefan Kaufmann (ex-Accept, ex-U.D.O)
eingefangen, produziert, gemischt und gemastert – der unterdessen als heimlich vertrautes sechstes (Studio-) Bandmitglied bei CRYSTAL BALL gilt.
BAND BIOGRAFIE
Damals, 1995, noch als Coverband namens "Cherry Pie" unterwegs, wurde durch unzählige Konzerte der Weg für die Gründung von CRYSTAL BALL geebnet, die sich mittlerweile zu einer von Europas führenden Größen im Hard Rock-Bereich gemausert haben! Mit dem CRYSTAL BALL Debütalbum "In The Beginning" im Jahre 1999 begann die Band ihren erfolgreichen Siegeszug und kann seitdem auf 8 weitere Studioalben zurückblicken. Das 10. Studioalbum steht nun bereits in den Startlöchern.
Während der letzten fast 2 Dekaden tourten CRYSTAL BALL – unter anderem mit Bands wie Krokus, The Poodles oder Freedom Call – durch ganz Europa und traten mit Bands wie Primal Fear, Pretty Maids oder Axel Rudi Pell auf. Es kam sogar zur Zusammenarbeit mit dem Wuppertaler Sinfonieorchester, mit dem die Band dann live auftrat. Auch auf Festivals sind die Schweizer ein gern gesehener Gast!
In einem laufend schwieriger werdenden Musikmarkt konsequent auf schnelllebige Trends zu verzichten und kontinuierlich am eigenen Ding zu feilen, das macht die gestandenen Rocker erst recht sympathisch. Die überdurchschnittlich treue, beständig grösser werdende Fanbase weiß das ebenfalls zu schätzen.
KONZERTTERMINE
24.02.2018 DE Wuppertal – Hako Event Arena
26.04.2018 DE Bochum – Zeche*
27.04.2018 DE Saarbrücken – Garage*
28.04.2018 DE Aschaffenburg – Colos-Saal*
29.04.2018 DE Nürnberg – Hirsch*
01.05.2018 DE München – Backstage*
02.05.2018 DE Ludwigsburg – Rockfabrik*
04.05.2018 NL Weert – Muziekcentrum De Bosuil*
05.05.2018 DE Erfurt – HsD Gewerkschaftshaus*
06.05.2018 DE Bochum – Zeche*
08.05.2018 DE Berlin – Huxleys*
09.05.2018 DE Hamburg – Grosse Freiheit 36*
24.05.2018 CH Solothurn – Kulturfabrik Kofmehl
26.05.2018 CH Wetzikon – Hall Of Fame
27.07.2018 CH Cevio – Vallemaggia Magic Blues
28.07.2018 DE Thalmässing – Brauereigutshof Pyras (Pyraser Classic Rock Night)
10.08.2018 CH Mannried – Turnplatz Mannried (Mannried Open Air)
Weitere Termine sind bereits in Planung.