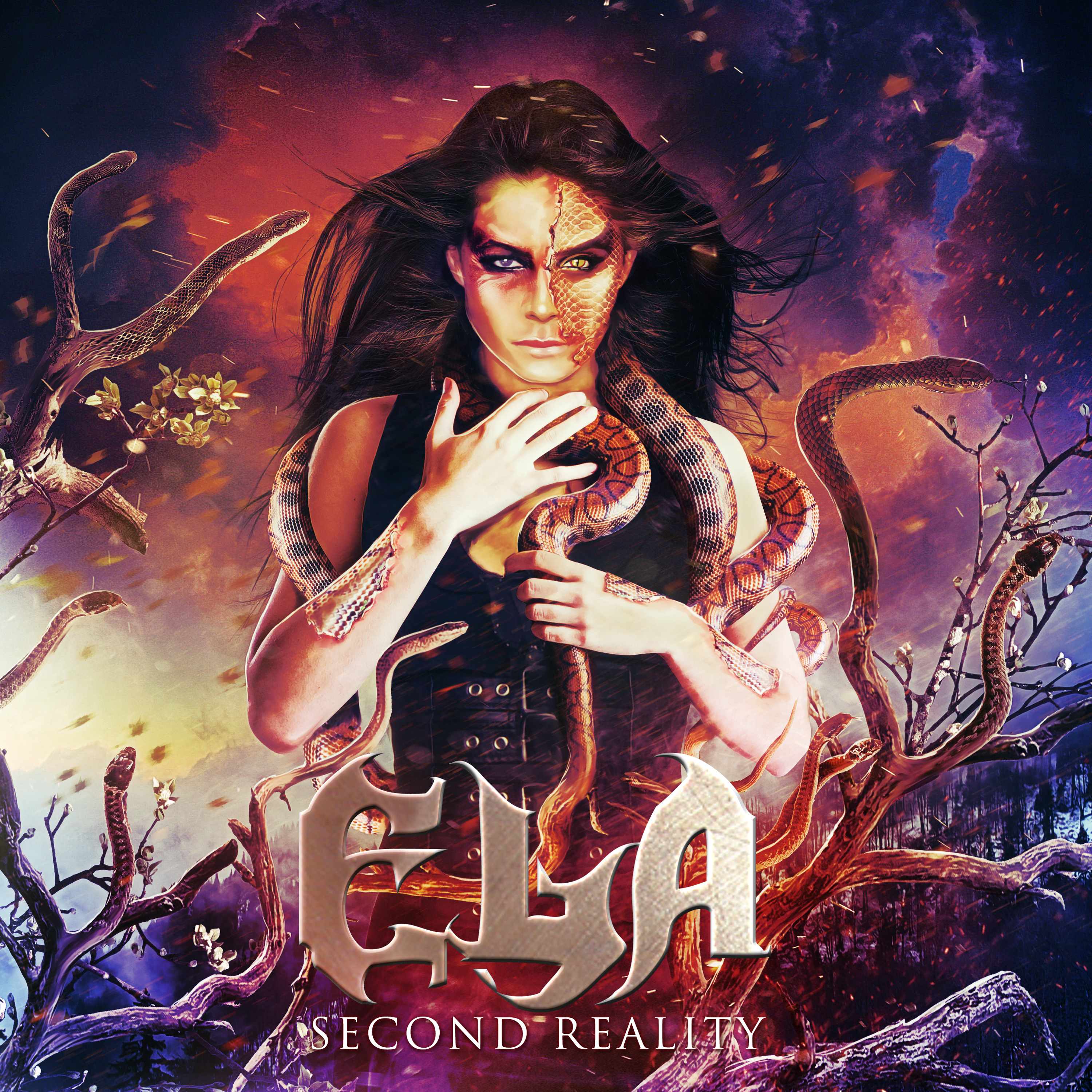 Mit fünf Alben und einer EP hat ELA bereits eine beeindruckende Referenz im Musikmarkt hingelegt. Dies wird nun mit dem neuen Album "Second Reality" ausgebaut.Dabei stehen ihre extrem starke Persönlichkeit als Sängerin und ein außergewöhnlich abwechslungsreiches und unverwechselbares Tracklisting im Mittelpunkt stehen. In den Handel kommt das Album am 25. August via Massacre Records.
https://www.youtube.com/watch?v=pTStKUBfkxc 
BIOGRAFIE / INFO
Im Jahre 2004 machte ELA erstmals als Frontfrau der Bandformation Com' N Rail auf sich aufmerksam.
Nach einem gemeinsamen Album ("Out Of My Universe", Sony / BMG) und und einer 2-jährigen
Deutschlandtour, folgte jedoch die Trennung zwischen ELA und der Band.
Mit ihrem 2008er Solo-Album "Passion" erhielt ELA durchweg gute Kritiken in der Fachpresse.
Diverse Singleauskopplungen konnten sich über Wochen auf diversen Radioplaylisten und Musikcharts
halten.
Mit "Make My Day" brachte ELA im Mai 2009 den Nachfolger zu ihrem Debütalbum heraus. Auf darauf folgenden Festivals konnte ELA als Solokünstlerin abermals beweisen, dass sie live auf der Bühne nichts verlernt hatte und sie zog das Publikum schnell in ihren Bann.
Beide Alben entstanden in Zusammenarbeit mit Martin Engler (Mono Inc).
2010 gründete ELA mit JR Blackmore und Tony Carey das "Rock and Racing Team" EBC Roxx, mit dem separate Veröffentlichungen erschienen, welche nicht nur Freunde der Rockmusik begeisterte, sondern auch umfangreich in den Motorsport-Medien publiziert wurde.
Nach einer schöpferischen Pause brannte es ELA 2015 unter den Fingernägeln, wieder ein neues Album zu veröffentlichen. Anders als alle Vorgänger sollte dieses Album mehr in Richtung Hard Rock gehen und die Songs sollten erdiger und härter klingen. ELA wollte mit ihrem neuen Album ausdrücken, dass sie nicht nur Rockmusik macht, sondern sie mit jeder Faser ihres Körpers lebt und zelebriert. Der neue Albumtitel "Nervous Breakdown" war durch Erlebnisse beim Schreiben und Komponieren schnell gefunden. Als Produzent für das Album wurde Sascha Paeth (Avantasia, Beyond The Black, Edguy) verpflichtet. Pünktlich zur VÖ am 20.02.2015 war das Album bei Amazon und anderen Onlineportalen innerhalb von 24 Stunden restlos ausverkauft. 2016 präsentiert sich ELA nicht nur mit einem neuem Line-up, auch musikalisch wurden neue Maßstäbe gesetzt: Melodic Power Metal, der sich hinter Bands wie Nightwish, Beyond The Black, Edguy, Firewind, Pretty Maids – um nur ein paar zu nennen – nicht verstecken muss. Das Ziel war klar, eine neue Ausrichtung und Umsetzung sollte erfolgen. Mit der von von Ralf Stoney (Stormwitch, Fireleaf) & Andy Horn (Edenbridge, Roy Z, Rob Halford) produzierten EP "Out Of This World" zeigte ELA deutlich, dass man in Zukunft noch mit mehr von ihr rechnen kann. Jeder der 4 Songs bleibt einem sofort im Gehörgang sitzen und auch für die Nackenmuskulatur sind Headbanging-Riffs vorhanden.
Nun folgt am 25.08.2017 mit "Second Reality" das neue Studioalbum von ELA!
1. Alchemy
2. Comatose
3. House Of Lords
4. Revenge
5. Black Roses
6. Deadly Sins
7. Witch Of Salem
8. Psycho Path
9. Varus
10. Warcraft
11. Welcome To Zombieland
12. Lizzy Borden's Rhyme
LINE-UP
ELA – Vocals
Ralf Stoney – Gitarren
Chris Kolb – Bass
Micha Kasper – Drums
TOURDATEN
29.09.2017 DE Leipzig – Hellraiser*
30.09.2017 DE Erfurt – HsD Gewerkschaftshaus*
01.10.2017 DE Bruchsal – Fabrik*
02.10.2017 DE Heidenheim – Lokschuppen*
03.10.2017 DE Lindau – Club Vaudeville*
04.10.2017 DE Augsburg – Spektrum*
*mit Grave Digger
Weitere Termine sind bereits in Planung.