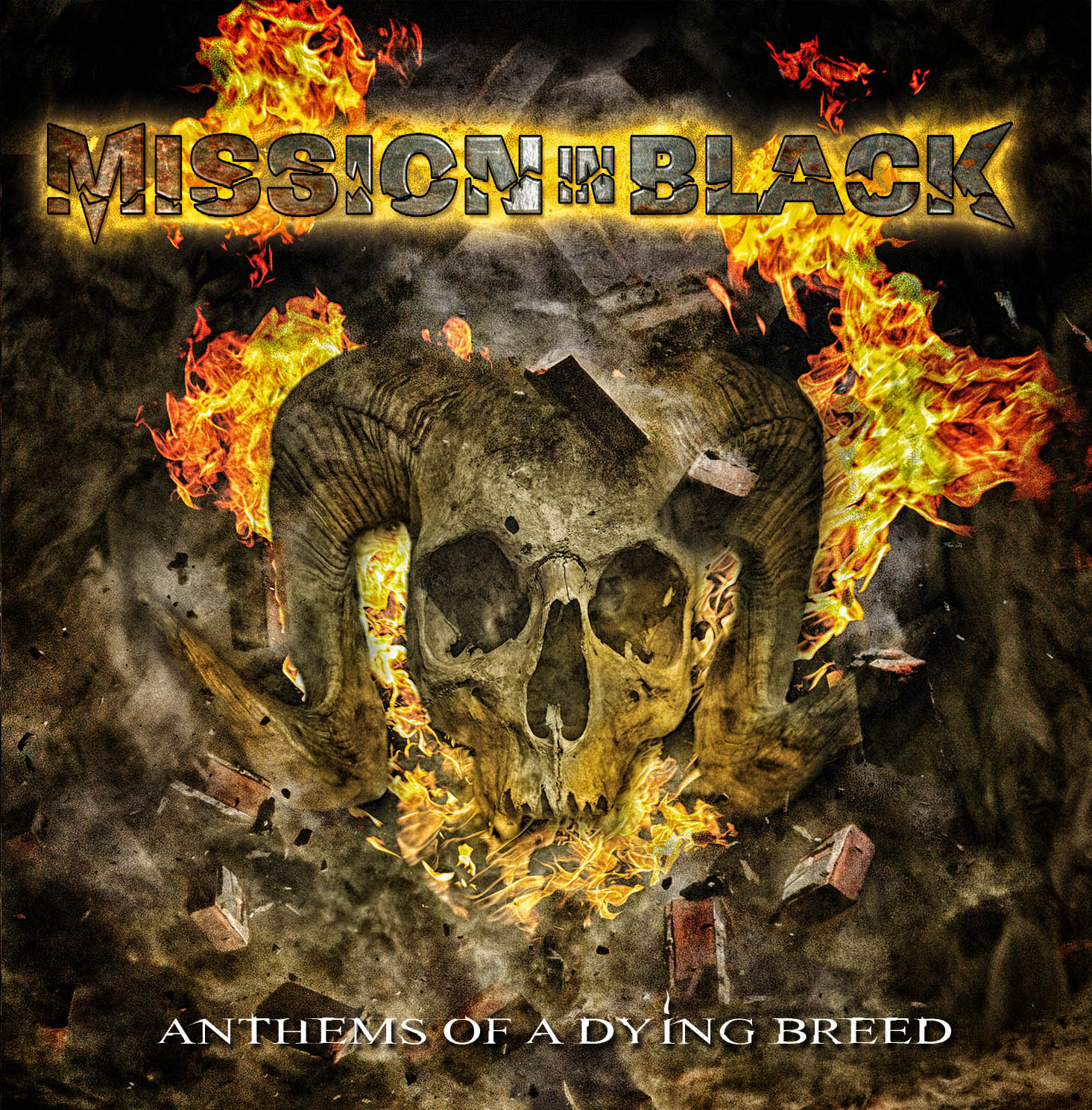 MISSION IN BLACK Anthems of a Dying Breed"
Man nehme drei Musiker von "Spellbound" und einen weiteren von "Mystic Prophecy" und
kombiniere das mit markdurchdringenden female Vocals, schon hat man den perfekten Thrash
Cocktail 2018!
Nach der Gründung 2010, dem ersten Demo "Black Infect" und diversen Shows u.a. mit Brainstorm,
Mystic Prophecy und Ligea sorgten familiäre und berufliche Veränderungen dafür, dass man erst im vergangenen Jahr den längst überfälligen Plattenvertrag bei El Puerto Records unterzeichnen konnte.
Das Debütalbum erscheint am 4.5.2018 weltweit. Für die Aufnahmen im Stage-One-Studio,
produziert von Andy Classen, fand sich Mission in Black in der folgenden Besetzung ein:
Becky Gaber – vocals, Daniel Tschoepe – guitars, Andy "Black" Flache – drums, Martin Grimm –
guitars, Hannes Jäger – bass Herausgekommen sind 13 Songs voller Energie, die traditionelle Metalriffs mit modernen Grooves vereinen. Brutale Growls wechseln mit unter die Haut gehendem Klargesang und machen die Songs damit zu einem echten Hörerlebnis.
"Es gab keinen Masterplan, das Songwriting von vorne herein in eine bestimmte Richtung zu lenken.
Viel wichtiger war und ist es für uns, aus dem Bauch heraus zu agieren und trotzdem den 'Kopf' in
Bezug auf einen gewissen Anspruch an uns selbst und das musikalische Niveau nicht zu
vernachlässigen." erklärt Schlagzeuger Andy "Black" Flache. Dabei einen Song explizit heraus
zustellen, sei schwierig. Nachdem er seit Jahren die Organisation Sea Shepherd unterstützt, kommt "Oceans of Blood" sicherlich eine besondere Bedeutung zu. Seine Sorge um Meeres- und Tierschutz werden in diesem Song verarbeitet, was zeigt, dass die Songs auch eine echte Message haben.
"Texte, die sowohl die persönlichen menschlichen Abgründe, die trostlosen Zustände auf unserem
Planeten aber auch das "jetzt erst recht"-Gefühl und eine gehörigen Portion Revolutionsgedanken
vereinen.", wie er betont: Welcome to the darker side!
Das Album ist eine "Mischung aus Brutalität und kompromissloser Härte auf der einen und DER
hookline und Melodie auf der anderen Seite".
"Anthems Of A Dying Breed" durchbricht die Schallmauer wie ein Expresszug:
Female Fronted Thrash Metal wie er sein sollte!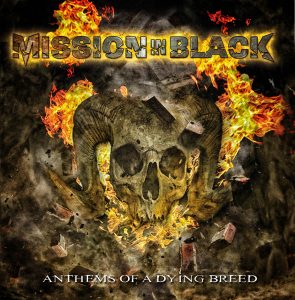 Tracklist "Anthems Of A Dying Breed"
01. Premonition Of Chaos
02. Welcome The Apocalypse
03. Cold Wings Of Vengeance
04. World On Fire
05. Judgement Day
06. Mission In Black
07. Oceans Of Blood
08. Into The Flames
09. Godless
10. Where Demons Sleep
11. God Forbidden
12. The Beast Within
13. First Comes The Blood
Mission In Black sind:
Becky Gaber – Gesang
Daniel Tschoepe – Gitarre
Andy "Black" Flache – Schlagzeug
Martin Grimm – Gitarre
Hannes Jäger – Bass