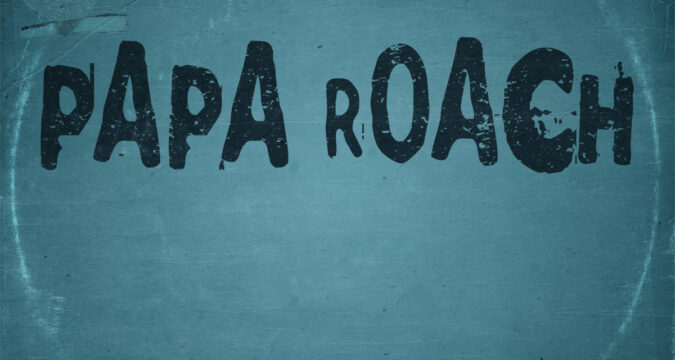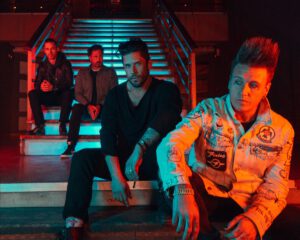 Die Multi-Platin-Rockband PAPA ROACH veröffentlicht heute ihre zweite Greatest Hits-Compilation "GREATEST HITS VOL. 2: THE BETTER NOISE YEARS" und führt damit ihr Vermächtnis als eine der führenden Rockbands des 21. Jahrhunderts fort. Die Compilation ehrt den anhaltenden Erfolg der Band zwischen den Jahren 2010 bis 2020 bei ihrem Label Better Noise Music (Billboards Nr.1 Rock Label 2020). Erst kürzlich landeten sie mit ihrer aktuellen Single "The Ending (Remastered 2020)" an der Spitze der US Active Rock Radio Charts und verzeichnen damit ihre achte Nr. #1 Single. Die Band wurde Anfang des Monats zudem mit einer RIAA Gold-Zertifizierung für ihren Song "Born For Greatness" ausgezeichnet, nach "Help" bereits die zweite Gold-Single vom Erfolgsalbum "Crooked Teeth" (2017). Beide Songs sind Teil von "GREATEST HITS VOL. 2: THE BETTER NOISE YEARS". Das Album ist ab sofort überall erhältlich.
"Normalerweise blicken wir nicht zurück, aber in diesem Fall sind wir froh, eine Reise in die Vergangenheit zusammen mit unseren Fans machen zu können", kommentiert die Band über die Zusammenstellung des Albums. "Wir hatten sehr viel Spaß dabei, all die Momente der letzten 10 Jahre wiederzuentdecken, die uns zu der Band gemacht haben, die wir heute sind. Wir freuen uns auf das kommende Jahr und auf ein neues Kapitel unserer Musik."
Um die Albumveröffentlichung mit ihren Fans zu feiern, wird die Band heute, am 19. März um 22:00 Uhr Deutscher Zeit ein besonderes Livestream Event auf ihren sozialen Kanälen sowie auf allen Kanälen von Better Noise Music veranstalten. Das kostenlose Event beinhaltet unter anderem eine Diskussionsrunde, die von Allison Hagendorf (Head Of Rock bei Spotify und Host der Show "Rock This with Allison Hagendorf") moderiert wird. Folgende Gäste werden mit dabei sein – Maria Brink (In This Moment), Jason Evigan (Produzent & Songwriter "Born For Greatness") und Michael Lombardi (Schauspieler / Produzent – The Retaliators). Außerdem wird im Rahmen des Events die WELTPREMIERE des offiziellen Musikvideos zu "Broken As Me (feat. Danny Worsnop of Asking Alexandria)" stattfinden.
Papa Roach feiern die Veröffentlichung ihres neuen Albums global außerdem mit diversen Radio Specials, in Deutschland und Österreich u.a. mit den Sendern Radio BOB!, Rock Antenne, StarFM, Radio 88.6, sowie Rautemusik. In US präsentierte iHeartMedia die "iHeartRadio Album Release Party with Papa Roach".
GREATEST HITS VOL. 2: THE BETTER NOISE YEARS besteht aus 21 Tracks, darunter 13 Top 10 Singles, bisher unveröffentlichte Remixe sowie Akustik Versionen, die Live in den YouTube Studios in NYC aufgenommen wurden. Die aktuelle Singleauskopplung "The Ending (Remastered 2020)" steht zur Zeit an der Spitze der US Active Rock Radio Charts. Das Musikvideo zum Song konnte bereits über 2 Millionen Aufrufe generieren und beinhaltet exklusive Filmausschnitte aus dem kommenden Better Noise Film "THE RETALIATORS", in dem Leadsänger JACOBY SHADDIX erstmals als Schauspieler zu sehen sein wird. Der Film enthält zudem weitere Gastauftritte und musikalische Untermalungen von Musikerkollegen wie Five Finger Death Punch, Tommy Lee, The HU, Ice Nine Kills, Escape The Fate und vielen mehr.
Bis heute haben PAPA ROACH den Weg für zeitgenössische Rockmusik geebnet und verzeichnen global insgesamt über 2 Milliarden Streams sowie 9 Millionen monatliche Hörer auf Spotify. Im Laufe der Jahre hat die Band ihre musikalischen Grenzen immer weiter ausgedehnt. Hierzu zählen auch Features mit Künstlern außerhalb ihres Genres – wie ihr 2017 veröffentlichter Song "Periscope" mit Pop-Künstlerin Skylar Grey (ebenfalls auf der Greatest Hits Vol. 2 enthalten) – und die kürzliche Zusammenarbeit mit TikTok-Star und aufstrebendem Künstler Jeris Johnson für eine neue Version ihres Kult-Hits "Last Resort". Hier geht's zum Musikvideo zu "Last Resort Reloaded".
GREATEST HITS VOL. 2: THE BETTER NOISE YEARS TRACK LISTING:
1. Born For Greatness (Remastered 2020)
2. Help (Remastered 2020)
3. Elevate (Remastered 2020)
4. Come Around (Remastered 2020)
5. Broken As Me (feat. Danny Worsnop of Asking Alexandria)
6. Falling Apart (Remastered 2020)
7. Who Do You Trust? (Remastered 2020)
8. Gravity (feat. Maria Brink) (Remastered 2020)
9. American Dreams (Remastered 2020)
10. Face Everything and Rise (Remastered 2020)
11. Periscope (feat. Skylar Grey) (Remastered 2020)
12. Still Swingin' (Remastered 2020)
13. The Ending (Remastered 2020)
14. Burn (Remastered 2020)
15. Kick In The Teeth (Remastered 2020)
16. Elevate (Aelonia Remix)
17. Help (Aelonia Remix)
18. Born for Greatness (Cymek Remix)
19. Top of the World (Aelonia Remix)
20. Face Everything and Rise (Live Acoustic)