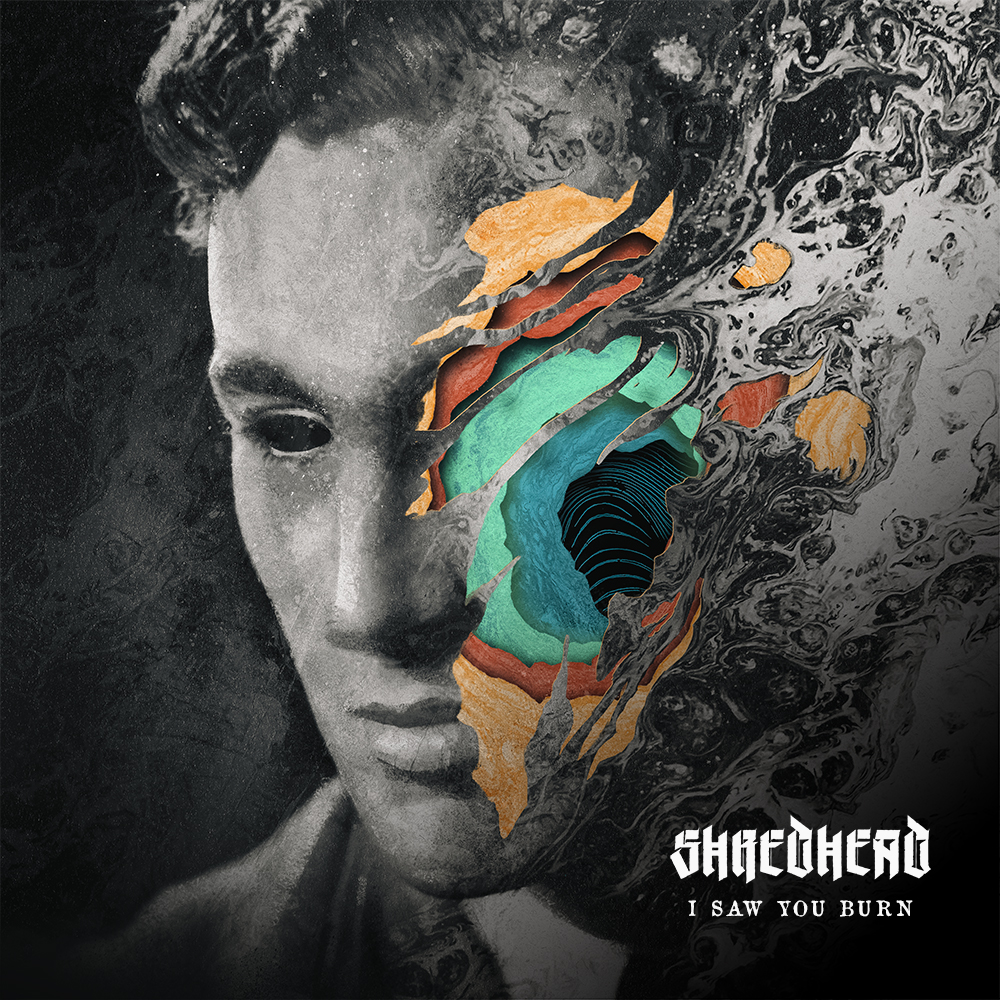 Von den Dampfhammer-Grooves des eröffnenden Titelsongs "I Saw You Burn" bis zum rassiermesserscharfen Riffing von "44" verpasst das vierte Album aus dem Hause SHREDHEAD modernem Metal ein wuchtiges Upgrade. Zugleich transportiert es eine prägnante Message über das menschliche Dasein. Erscheinen wird es am 7. April und kann ab jetzt vorbestellt werden.
Gitarrist Yotam Nagor über das Album: "For us it's an absolute triumph to finally release this album. We created 'I Saw You Burn' during the pandemic's first wave, and despite the uncertainty and challenges of being confined to our homes, we did our best to channel our emotions into the creative process and it feels like we created our best album to date."
"I Saw You Burn" ist der Nachfolger des gefeierten "Live Unholy" (2019). Produziert, aufgenommen und gemixt wurde es von keinem geringeren als Tue Madsen (Meshuggah, Suicide Silence, Aborted, Sick Of It All und viele mehr) in den dänischen Antfarm Studios.
"I Saw You Burn" Tracklist:
1. I Saw You Burn
2. Bane of Perseverance
3. Breaking Through Concrete
4. Self Made Misery
5. Risk of Rain
6. Pitch Black
7. Wage War
8. Enough of Your Kind
9. 44
Über SHREDHEAD:
Mit ihrer unbarmherzigen Bühnenperformance und höllischen Riffs gelten SHREDHEAD als einer der relevantesten Metal-Acts Israels.
Im Laufe ihrer Karriere konnten sie sich eine beeindruckende Menge an treuen Fans erspielen und sich an der Spitze der israelischen Szene platzieren. Mit hunderten von Shows in ihrem Heimatland, Tourneen und Auftritten mit Acts wie Thy Art Is Murder, DevilDriver, Overkill und Crowbar in ganz Europa und Japan setzen sie diesen Weg unbeirrbar weiter fort.
Bisher haben SHREDHEAD drei von Kritik und Fans gefeierte Studioalben veröffentlicht: "Human Nature", "Death Is Righteous" und zuletzt 2019 "Live Unholy". Nun sind sie bereit, ihr lang erwartetes neues Werk zu veröffentlichen. Es trägt den Titel "I Saw You Burn" und wird am 7. April 2023 das Licht der Welt erblicken.