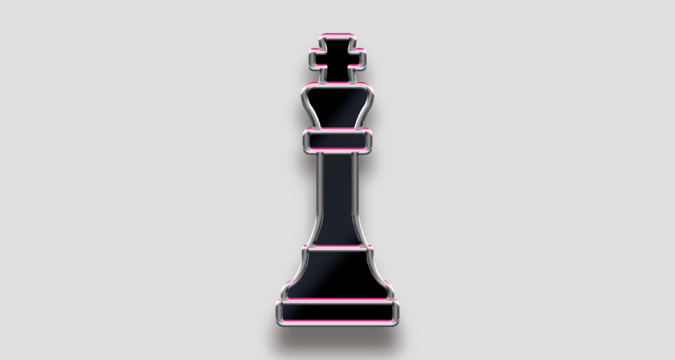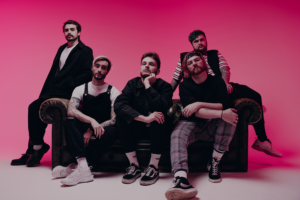 "OH MY LIFE! These guys are savage heavy"
Alex Baker – Kerrang! Radio
" …metalcore at its most infectious"
Rock Sound
"…punches and soars in all the right places"
Kerrang
"…impassioned melodies and neck-snapping fervour."
Metal Hammer
THECITYISOURS veröffentlichen ihre selbstreflexive neue Single 'So Sad' aus dem zweiten Album der Band, »COMA«. Das Album soll am 22. Oktober 2021 via Arising Empire erscheinen.
Alle guten Dinge müssen ein Ende haben und genau darum geht es bei 'So Sad'. Mikey Page merkt an:
"Bei 'So Sad' geht es also darum, sich mit der Entscheidung abzufinden, etwas zu beenden, das man für großartig hält, und die anschließenden Folgen zu verarbeiten. Das war für uns interessant, da die Texte aus zwei völlig unterschiedlichen Blickwinkeln entstanden. Wir waren immer Befürworter Musik zu machen, mit der sich Menschen auf ihre eigene Art und Weise identifizieren und daraus entnehmen, was sie brauchen. Dies war das erste Mal, dass wir diese Idee wirklich bewusst in uns selbst erforschten, um so zusammenzuarbeiten, dass beide Seiten der Geschichte erzählt wurden und die Tür für Interpretationen offen blieb vom Hörer."
"The game is up
The time is now
I rode my luck
Went all in but now"
Verpasst nicht, die Band live an einem der folgenden Termine zu erleben:
»Our Hollow, Our Home Europe & UK // 2021«
September · UK & Ireland
14.09.21 Ireland Dublin @ The Grand Social *
15.09.21 UK Belfast @ Voodoo *
17.09.21 UK Bristol @ The Exchange
18.09.21 UK Manchester @ Academy
19.09.21 UK Glasgow @ Nice N Sleazy
20.09.21 UK Newcastle @ Think Tank
21.09.21 UK Leeds @ The Key Club
22.09.21 UK Nottingham @ The Old Salutation
23.09.21 UK Birmingham @ O2 Institute 3
24.09.21 UK London @ 229 The Venue
25.09.21 UK Exeter @ The Cavern
November · Europe
04.11.21 France Paris @ Le Klub
05.11.21 France Lyon @ Rock N Eat
06.11.21 Switzerland Aarau @ KiFF
07.11.21 Germany Cologne @ Club Volta
08.11.21 Germany Berlin @ Cassiopeia
09.11.21 Germany Frankfurt @ Das Bett
10.11.21 Germany Nuremberg @ Z-Bau
11.11.21 Germany Hannover @ Béi Chéz Heinz
12.11.21 Germany Hamburg @ Indra
13.11.21 Germany Leipzig @ Naumanns
14.11.21 Austria Vienna @ Viper Room
15.11.21 Hungary Budapest @ Dürer Kert
16.11.21 Czech Republic Prague @ Rock Cafe
17.11.21 Germany Munich @ Backstage
18.11.21 Germany Karlsruhe @ Die Stadtmitte
19.11.21 Germany Trier @ Mergener Hof
20.11.21 The Netherlands Den Bosch @ Willem Twee
21.11.21 Belgium Antwerp @ JH Kaddish
* OHOH only + Dream Awake
Tickets
»COMA« wurde von dem langjährigen Mitarbeiter Oz Craggs (FEED THE RHINO, NECK DEEP, MALLORY KNOX) in den Hidden Track Studios aufgenommen, entwickelt und gemischt und von Ermin Hamidovic (ARCHITECTS, PERIPHERY, NORTHLANE) bei Systematic Productions gemastert.
Nach dem Abgang des langjährigen Sängers Sam Stolliday (vollständiges Statement HIER) fand die Band unerwartet sich in unbekanntem Gebiet. 12 Monate später sind sie mit der Einführung des neuen Sängers Oli Duncanson zurück und bereit, eine brandneue Ära von TCIO zu begrüßen. Oli berichtet "I remember being shown some demos of some new songs prior to Sam's departure and absolutely loving the direction and progression of the band's sound… so as soon as Mikey told me about the opening in the band, I knew I had to take a chance!" Page fügt hinzu "Oli has been a part of our team for a long time. He is a very well respected entity in his own right amongst the music scene. We'd seen snippets of his capabilities over the years, so when he registered an interest in becoming a part of CITY, we knew we had to explore…and we clicked instantly."
Weitere Infos zu THECITYISOURS
THECITYISOURS ist eine 5-köpfige Metal-Band aus London, die mit ihrer energiegeladenen Live-Show und dem Erfolg ihres Debütalbums schnell Aufmerksamkeit und wachsende Unterstützung für Kollegen, Industrie und Fans gefunden hat. »LOW« (2019) schaffte es in die Top 5 der iTunes Metal-Charts, wobei mehrere Singles in Editorial Playlists auftauchten, darunter Amazon, Deezer und Spotify (einschließlich 2 Cover auf New Core und Metal UK), die die Band unterstützten.
2019 war ein sehr arbeitsreiches Jahr für TCIO, mit Auftritten bei einer Reihe von britischen Festivals, darunter Camden Rocks, Macmillan Fest, Burn It Down, Holloween, ein Auftritt beim High Fives Festival in Schweden, eine Schlagzeile im Doghouse Tent auf dem berüchtigten Download Festival vor mehr als 4000 Festivalbesucher und eine ausverkaufte Album-Release-Show in den Boston Music Rooms in London. Achten Sie darauf, THECITYISOURS im Jahr 2021 im Auge zu behalten.
---