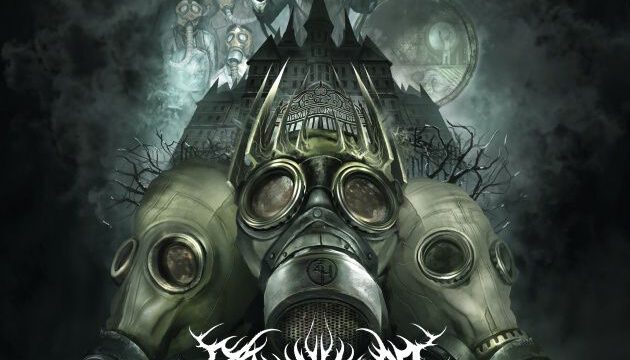 "The Zornheim Sleep Experiment" erscheint am 22. Oktober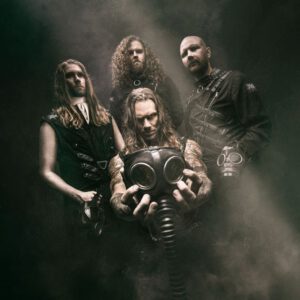 Die Stockholmer Band ZORNHEYM hat einen Plattenvertrag bei Noble Demon unterschrieben und wird im Oktober ihr zweites Album, mit dem Titel "The Zornheim Sleep Experiment", veröffentlichen.
Gegründet und geleitet von Multi-Instrumentalist und Songwriter Zorn, der nach seinem Ausstieg bei den legendären Black Metallern Dark Funeral fest entschlossen war, den traditionellen "Metal-meets-Symphony"-Ansatz auf den Kopf zu stellen, entwickelte sich ZORNHEYM schnell von einer ehrgeizigen Idee zu einem musikalischen Konzept, welches von den Schrecken einer psychiatrischen Anstalt und deren Insassen erzählt. Das von der Kritik gefeierte Debütalbum der Band, "Where Hatred Dwells and Darkness Reigns", öffnete 2017 die Türen der Einrichtung und stellte das erschreckende Konzept und die grausamen Charaktere darin vor. Vier Jahre später und mit 10 neuen Tracks, macht das neue Album von ZORNHEYM da weiter, wo sie mit dem Vorgänger aufgehört haben und lädt den Hörer auf eine verstörende Reise in die Tiefen der Anstalt. Wieder einmal erschaffen ZORNHEYM ihre ganz eigene Wall of Sound, indem sie einen echten Chor und ein Streichquartett einsetzen und die Geschichte in einer Graphic Novel zum Leben erwecken, welche die Handlung hinter dem Album begleitet und vertieft!
Mit dem Musikvideo zu "Keep The Devil Away", gibt es den ersten musikalischen Eindruck zur neuen Platte:
Zornheym – Keep The Devil Away (Official Music Video) Symphonic Metal | Noble Demon – YouTube
"Der Mid-Tempo-Song "Keep the Devil Away" ist die erste Einladung zu "The Zornheim Sleep Experiment". Dieser melodische und doch kraftvolle Song führt uns tiefer in die Geschichte der grausamen und ungewöhnlichen Behandlung, der die Insassen innerhalb der Mauern der schrecklichen Anstalt hinter Zornheym's Konzept ausgesetzt sind. Bereite dich auf einen musikalischen Angriff mit Orchestrierung und verheerenden Metal-Riffs vor, der dich an deinem Verstand zweifeln lassen könnte", kommentiert die Band.
Tracklist:
01. Corpus Vile
02. An Evil Within
03. Dead Silence
04. Keep The Devil Away
05. Slumber Comes In Time
06. Black Nine
07. The Veiling Of Bettelheims Eye
08. The Revelation
09. Keep Cutting
10. The Madness That Lurks Within (Epilogue)