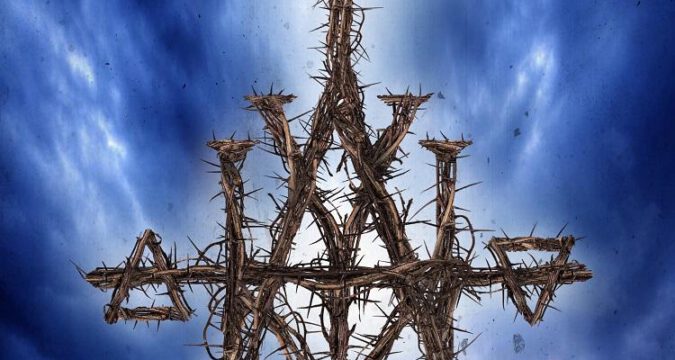 Der übernatürliche Eintopf aus Schlamm und Aberglauben, bekannt als ALL HAIL THE YETI, hat ein Video zur Single "Bury Your Memory" von der lang erwarteten EP Within the Hollow Earth enthüllt, die am 12. November über Minus Head Records erscheinen soll. "Bury Your Memory" ist eine eindringliche Verlustgeschichte und erinnert an den Fanliebling "After the Great Fire" aus dem selbstbetitelten Debüt von 2012 mit seiner Sehnsucht nach Erlösung und Stärke. "'Bury Your Memory' war einer der ersten Songs, die wir für diese EP fertiggestellt haben und ich wusste sofort, dass es die erste Single sein würde", sagt Sänger Connor Garritty.
"Es fühlt sich sehr an wie ein traditioneller AHTY-Song, der an unser selbstbetiteltes Album erinnert." Sehen Sie sich das Video zu "Bury Your Memory, gedreht mit Regisseur Brian Cox (Bring Me The Horizon, Hollywood Undead), heute unter https://youtu.be/tVfXS1hfdU4 an. "Mit Brian Cox zu fotografieren ist immer ein Vergnügen", sagt Garritty. "Er hat meine Idee für ein visuelles Konzept aufgegriffen und ist damit gefahren. Es ist wie nichts, was eine Metal-Band gerade macht." Within the Hollow Earth wurde mit dem erfahrenen Hardcore-Punk-Produzenten Steve Evetts aufgenommen, der für seine viszeralen und lebendigen Performances bekannt ist, die er aus Heavy-Bands wie Suicide Silence, DevilDriver, Incite, Every Time I Die und The Dillinger Escape Plan herausreißt. Die daraus resultierende EP von fast Albumlänge ist eine meditative Reise ins Gehirn, genauso wie die unterirdische Saga, die ihr Titel beschwört.
"'Within the Hollow Earth' hat sich seit fast zwei Jahren im Schatten versteckt, und jetzt späht es durch die Dunkelheit, um Licht in eine düstere Musikszene zu bringen", sagt Garritty. "Wir können es kaum erwarten, dies auf die Welt zu entfesseln. Die letzten paar Jahre waren für uns alle schwierig und die Aufregung, dies zu veröffentlichen, wurde mir öfter genommen, als ich mich erinnern kann. "Innerhalb der hohlen Erde" bietet blauen Himmel für diese trostlose Welt. Wir sind sehr stolz auf die Arbeit und sind sehr zuversichtlich, dass sie ein perfektes Bild davon zeichnet, wie schrecklich das Leben sein kann."
Das musikalische Berggelände von ALL HAIL THE YETI ist übersät mit animalischer Dringlichkeit und bedrohlichem Zorn. Grabe tief in der Hohlen Erde und beschwöre die heiligen Geister mit ALLEN HAIL THE YETI.
Within the Hollow Earth track listing:
1.      Bury Your Memory
2.      Headless Valley
3.      Funeral Heart
4.      Nidavellir
5.      Cold Dead Leaves
6.      Cry of the Waheela
7.      The Great Dying
ALL HAIL THE YETI vereint postmodernen Heavy Metal Donner mit groovegetränkten Visionen von Riff-getriebener Power. Jeder Song ist von bewusstseinserweiternder, welterschütternder Authentizität durchtränkt. Ein bisschen Hardcore-Angst, die Leidenschaft des 90er-Rock-Radios und die klassische Majestät des 70er-AOR. Dies ist Musik, die mit den schweren Hooks von Pantera, dem stetigen Puls der frühen Crowbar und dem Kiffer-Grinden von Acid Bath übereinstimmt.
ALL HAIL THE YETI macht Musik an der außerdimensionalen Kreuzung, wo Dämonen und Mythen wohnen. Die unsterblichen Geister des New Jersey Devil, El Chupacabra, Sasquatch und aller Lauerer der Überlieferung, die die Nacht durchschleichen, werden von den Liedern der Band beschworen. ALL HAIL THE YETI ist eine einzigartige Rockgruppe mit einer starken Identität und Zielstrebigkeit, die sich an den geschwärzten Herzen des Fremden kratzt.