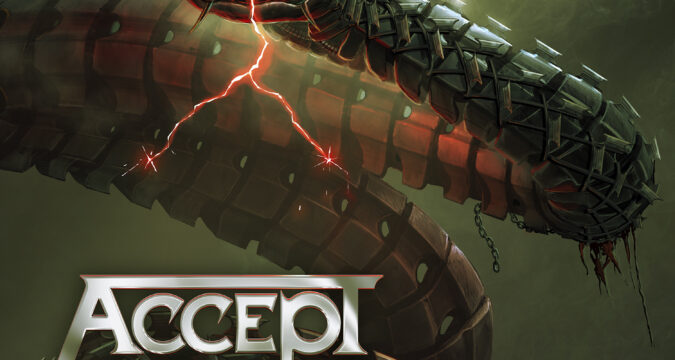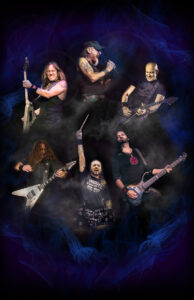 Auf ACCEPT ist Verlass! Auch in Zeiten wie diesen lassen sich die Teutonen von nichts und niemandem unterkriegen – auch nicht von einem Virus.
Das beweisen die Metaller von ACCEPT eindrucksvoll mit "Too Mean To Die"! Der Titeltrack des 16. Studioalbums kommt als Vorabsingle am 6. November 2020 und macht mächtig Appetit auf das gleichnamige Meisterwerk, das am 15. Januar 2021 via Nuclear Blast erscheint.
"Too Mean To Die" – dieser Song ist so heiß und treibend, so voller unbändiger Kraft und purer Energie, dass es einen sofort packt und schon nach dem ersten Takt mit einem Schlag aus aller Lethargie und Corona Depression reißt.
Das Lyric-Video zur neuen Single gibt´s hier: https://youtu.be/tHwCTnH5_Z8
ACCEPT Mastermind Wolf Hoffmann erklärt: "Wir haben uns entschlossen, uns nicht groß von den aktuellen Geschehnissen beeinflussen zu lassen. Die Fans bekommen ein hartes, direktes und kompromissloses Metalalbum und wir sagen – natürlich mit einem Augenzwinkern: We are too mean to die! Unkraut vergeht nicht! ACCEPT lassen sich nicht unterkriegen! Wir sind die Metal Soldiers und marschieren unbeirrt immer weiter!"
Genauso kommt der Titeltrack daher: Treibend, knallhart, voll auf die Zwölf! Mit dem Gefühl der Unbesiegbarkeit. "Too Mean To Die"!!!
ACCEPT-Fans hatten die einmalige Gelegenheit, das neue Cover im Vorfeld zu enthüllen, in dem sie den "The Undertaker" auf SPOTIFY streamten – aufgrund der großen Resonanz wird der Wettbewerb für "Too Mean To Die" mit vielen neuen Preisen und Goodies fortgesetzt – check out: http://accepttoomeantodie.com/
Das Album ist auf CD, Kassette (USA only), 2-LP Vinyl in 8 Farben und als Ltd. Edition Deluxe Box Set mit CD-Digipack, Special Colored 2-LP mit Pop-Out-Schlange, Cover-Patch und signierter Autogrammkarte erhältlich, sowie digital auf allen Plattformen: http://nblast.de/Accept-TooMeanToDie
Die Single gibt es ebenfalls hier: http://nblast.de/Accept-TooMeanToDieDSP