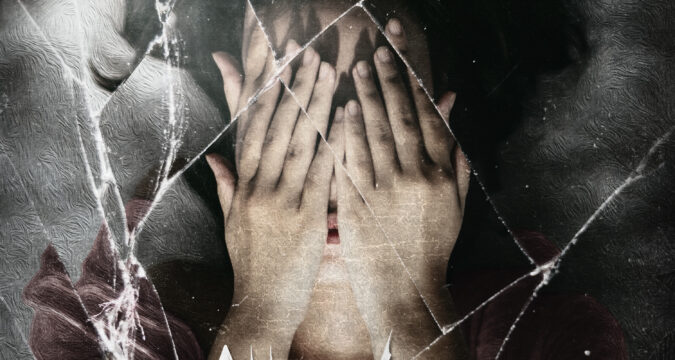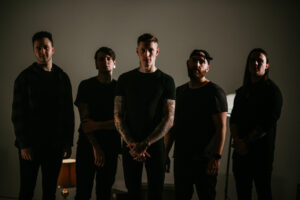 Nach ihrer erfolgreichen Debütsingle 'Die For Me' meldet sich die Supergroup ALLEVIATE mit ihrem Nachfolger 'Broken' zurück, der wieder mit einem absolut knochenbrechenden und einzigartigen Sound zuschlägt.
Schaut euch 'Broken' jetzt an
https://Alleviate.lnk.to/dieforme
Mit der Veröffentlichung von 'Die For Me' gewann ALLEVIATE im Nu Fans aus der ganzen Welt. Bei berühmten YouTube Reaktoren wie Nik Nocturnal und Too Lit Mafia drehte sich alles um ihren kraftvollen und eingängigen Sound, da die Gruppe technische Riffs, schwere Breakdowns und eingängige Hooks kombiniert, die sich im Kopf festsetzen.
Die Band schreibt und produziert ihre Musik im Tonstudio Mega Blaster Recordings von Clean-Sänger Timo und hat sich mit dem berühmten Musikvideoproduzenten Mirko Witzki (Witzki Visions) zusammengetan, der für seine Arbeit mit Bands wie Any Given Day, Ghostkid, Caliban und Our Mirage bekannt ist, um ein Performance-Video zu drehen, das den Geist und die Energie des Songs auf filmischste Weise einfängt.
"Broken handelt davon, Depressionen zu überwinden, die von dieser grausamen Welt verursacht wurden. Von allen im Stich und allein gelassen, findet der Protagonist tief in seinen eigenen Gedanken Kraft.
Wieder versucht Alleviate zu lindern und dafür steht die Band.
Über persönliche Erfahrungen und dem Versuch, den Hörern einen Weg zu weisen."
"I'm left alone with broken bones
Let down, torn apart far away from home
It's like the world is bearing down on me
And my heart is buried in concrete"
ALLEVIATE stehen für Stärke, die tief in uns allen verborgen ist. Die Band besteht aus versierten Musikern aus fünf verschiedenen Bands aus verschiedenen Genres der Metal-Musik. Die Band wurde während der COVID-19-Pandemie im Jahr 2020 mit dem Start der Debütsingle 'Die For Me' gegründet und kombiniert das Beste aus technischem Metalcore, Deathcore, Djent und Post-Hardcore in einem kraft- und kunstvollem Stil. Mit Riffs, Breakdowns, Deathcore-Vocals und eingängigen Refrains heben sich ALLEVIATE von der Masse ab. Die Mitglieder haben sich in früheren und aktuellen Bands mehrfach bewährt. Sie haben Hunderte von Shows gespielt und sind erfahrene Live-Performer. Sobald sich die Welt wieder normalisiert, werden sie als ALLEVIATE die Bühne betreten. Der Name der Band selbst steht für das, wofür sie steht – Hoffnung zu geben und eine positive Botschaft in die Welt zu tragen.
ALLEVIATE are:
Timo | Gesang (Our Mirage)
Marius | Shouts (Breakdown's at Tiffany's)
Ramon| Gitarre (The Evolutionist)
Marc | Gitarre (We Are Perspectives)
Yunus | Schlagzeug (Time, The Valuator)