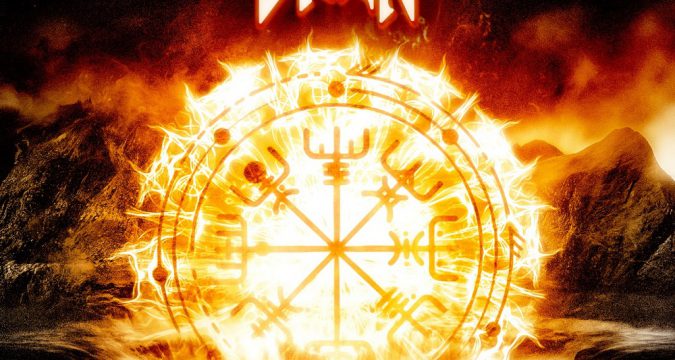 Armored Dawn sind zweifellos eine Offenbarung des brasilianischen Viking Metal. 2014 in Sao Paulo gegründet, hat die Band bis dato zwei Alben veröffentlicht. Die Fangemeinde wächst mit jedem Auftritt, denn live sind sie unschlagbar: feurig, wild, stark, ungestüm und enthusiastisch: Brasilianer mit Feuer im Blut und ganz der krachenden Musik verschrieben.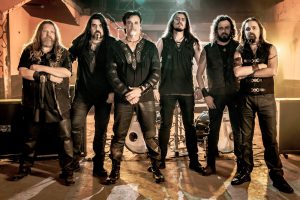 "Viking Zombie" wurde in den Dharma Studios in Sao Paulo aufgenommen, produziert, gemixt und gemastert von Rodrigo Oliveira und Heros Trench. Alle Musiker haben zusammen komponiert, auch um die starke Gemeinschaft dieser Band deutlich hervorzuheben.
Eduardo Parras, Sänger und Gründer von Armored Dawn sagt dazu: " In einem der Songs heißt es 'keiner weiß wer ich bin oder was ich geworden bin'. Das Album ist all' denen gewidmet, die noch immer ihren Platz suchen. Alle die, die noch suchen, können den Platz bei uns finden und die Stärke in der 'Wikinger Brüderschaft'."
Elf starke Songs zeigen das brasilianische Temperament, überzeugen durch Songwriting und stehen als eine Einheit. Laut und intensiv, einige Lieder ein wenig langsamer mit fast schon zarten Anklängen nehmen den Zuhörer mit in das Königreich von Armored Dawn.
Vorab gibt es mit dem Video zu "Ragnarock" schon mal ordentlich auf Augen und Ohren, hier zu sehen:
Ihr Debut Album "Power Of Warrior" wurde in Dänemark aufgenommen, produziert von Tommy Hansen (Helloween, Jorn) und von Peter Tätgren (Amon Amarth, Children of Bodom) gemixt. Gleich in die 'Vollen' ging es dabei dieses Album auch live zu promoten und Armored Dawn schaffte es mit großen Namen wie Symphony X, Rhapsody, Tarja und Sabaton zu spielen.
Die zweite Veröffentlichung "Barbarians in Black", wurde im Februar 2018 veröffentlicht. Produziert wurde es diesmal von Kato Khandwala (The Pretty Reckless, Papa Roach) und Bruno Agra (We are Harlot), das Mixing und Mastering hat Sebastian 'Seeb" Levermann (Orden Ogan) übernommen. "Sail Away", die erste Single aus dem Album erreichte über 1 Million Klicks für das Video.
2018 waren sie auf Tour mit Diamond Head und Saxon. "Gods Of Metal", das zweite veröffentlichte Video erreichte ebenfalls die beachtliche Marke von mehr als 1 Million Zuschauer und die Band tourte im Herbst 2018 noch einmal mit Hammerfall. Im Dezember 2018 erschien der Videoclip zu "Beware Of The Dragon" und wurde sogar in den brasilianischen Kinos aufgeführt, als Teaser für den Film "Aquaman". Eine große Produktion von der Libertà Film Group (Megadeth, Angra, Dee Snider). Dieses Video konnte locker die 2,7 Millionen Viewer Marke auf YouTube sprengen.
Armored Dawn kommen im Herbst mit ihrem neuen Album VIKING ZOMBIE auf Tour und man darf gespannt sein, was die Brasilianer diesmal im Gepäck haben. Eins ist sicher, man muss die Band live sehen, um die Energie zu spüren.
Tour Daten:
12.11. München – Kranhalle
13.11.  Mailand -Legend
16.11. Essen – Zeche Carl
18.11. Köln  – MTC
19.11. Hamburg – Logo
21.11. Aschaffenburg – Colos-Saal