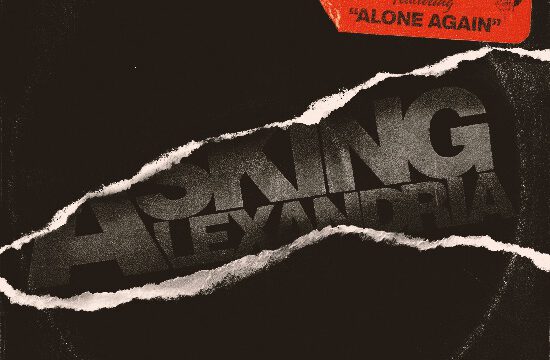 Erste Single "ALONE AGAIN" ab jetzt überall erhältlich. Hier geht's zum LYRIC VIDEO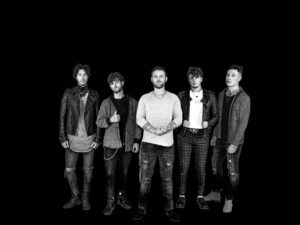 Asking Alexandria haben heute die Veröffentlichung ihres neuen Studioalbums See What's On The Inside für den 01. Oktober 2021 angekündigt. Bereits im Juni hatte die britische Band bekanntgegeben, einen neuen weltweiten Vertrag bei Better Noise Music unterschrieben zu haben. Das neue Album kann ab sofort vorbestellt werden.
Die Band feiert das heutige Album Announcement mit der Veröffentlichung ihrer neuen Single Alone Again, einer puristischen und emotionalen Rock Hymne, deren textlicher Fokus auf Selbstreflexion liegt. Der Song wurde von allen fünf Bandmitgliedern gemeinsam geschrieben und liefert einen passenden Vorgeschmack auf das kommende Album. Beflügelt von kreativer Energie sind Asking Alexandria enger zusammengerückt als je zuvor und haben während der Aufnahmen zu See What's On The Inside ihre Liebe zum Songwriting und zum gemeinsamen Musizieren wiederentdeckt. Alone Again ist ab sofort überall erhältlich. Das Lyric Video zum Song gibt es hier zu sehen.
Ben Bruce, Gründungsmitglied und Lead Gitarrist kommentiert: "Alone Again und der Rest dieses Albums sind das Resultat davon, dass wir wieder zusammengefunden und uns in das verliebt haben, warum wir diese Band überhaupt gegründet haben. Kein Schnickschnack oder billige Tricks, nur wir fünf, die unsere Instrumente so hart und laut spielen wie wir können! Irgendwann im Leben fühlen wir uns alle verloren und wissen nicht mehr, wer wir sind und wer wir sein wollen, und ich denke, dieser Song wird uns alle in diesem Sinne vereinen. Wir sind sehr gespannt darauf, nicht nur diesen neuen Song mit Euch allen zu teilen, sondern auch unser neues Album. Wir haben uns auf unsere Wurzeln als Musiker zurück besonnen und wollten die Leidenschaft und Liebe für Rock- und Metal Musik neu entfachen. Metallica, Led Zeppelin, Queen, Nirvana, Soundgarden, Aerosmith, AC/DC…. – all die Größen, in die wir uns als Kinder verliebt haben, haben dieses neue Album stark beeinflusst und wir könnten uns kaum mehr darüber freuen."
Während sich Asking Alexandria darauf vorbereiten, dass ihr neues Werk das Licht der Welt erblickt und sich als kreatives Kollektiv mit einem neuen Sinn für Klarheit und Zielsetzung präsentieren, wird es in Kürze auch ein Wiedersehen mit ihren Fans auf Tour geben. Anfang des Monats wurde bekannt gegeben, dass sie A Day To Remember auf ihrer kommenden "Re-Entry Tour" in US begleiten werden. Die Tour beginnt am 28. September. Zudem wird die Band diesen Herbst auf einer Reihe von Festivals zu sehen sein. Eine vollständige Liste aller Live Termine gibt es auf www.askingalexandria.com.
Asking Alexandria – Alone Again (Official Lyric Video) – YouTube