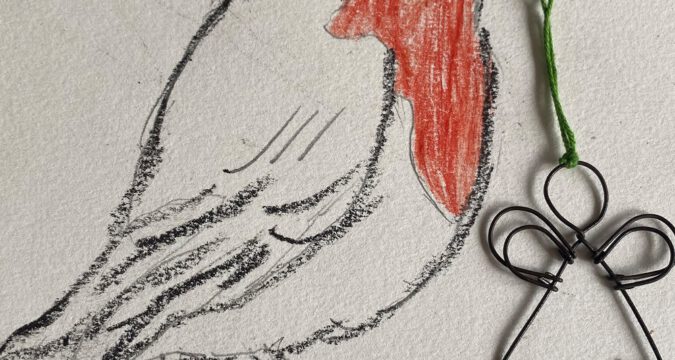 Es ist unglaublich, wie schnell die Zeit doch vergeht. Es scheint, als wäre es erst gestern gewesen, als wir unsere erste EP "When Wulfs Play Music" rausgebracht haben. Jetzt stehen wir hier und präsentieren voller Stolz unsere neue EP "Spring", die ab dem 21.05.2021 überall verfügbar sein wird.
Es ist ein unbeschreibliches Gefühl, wenn man sich selber im Radio hört und sieht, dass man in verschiedenen Berichten veröffentlicht wurde. Nicht einmal fünf Monate nachdem unsere erste EP rausgebracht wurde, stehen wir jetzt hier und zeigen abermals unsere Vielfältigkeit und Liebe zur Musik in zehn Liedern, die nicht unterschiedlicher sein könnten.
Auch mit unserer EP "Spring" wollten wir es schaffen, dass für jeden Hörer etwas dabei ist und es auf keinen Fall langweilig wird.
Wie der Name schon sagt, geht es in dieser EP lebendig und frühlingshaft los mit unserem Song "Spring has come" in dem wir über neu geborenes Leben und über die einzigartige Farbenpracht des Frühlings singen. Um abermals unsere Liebe zur Natur zum Vorschein zu bringen haben wir diesmal auch eine instrumentelle Version von "Spring has come" in die EP aufgenommen und dazu noch den "Song of the Möningerberg" komponiert. Hier wird künstlerisches Talent, mit Tieren, musikalischem Interesse und die Liebe zur Natur vereint. Diese Gegend ist ein Ruhepol und ein Ort des Vollkommen seins. All diese Dinge werden in diesem Lied verarbeitet und formen somit den Song über den Möningerberg.
Auch diesmal zeigen wir Fehler in der heutigen Gesellschaft auf mit unserem Song "Facebook Twitter Instagramm", in welchem es vorwiegend darum geht, dass wir uns von den Sozialen Medien beeinflussen lassen und unser Leben danach richten. Dieses Lied soll Allen aufzeigen, dass man auch mal vom Display hochschauen soll und sich seiner Welt, seinem Leben wieder mehr Bewusst wird, denn das eigene Leben spielt sich nicht in den sozialen Medien ab.
Zudem verarbeiten wir in dieser EP familiäre Verluste mit der instrumentalen Version von "Delfin", die wir "Asche im Meer" genannt haben und mit "Miss you Dad". Auch hier gibt es eine instrumentale Version, die zum Nachdenken und Träumen anregen soll.
Natürlich zeigen wir diesmal auch wieder unsere rockige Seite mit den Liedern "Albatros", in dem eine wahre Begebenheit besungen wird, und "Woke up this morning", die von der Geschichte eines Verlassenen handelt. Für die Rock-Fans unter uns steht hier die instrumentale Version auch zur Verfügung.
Doch allzu viel wollen wir nicht verraten. Wir freuen uns einfach, dass wir mit euch allen unsere Liebe zur Musik teilen dürfen. Ihr dürft uns sehr gerne auf Youtube besuchen (https://www.youtube.com/c/BeowulfAG), denn dort veröffentlichen wir auch die dazugehörigen Musikvideos.
Viel Vergnügen beim Anhören unserer zweiten EP "Spring" wünscht die Beowulf-AG.