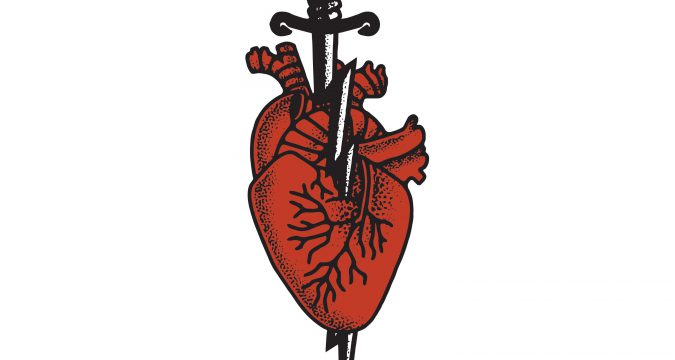 SELF-TITLED DEBUT OUT VIA SPINEFARM RECORDS ON FEBRUARY 14, 2020 BAND TOURING THROUGH DECEMBER + DEEP INTO 2020
BRKN LOVE, the brainchild of 21-year-old Toronto native Justin Benlolo, will now release their self-titled debut on February 14 via Spinefarm Records. The album, produced by Joel Hamilton (Highly Suspect, Pretty Lights), was recorded live to tape, preserving a raw and real feeling in the riffing tempered by relatable and emotional lyrics. Pre-orders are available here.
The band has just shared the new song "Flies in the Honey".
"This one brings it back to our bluesy roots and I believe it totally encompasses everything that BRKN LOVE represents," says Benlolo. "'Flies in the Honey' has a message that is very close to my heart, and there are a few social issues we wanted to tackle on this one.
"Our goal here was to bring the issues of teen and young adult drug addiction to everyone's attention. We hope that those who have suffered from or are currently suffering from addiction can find some comfort in this and remind themselves that they are not alone. This song has sort of taken a new life of its own since we started playing it live. People have been constantly asking us about this song after the shows and we are very happy to be releasing this for your enjoyment. Keep rocking and stay tuned for our new record coming this Valentine's Day."
BRKN LOVE previously dropped the video for
"
Papercuts
".
The song "
I Can't Lie
" is streaming 
here
.
Watch the video for debut single "Shot Down".
BRKN LOVE remain on the road through the month, with major rock festivals confirmed for Spring 2020. All current dates can be found
here
.
BRKN LOVE TRACK LISTING:
01. "I Can't Lie"
02. "I See Red"
03. "Shot Down"
04. "Flies in the Honey"
05. "Papercuts"
06. "Seventeen"
07. "Toxic Twin"
08. "Complicated"
09. "Oxygen"
10. "Don't Panic"
11. "In Your Hands"
12. "Stay Here"