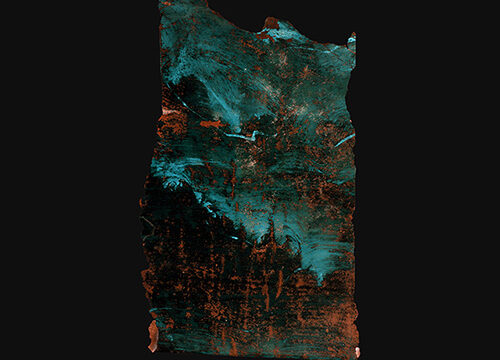 The Long Road North für den 11. Februar 2022 an!
Pre-Order startet am 01.12.21!
CULT OF LUNA haben soeben ihr neues Album The Long Road North für den 11. Februar 2022 via Metal Blade Records angekündigt. Das Album stellt den Nachfolger der The Raging River EP dar und beweist, dass CULT OF LUNA einen Sound geschmiedet haben, der unvergleichlich ist – ehrgeizig, episch, mitreißend und durchtränkt von Emotionen.
Die Pre-Order startet am 1. Dezember 2021 hier: metalblade.com/cultofluna
"Der lange Weg nach Norden ist ein langer Weg nach Hause. Eine Richtung, die von einem Ruf diktiert wird, der das Gestein durchdringt und durch den Wald hallt", erklärt Sänger/Gitarrist Johannes Persson. "Er fließt über jeden See, beschleunigt durch den Wind. Wenn er dich erreicht, weißt du, dass es Zeit ist. Zeit, vorwärts zu gehen. Du weißt nicht, wohin er führen wird, aber du vertraust ihm. Mit Blick auf die Mitternachtssonne zieht er dich näher heran. Der Weg ist lang und das Ende ist ungewiss."
Mit A Dawn To Fear (2019) erreichten CULT OF LUNA einen Höhepunkt ihrer Karriere, und mit der The Raging River EP (2021) setzten sie diese Reise fort, die mit The Long Road North, einem ihrer bisher dynamischsten und schönsten Werke, ihren Abschluss findet.
Sobald der Hörer die Play-Taste drückt, befindet er sich auf vertrautem und doch erfrischend neuem CULT OF LUNA-Terrain, die pulsierenden Rhythmen pumpen und Perssons wildes Brüllen reißt durch die Gitarrenschichten. Wie bei jedem Album der Band in den letzten Jahren gibt es eine Menge Verschiebungen in der Dynamik und der klanglichen Dichte, und auf The Long Road North vielleicht noch mehr als sonst. "Es ist ein groß klingendes Album, fast filmisch", sagt die Band.
Bekannt für ihre apokalyptischen Live-Performances, die die Vorstellungskraft des Publikums hemmungslos ausreizen, bringen CULT OF LUNA ihre atemberaubende Live-Show zu den Fans, gerade rechtzeitig, wenn The Long Road North weltweit in den Regalen steht. Tickets gibt es hier: cultofluna.com/tour
CULT OF LUNA – 2022 Tour Dates
with ALCEST & SVALBARD
24/02/22 DK – Copenhagen – Vega
25/02/22 DE – Berlin – Huxley's
26/02/22 PL – Krakow – Klub Studio
27/02/22 PL – Warsaw – Progresja
28/02/22 CZ – Prague – Roxy
01/03/22 AT – Vienna – Arena
02/03/22 SI – Ljubljana – Kino Siska
04/03/22 CH – Lausanne – Les Docks
05/03/22 DE – Stuttgart – Wizemann
06/03/22 DE – München – Muffathalle
07/03/22 DE – Wiesbaden – Schlachthof
08/03/22 DE – Münster – Skaters Palace
09/03/22 NL – Utrecht – Tivoli Vredenburg Ronda
10/03/22 BE – Kortrijk – Depart
11/03/22 FR – Paris – L'Olympia
12/03/22 UK – London – The Forum / Beyond The Redshift Festival
with CASPIAN & HOLY FAWN
02/10 – LU Esch, Rockhal
03/10 – DE Cologne, Live Music Hall
04/10 – CH Geneva, Alhambra
05/10 – FR Toulouse, Le Metronum
06/10 – FR Biarritz, Atabal
07/10 – ES Barcelona, AMFest
08/10 – ES Madrid, But
09/10 – ES Porto, Amplifest
11/10 – FR Nantes, Stereolux
12/10 – FR Lille, Aeronef
13/10 – FR Strasbourg, La Laiterie
14/10 – NL Zwolle, Hedon
15/10 – DE Leipzig, Felsenkeller
16/10 – PL Wroclaw, A2
17/10 – HU Budapest, Durer Kert
19/10 – GR Athens, Fuzz Club
"Nobody does metalgaze with more intoxicating immersion than this veteran Swedish collective" – DECIBEL
"When these Swedes put their mind to something the end result is always monstrously huge" – KERRANG!
"Absolutely unique, the overwhelming beauty of their craft is insane" – METAL INJECTION
"One of the most inventive metal bands in the last 20 years" – CVLT NATION