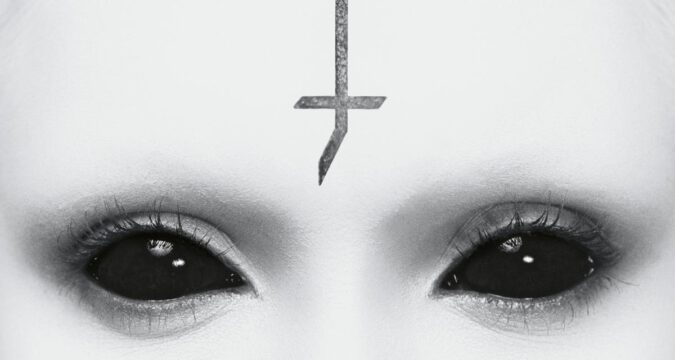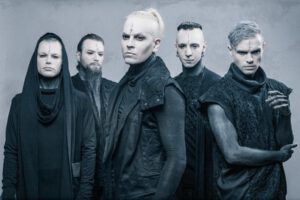 LORD OF THE LOST haben am 02.07. ihr neues Album JUDAS veröffentlicht, das mit Platz 2 der deutschen Albumcharts die beste Platzierung der Bandgeschichte erreicht. Auch nach diesem Erfolg macht die Band keine Pause und so legen die Hamburger nun mit ihrem bislang aufwendigsten Musikvideo ihrer Geschichte nach.
"Viva Vendetta" bildet die Grundlage des Doppelbonusalbums LOTL+, das einigen bereits ausverkauften physischen Albumformaten beilag. LOTL+ besteht aus 32 Versionen befreundeter Bands und Künstler auf Grundlage der Instrumentalspuren von "Viva Vendetta". Keiner der Künstler war in das Albumkonzept oder weitere Infos zu JUDAS eingeweiht und so entstanden 32 grundlegend verschiedene Versionen.
Das Video zur Albumversion von "Viva Vendetta" spielt in einem düsteren Western-Szenario, in dem die Bandmitglieder verschiedene Rollen einnehmen: ein Schmied, ein Priester, ein Sheriff, ein Barkeeper und ein Einsiedler. Sie alle werden von einem dunklen Wesen heimgesucht, das bereits aus den Videos zu "Priest" und "For They Know Not What They Do" bekannt ist. Egal wo wir in der Gesellschaft stehen, vor höheren Mächten sind wir alle gleich – diese Botschaft wird in einem über 7 Minuten langen Musikvideo vermittelt, das den höchsten filmischen Standards entspricht.
Ob die fünf einsamen Cowboys in "Viva Vendetta" von der Protagonistin verflucht und verdammt, oder gerettet und erlöst werden, lässt sich am Ende so oder so interpretieren. Somit schafft auch ein Wild-West-Musikkurzfilm den eigentlich absurden Schulterschluss zum Albumkonzept der Damnation und Salvation des Judas Iskariot.
LORD OF THE LOST zum neuen Video:
"Auch wenn wir es geschafft haben, die Grundthematik unseres JUDAS-Konzepts auf das 'Viva Vendetta' Video zu übertragen, so mag sich doch für viele die Frage stellen, was ein Western mit dem Thema, oder uns als Band überhaupt zu tun hat. Die Antwort ist ganz einfach: Gar nichts! Wir hatten einfach Lust auf die Bildästhetik unseres eigenen, kleinen Tarantino-Fantasy-Mashups. Und das ist genau das, was einen Künstler im Herzen antreiben sollte: Die Lust auf Kreation, befreit von allen Grenzen, besonders von den eigenen."
auche HIER in die Welt von "Viva Vendetta" ein:
LORD OF THE LOST – Viva Vendetta (Official Video) | Napalm Records – YouTube
Auf JUDAS thematisieren LORD OF THE LOST den Konflikt zwischen Gut und Böse anhand der biblischen Figur des Judas Iscariot und dem sogenannten Judas Evangelium, einem Schriftstück, das aus Gesprächen zwischen Jesus Christus und Judas Iscariot bestehen soll und ein anderes Licht auf die Geschichte der Religion wirft, als sie im Neuen Testament der Bibel erzählt wird.
LORD OF THE LOST zu JUDAS:
"Don't judge a book by its cover – Auf kaum eine Person der theologischen Geschichte könnte dieser Satz besser zutreffen als auf die Figur des Judas Iscariot, die auf den ersten Blick nur für eines steht: Verrat. Auf den zweiten Blick öffnen sich hier schier endlose Interpretationsmöglichkeiten, von "Judas, der Mörder" bis hin zu "Judas, der Erlöser" und "Judas, der eigentliche Märtyrer", der, wenn man daran glaubt, für seinen heilvollen Verrat, ganz im Gegensatz zu Jesus Christus, nach seinem Tod für seine Tat nur Platz in der Hölle finden konnte. Dieses Spannungsfeld und die apokryphen Schriften des "Judas Evangeliums" sind die Grundlage für ein Doppel-Album, das nicht nur die dunkle und helle Seite der Geschichte beleuchtet, sondern vor allem die Grauzonen dazwischen, in denen wir uns emotional und ideologisch ein Leben lang selbst bewegen und versuchen, unseren Platz zu finden."
Die drei ersten Videos des neuen Albums wurden zusammen schon über 1.4 Millionen mal gesehen:
LORD OF THE LOST – Priest (Official Video) | Napalm Records – YouTube
LORD OF THE LOST – For They Know Not What They Do (Official Video) | Napalm Records – YouTube
LORD OF THE LOST – The Gospel Of Judas (Official Video) | Napalm Records – YouTube
LORD OF THE LOST lassen mit ihrem Opus Magnum JUDAS die Grenzen zwischen Gut und Böse verschwimmen
LORD OF THE LOST öffnen mit dem atmosphärische "Priest" einem ganz besonderen Klangerlebnis die Pforten. Spätestens mit dem sakralen "For They Know Not What They Do" wird klar, dass JUDAS eine organische Produktion der alten Schule zugrunde liegt: Ein echter Chor begleitet Sänger Chris Harms, dessen eindringliche Stimme die packenden Texte stärker denn je direkt ins Bewusstsein des Zuhörers trägt. Songs wie "Your Star Has Led You Astray" oder "Born With a Broken Heart" schaffen es mühelos, die Balance zwischen hartem Gesang, rohen Fuzz-Gitarren und düsterer Schönheit zu halten, die den klanglichen Nährboden für LORD OF THE LOST bilden. Letzteres fokussieren Songs wie "Death Is Just a Kiss Away", "My Constellation" und das abschließende "Work of Salvation" durch echte Streicher und Konzertflügel, sowie eine imposante, in einer Kirche aufgenommenen Orgel.
JUDAS (#2 GER) ist der Nachfolger des Top-10-Albums Thornstar (2018, #6 GER) und atmet erneut den innovativen Geist eines musikalischen Kollektivs, das seiner ganz individuellen und unverwechselbaren Kunst keine Grenzen setzt. LORD OF THE LOST hat sich noch nie eindimensional an ein bestimmtes Genre geklammert. Stattdessen haben sie es über die Jahre immer wieder geschafft, Fans und Kritiker mit ihrer Unberechenbarkeit und Unangepasstheit zu überraschen. Mit ihrem neuen Album JUDAS gelingt es ihnen nicht nur, die Grenzen zwischen Gut und Böse thematisch zu verwischen und den sogenannten "heilvollen Verrat" in ein harmonisches, und so noch nie da gewesenes Klangbild zu integrieren, sie beweisen auch ihre musikalische sowie textliche Entwicklung – wahrlich ein Opus Magnum!
JUDAS Tracklisting:
CD1: Damnation
1. Priest
2. For They Know Not What They Do
3. Your Star Has Led You Astray
4. Born with a Broken Heart
5. The 13th
6. In the Field of Blood
7. 2000 Years a Pyre
8. Death Is Just a Kiss Away
9. The Heart Is a Traitor
10. Euphoria
11. Be Still and Know
12. The Death of All Colours
CD2: Salvation
1. The Gospel of Judas
2. Viva Vendetta
3. Argent
4. The Heartbeat of the Devil
5. And it Was Night
6. My Constellation
7. The Ashes of Flowers
8. Iskarioth
9. A War Within
10. A World where We Belong
11. Apokatastasis
12. Work of Salvation
JUDAS ist in den folgenden Formaten erhältlich:
– Deluxe Box (inkl. 2-CD Mediabook, 1 CD The Sorrows Of The Young, 2 CD LOTL+, DVD Becoming JUDAS, Cover Alu Print) – streng limitiert auf weltweit 1500 Exemplare – SOLD OUT!
– 4 CD Earbook – streng limitiert auf weltweit 500 Exemplare – SOLD OUT!
– Double Music Cassette – streng limitiert auf weltweit 100 Exemplare
– 2-CD Mediabook
– 2-CD Sleevepack
– Vinyl Box inkl. 2x 2LP Recycled BLACK Vinyl Gatefold
– Digitales Album
Die streng limitierte Deluxe-Box enthält neben dem 2-CD JUDAS Mediabook und einem Cover-Aludruck außerdem die Special-CD The Sorrows Of the Young, die Doppel-Extra-CD LOTL+ sowie die sechsteilige Behind-The-Scenes-Dokumentation, Becoming JUDAS, als Bonus-DVD. The Sorrows Of The Young enthüllt zehn bisher unveröffentlichte und jetzt neu aufgenommene Songs, die Chris Harms im Alter von 18 Jahre geschrieben hat. LOTL+ wartet mit insgesamt 32 komplett unterschiedlichen Interpretationen des Songs "Viva Vendetta" auf, den Künstler wie Megaherz, Equilibrium, Lacrimosa, Subway To Sally, Nachtblut, Unzucht und viele mehr mit einem eigenen, selbst eingesungenen Text eindrucksvoll intonieren.
The Sorrows Of The Young Tracklisting
1. Catharsis
2. Syringes in the Sand
3. Deus Absconditus
4. Die Without Your Love
5. This Piece of Art
6. The Last Saviour
7. All I Am Is The Void
8. Obscularum Infame
9. Infinity
10. Supernova
LOTL+ Tracklisting
CD 1:
1. Living a Lie feat. A Life Divided
2. Consume Hate feat. Aesthetic Perfection
3. Vergissmeinnicht feat. AnnA Lux
4. Still Life to Die For feat. Ben Christo (The Sisters Of Mercy / Diamond Black)
5. The Darkest Hour feat. Chemical Sweet Kid
6. Into the Dawn feat. Simon Moskon (Cryptex)
7. The Warrior feat. Daria Trusova
8. Old-School Pagan Spirit feat. Robse (Equilibrium)
9. Entität feat. Erdling
10. Doomed Love feat. Erk Aicrag (Hocico / Rabia Sorda)
11. Crimson Masque feat. Face Time Police
12. Your Skeleton Grin feat. Faderhead
13. A Pain That I Know feat. Florian Grey
14. Ohne Zweifel feat. Heldmaschine
15. Sadly Ever After feat. Hell Boulevard
16. Stolen feat. Jaani Peuhu (Mercury Circly, Swallow The Sun, Iconcrash)
CD2:
1. Alles wird gut, aber… feat. Lacrimosa
2. Dein Blick feat. Letzte Instanz
3. Pale Rider feat. Lolita KompleX
4. Revenge feat. MajorVoice
5. Aus und Vorbei feat. Megaherz
6. Bloody Flower feat. Nachtblut
7. Abandon Ship feat. Night Laser
8. The Shadow and the Sun feat. OH FYO!
9. Digging Deeper feat. Scarlet Dorn
10. It Starts with a Crack feat. Solar Fake
11. Fake Gods feat. Soulbound
12. Träume zu Tränen feat. Subway To Sally
13. Die Flamme feat. Sündenrausch
14. Feuerrot feat. Tanzwut
15. Während die Welt in Flammen Steht feat. Unzucht
16. Today feat. Saku Solin (Turmion Kätilöt / Fear Of Domination)