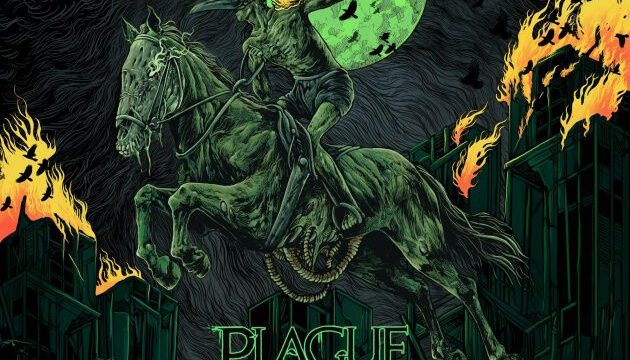 "Purifying Fire" ab sofort erhältlich auf Noble Demon!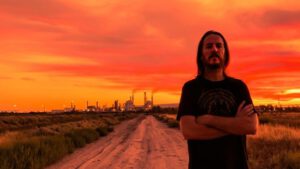 "Plaguestorm überzeugen mit starkem Melo-Death mit Neunziger-Vibes!" 
Rock Hard, DE (8/10)
"Aggressivität gepaart mit emotionalem Anspruch – Plaguestorm bietet qualitativ hochwertigen und sehr melodischen Death-Metal"
Metal-heads.de (8/10)
"Eine vollkommene Platte aus melodischem Death Metal"
The Coroner's Report, NZ (9/10)
Heute hat der argentinische Melodic Death Metal – Solokünstler PLAGUESTORM sein neues Album via Noble Demon veröffentlicht. Anfang 2014 von Sebastián Pastor gegründet, setzt PLAGUESTORM auf "Purifying Fire" seine Mischung aus mitreißenden Melodien, wie auch schweren, düsteren und melancholischen Arrangements fort und kombiniert problemlos den alten und neuen skandinavischen Sound des Death Metal, als ob er auf einem schwedischen Produktionsstandard basieren würde.
Nach den von der Kritik gefeierten Veröffentlichungen "
Mother of Plagues
" (2019) und "
Everything's Gone Wrong
" (2015), bietet das frisch erschienende Album "
viel Wut und Zorn, aber auch Melancholie und Traurigkeit
", wie Sebastián Pastor erklärt. "
Der Songwriting-Prozess begann Anfang 2020. Ich habe es komplett in meinem Heimstudio aufgenommen, gemischt und gemastert. Was die Texte angeht, denke ich, dass ich dieses Mal einige persönliche Dinge geschrieben habe, mit denen sich viele Menschen in diesen pandemischen Zeiten identifizieren können.
"
Pünktlich zum Release hat PLAGUESTORM ein neues Musikvideo zum Track "Close To Nowhere" veröffentlicht:
"Purifying Fire" ist jetzt erhältlich via Noble Demon und kann 
HIER
bestellt werden
Tracklist:
01. Evolution Towards the Edge
02. Back to Zero
03. Purifying Fire
04. Never Learn
05. You Against the World
06. Close to Nowhere
07. No Farewell
08. Blind and Weak
09. Burning Paradise
PLAGUESTORM ist:
Sebastián Pastor
Guitars/Bass/Drum Programming
Music/Lyrics/Mix/Mastering