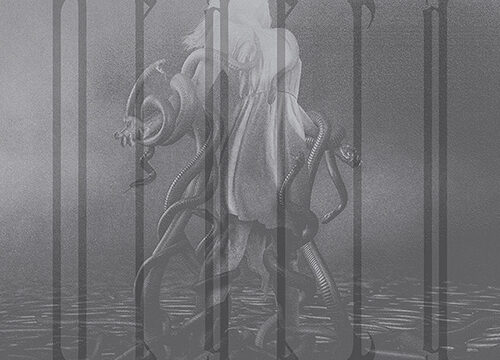 Nach erfolgreicher Veröffentlichung ihres Comebackalbums im Februar, das in einer Top 10-Chartplatzierung gipfelte (auf Platz 8!), melden sich Neaera mit einem brandneuen Video (für welches Ben Liepelt von Port Royal Films Regie geführt hat) zum Albumtrack "Deathless" zurück.
Surft mal zu youtu.be/i3DOGEpNLqA und checkt es an! Die Liveaufnahmen im Video wurden während der Releaseshow am 29. Februar in Münster abgedreht.
Sänger Benjamin Hilleke kommentiert wie Folgt: "Laut UNIFEM haben schätzungsweise 35 Prozent der Frauen weltweit im Laufe ihres Lebens entweder physische und/oder sexuelle Gewalt von Intimpartnern oder sexuelle Gewalt durch einen Nichtpartner erlebt. In dieser – ohnehin schon erschreckenden- Statistik wird 'sexuelle Belästigung' noch nicht einmal mitberücksichtigt. Genau damit setzt sich Deathless auseinander, um auf das Thema sexualisierte Gewalt aufmerksam zu machen."
Für alle Betroffenen möchten wir auf die folgenden Organisationen hinweisen:
– das Hilfetelefon des Bundesamtes für Familie // 08000116016
– Zartbitter .e.V., mit denen wir dank Ihrer Hilfsbereitschaft bereits in der Vergangenheit zusammenarbeiten konnten.
– unwomen.org
Mehr Videos zum Album befinden sich unter metalblade.com/neaera – dort könnt ihr das Album auch in den folgenden Formaten vorbestellen:
– digipak-CD
– box set (digipak CD, bonus demo CD, pin, sweat band, patch – limited to 3000 copies)
– 180g black vinyl (EU exclusive)
– clear w/ black smoke vinyl (EU exclusive – limited to 500 copies)
– clear / white marbled vinyl (EMP exclusive – limited to 200 copies)
– dark red / brown marbled vinyl (EU exclusive – limited to 200 copies)
– clear / grey white swirl vinyl (EU Shop exclusive – limited to 100 copies)
– ochre brown marbled vinyl (US exclusive – limited to 200 copies)
* exclusive bundles with shirts, plus digital options are also available!
Neaera wurde 2003 gegründet und ist seit 2004 bei Metal Blade Records tätig, wobei in dieser Zeit sechs Alben veröffentlicht wurden. Für ihre kommende selbstbetitelte Platte entschieden sie sich für die Zusammenarbeit mit Profis und Studios, die zur Geschichte der Band beigetragen haben: Drums wurden im Docma Klang Studio in Osnabrück aufgenommen (dort wurde das Demo 2004 aufgenommen); Jacob Hansen übernahm Misch- und Mastering-Aufgaben, das Artwork wurde von Terje Johnsen erstellt (der auch für Armamentarium 2007, Omnicide – Creation Unleashed 2009 und Forging The Eclipse 2010 verantwortlich zeichnete). Das Ergebnis ist ein Album, das Neaera zu 100% widerspiegelt!
Neaera line-up:
Benjamin Hilleke – vocals
Sebastian Heldt – drums
Benjamin Donath – bass
Stefan Keller – guitars
Tobias Buck – guitars
Neaera discography:
2005 – The Rising Tide Of Oblivion – Metal Blade Records
2006 – Let The Tempest Come – Metal Blade Records
2007 – Armamentarium – Metal Blade Records
2009 – Omnicide – Creation Unleashed – Metal Blade Records
2010 – Forging The Eclipse – Metal Blade Records
2013 – Ours Is The Storm – Metal Blade Records
2020 – Neaera – Metal Blade Records