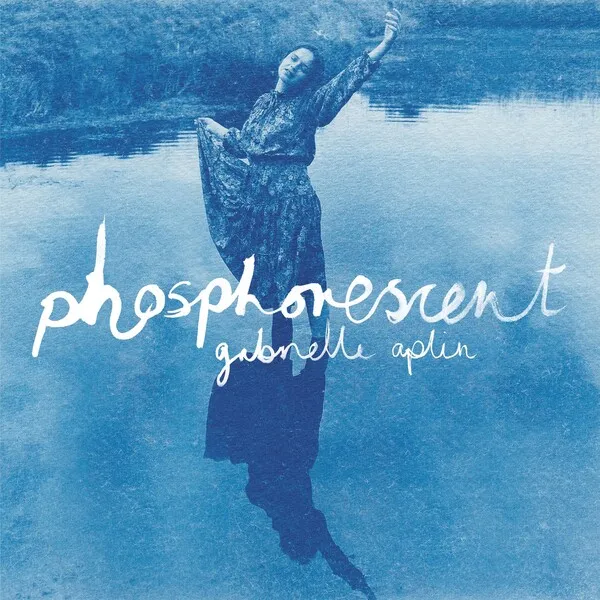 2012 war das erste Mal, dass dieser Schriftsteller Gabrielle Aplin entdeckte. Es war ein Cover eines Tracks auf YouTube und das mag für die Masse nicht nach viel klingen, aber für ein Indie-Kid zu dieser Zeit war das alles. Viele Jahre später hat der talentierte Künstler ein neues Album veröffentlicht, und es kann sich sehen lassen. "Take it easy on me…" ist ein Liedtext, der diesem Autor im Kopf herumschwirrt, denn das ist wirklich das Thema dieser elfspurigen Produktion.
Viele Leser haben die letzten paar Jahre damit verbracht, über ihr Leben nachzudenken und darüber, was hätte besser gemacht werden können, weshalb dieses Album großartig für diese Denker ist.
"Phosphorescent" schrieb Gabrielle Aplin über diese Zeit. Egal, ob sie überlegen, ob sie mit diesem Freund zum Essen hätten ausgehen sollen, oder sich fragen, wie es wäre, auf Ibiza zu schwärmen, es gibt für jeden etwas, das jedem Zuhörer dabei hilft, die Wiederverbindung anders als alle anderen zu entdecken. "Skylight", "I Wish I Didn't Press Send" und "Take It Easy" stechen mit ihrer ehrlichen Lyrik und ihrer wunderschön zusammengestellten Produktion sofort heraus.
Sie mögen Zutaten für den emotionalen Cocktail dieses Albums sein, aber das ist noch nicht alles. "Never Be The Same" bringt etwas unbeschwerten Spaß auf das Album, das für die guten Zeiten verwendet werden kann, die angesichts des aktuellen Klimas absolut notwendig sind. Während dieses Album auf die retrospektive Ideologie dessen eingeht, was hätte sein können, taucht es auch tiefer in die Wertschätzung von Freundschaft und den kleinen Dingen im Leben ein.
Hier sticht der Track "Anyway" als herausragender Knaller heraus. Von Kaffeeterminen mit Freunden bis hin zum Hören toller Musik, diese kleinen Dinge machen unser Leben viel besser, und hier kommt diese Produktion ins Spiel. "Phosphorescent" ermöglicht es den Zuhörern, sich zurückzulehnen, zu entspannen und für einen Moment dem Leben zu entfliehen.
Gabrielle Aplin – Never Be The Same (Official Lyric Video) – YouTube
Skylight

Never Be the Same

Good Enough

Anyway

Wish I Didnt Press Send

Take It Easy

Don't Know What I Want

Call Me

Half in Half Out

Mariana Trench

Don't Say