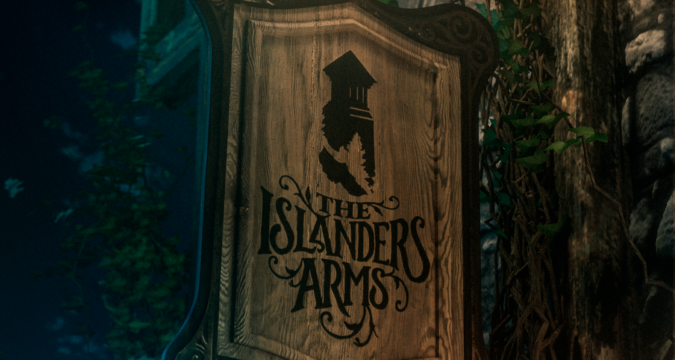 Ein Abend mit NIGHTWISH in einer virtuellen Welt am 12.-13. März 2021
"Wir laden euch herzllich ein, eine Nacht mit NIGHTWISH im The Islanders Arms zu verbringen."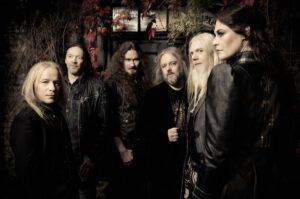 NIGHTWISH – eine der weltweit führenden Symphonic Metal Bands und Finnlands erfolgreichster Musik-Export – kündigen heute ein exquisites interaktives Event im März 2021 an. In "An Evening with Nightwish in a Virtual World" wird die Band im The Islanders Arms, einer Taverne in Virtual Reality auftreten. Die Show findet an zwei Abenden statt – Freitag und Samstag 12.-13. März 2021.
An beiden Abenden erwartet das Publikum eine unvergessliche 90-minütige Performance, die natürlich auch Songs vom letzten Album "Human. :II: Nature." enthält, die zum ersten Mal live gespielt werden. Die Setlist variiert bei jeder Show.
Seit seiner Veröffentlichung im April, in mitten der Covid-19 Pandemie, wurde "Human. :II: Nature." noch nie live gespielt. Und nachdem die 2020 Welttournee verschoben werden musste, haben sich NIGHTWISH entschlossen, diese dunklen Zeiten mit etwas Unerwartetem zu erhellen.
Eine komplette Live-Show in geradezu magischen Dimensionen wird in Virtual Reality umgesetzt – in der The Islander Inn Taverne. Während des Abends können sowohl die Band als auch die Zuschauer in vielfältige 3D Fantasiewelten eintauchen. Die technische Produktion wird von Zoan geleitet, auf deren Burst Live Plattform auch schon die Virtual Reality Show des Finnischen Rap Superstarts JVG am 1. Mai stattfand, die im Frühjahr mehr als eine Million Zuschauer anlockte.
Für eine interaktive virtuelle Show können sich die Zuschauer einen Avatar zusammenstellen, um das Konzert von ihrem Computer oder Mobilgeräten aus zu genießen. Das Publikum kann sich mit Gesten, Gejubel oder Emojies und einer Chatfunktion beteiligen und mit anderen Fans interagieren. Es besteht auch die Möglichkeit, seinen Avatar mit NIGHTWISH Merchandise auszustatten.
NIGHTWISH ist Finnlands erfolgreichste Band weltweit, mit zahlreichen Welttourneen und mehr als 10 Milllionen verkaufter Alben auf der ganzen Welt. Das neue Album der Band, "Human. :||: Nature." ist bereits ihr neuntes Studioalbum.
Freitag, 12. März 2021 Europa – 8pm CET / 7pm GMT, Dauer ca. 90min
Samstag, 13. März 2021 Nord- und Südamerika – 8pm ET (UTC-5) / 5pm PT (UTC -8) / 10pm BRT (UTC-3) / 7pm CST (UTC -6), Dauer ca. 90min
Erlebt die Shows live auf www.burst.fi
Aufnahmen der Konzerte sind bis zu 48 Stunden nach den Shows verfügbar.
Tickets für beide Shows sind ab sofort über WWW.NIGHTWISH.COM erhältlich.
– 2-Abende Ticket beginnend bei 25 EUR (+ mögliche Lieferkosten 1 EUR)
– 2-Abende Ticket + "An Evening with Nightwish in a Virtual world" T-Shirt beginnend bei 45 EUR (+ mögl. Lieferkosten 1 EUR) LIMITED EDITION, NUR INNERHALB EUROPAS LIEFERBAR
—-
NIGHTWISH – EUROPEAN TOUR 2021
Special Guest: Amorphis
Support: Turmion Kätilöt
01.05.   UK    Birmingham, Resorts World Arena
02.05.   UK    London, SSE Arena Wembley
03.05.   F      Paris, AccorHotels Arena
04.05.   B      Antwerp, Lotto Arena
05.05.   D      Dusseldorf, ISS Dome
07.05.   D      Frankfurt, Festhalle
08.05.   D      Stuttgart, Hanns-Martin-Schleyer-Halle
09.05.   NL    Amsterdam, Ziggo Dome
10.05.   NL    Amsterdam, Ziggo Dome
12.05.   CH    Zurich, Hallenstadion
14.05.   I       Milan, Lorenzini District
17.05.   AT     Vienna, Stadthalle
19.05.   D      Leipzig, Arena
20.05.   CZ    Prague, 02 Arena
21.05.   D      Bamberg, Brose Arena
23.05.   LUX   Luxembourg, Rockhal
25.05.   D      Munich, Olympiahalle
26.05.   D      Berlin, Max-Schmeling-Halle
27.05.   D      Hamburg, Barclaycard Arena
29.05.   PL     Gliwice, Arena
31.05.   HU    Budapest, Budapest Sportaréna
via Contra Promotion GmbH
—-
Holt euch "HUMAN. :||: NATURE." in verschiedenen Formaten hier: https://media.nuclearblast.de/shoplanding/2020/Nightwish/human-nature.html
Oder digital, hier: https://nblast.de/NW-HumanNatureDigital
'Noise': https://youtu.be/LczGSoibRe8
Holt euch die Single digital hier: https://nblast.de/Nightwish-Noise
'Harvest': https://www.youtube.com/watch?v=Xy29T7LBM_I
Holt euch die Single digital hier: https://nblast.de/Nightwish-Harvest
'Music': https://youtu.be/rwz7-h9LCDU
'Shoemaker': https://youtu.be/Rjp_DfvJimg
'Harvest': https://www.youtube.com/watch?v=Xy29T7LBM_I
'Pan': https://youtu.be/bv5CAFlrNWE
'How's The Heart?': https://youtu.be/F8vuyd9M2LU
'Procession': https://youtu.be/OZBpu67tbS0
'Tribal': https://youtu.be/s0bG2ce5blo
'Endlessness': https://youtu.be/DLFI7Cs7qmk
Hört euch die Songs in der "This is NIGHTWISH-Playlist" an: https://open.spotify.com/playlist/37i9dQZF1DWSyxnRsmciGD?si=KMiV1C7YQ9KOoZ01NCIfpQ