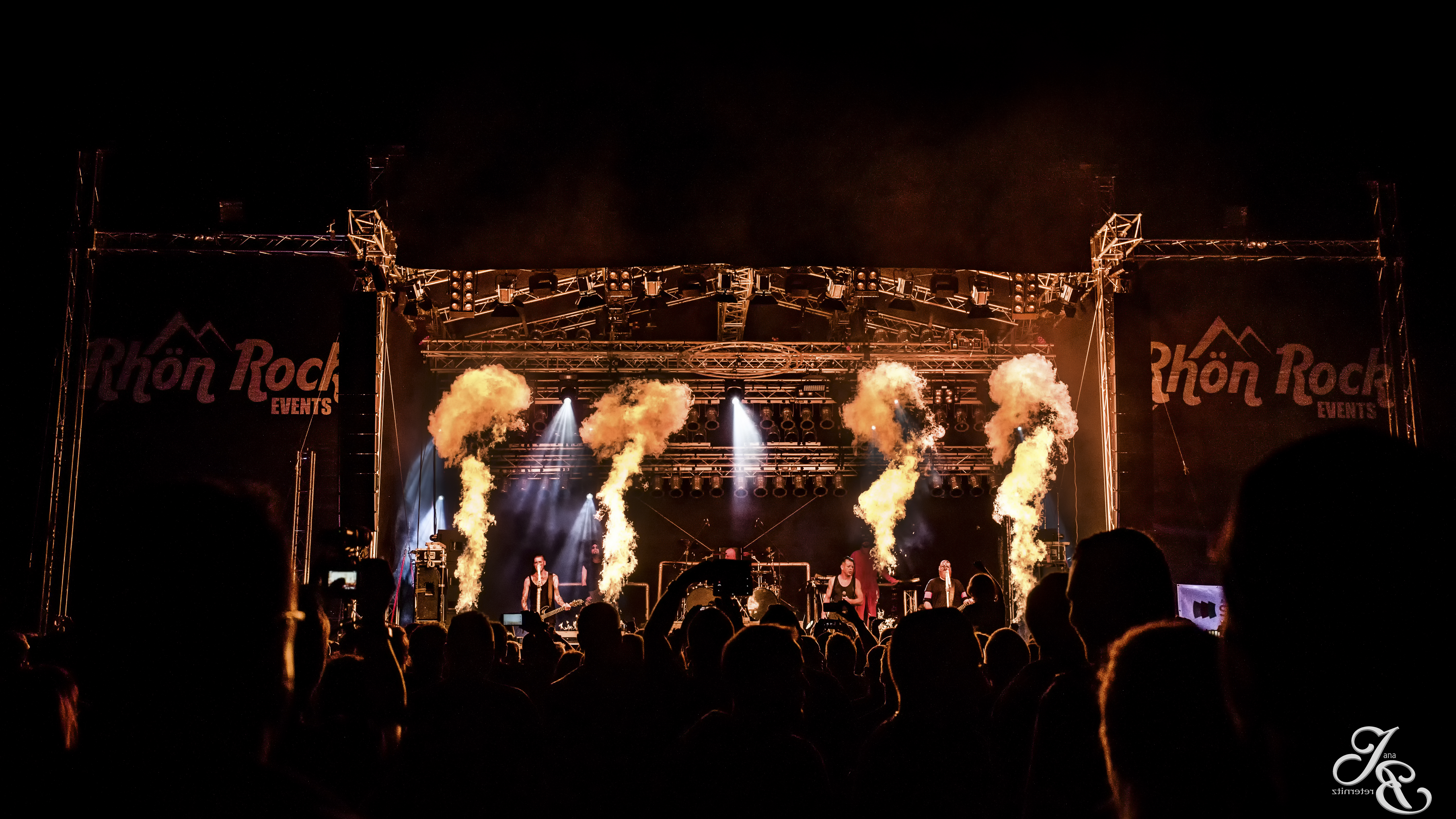 Nach dem überwältigenden Erfolg des Festivals 2018 schlägt die Rhön wieder zu.                                                                                                                                                                                                   Vom 15.-18.08.2019 kommt wieder Leben in das kleine Dörfchen Oberfeld bei Hünfeld. Die wachsenden Gästezahlen geben allen Begeisterten Recht.                                            Das Rhön Rock Open Air 2019 ist auf dem Weg, eine erstklassige Adresse für alle Rockfans zu werden. Mit dem Anspruch ein friedliches und familiäres Festival zu sein, dass nicht nur zum "Abfeiern" einlädt, gibt es auf der imposanten Bühne stetig Vollgas. Mit einem Lineup, was jedem Freund harter Gitarrenklänge das Herz höher schlagen läßt, wartet das diesjährige RROA mit Bands der Extraklasse auf.
AXXIS, The Unity, Thundermother, Freedom Call, Serious Black, Fake, Crown of Glory, Magical Heart, Thornbridge, Crossplane, Motörhaze und Junkyard Jesus sind die bislang bestätigten Bands des Festivals. Die zunehmende Beliebtheit des Campgrounds bietet auf dem 30.000 qm großen Gelände im Grünen reichlich Platz für Zelte, Wohnwagen und Wohnmobile, direkt an der Festivalwiese.
Der Donnerstag startet mit einer zünftigen Warm up Party. Neben der abendlichen After Show Party, gibt es einen Frühstücksservice und jede Menge Abwechslung auf dem Gelände. Sonntagmorgen Frühschoppen, Frühstück und traditionelle Live Musik lassen das Festival über den Mittag ausklingen.