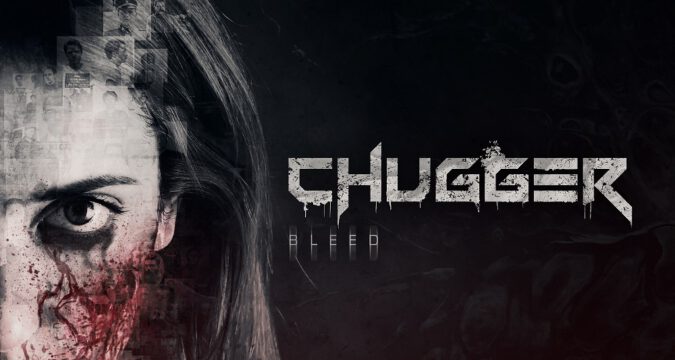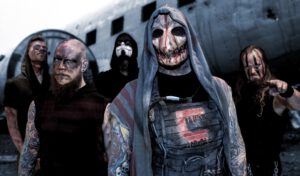 Am schlimmsten. Zeitliche Koordinierung. Je. Nach Wacken machten wir uns daran, das beste verdammte Album zu machen, das wir konnten. Etwas, das den gleichen Standard wie Chugger live hielt. Also haben wir lange Zeit damit verbracht, es zu schreiben und zu perfektionieren, und schließlich wollten wir es veröffentlichen und wieder auf die Straße gehen! Im April. 2020.
Jetzt, da sich die Dinge langsam wieder normalisieren, entfachen wir das Feuer neu, indem wir zwei Live-Favoriten zurückbringen. Songs, die den Saal immer wieder in Raserei bringen, und Songs, die deutlich zeigen, wie sehr wir in diesen 10 Jahren gewachsen sind. Der erste dieser beiden neu interpretierten Tracks, der veröffentlicht wird, ist BLEED.
BLEED war der erste Song, den Robert für Chugger geschrieben hat, waaaay zurück. Wir haben sogar ein Musikvideo zur Demo veröffentlicht, das 10 Jahre später von Youtube wegen "Förderung gewalttätiger krimineller Organisationen" entfernt wurde. Oh, die Kämpfe der modernen Death Metal-Band… Halten Sie am 17. Dezember Augen und Ohren offen!
"Bleed (Reborn)" Teaser Video
Chugger – "Bleed (Reborn)" Teaser – YouTube
CHUGGER ist eine fünfteilige Todesmaschine aus Göteborg, Schweden. Klanglich gehen sie die messerscharfe Grenze zwischen Groove Metal und Death Metal, navigieren und wählen gekonnt zwischen den beiden. Wie ein Bastardkind von Lamb of God und Machine Head, verschmolzen mit einer gesunden Portion Old-School-At The Gates, beweist dieses Groove-Death-Metal-Monster, dass die goldenen Tage des Göteborger Metals noch lange nicht vorbei sind.
Optisch taucht die Band ihre blutbefleckten Fäuste in Eimer voller Rammstein, Slipknot und den Horrorfilmen, die wir alle so gerne hassen. Auf der Bühne CHUGGER ist eine gut geölte Maschine, die auf Top-Bühnen auf mehreren Kontinenten der Welt intensive Performances abgeliefert hat, sogar vom Gründervater des Wacken Open Air selbst gelobt.
Wenn Sie die Gelegenheit haben, sie live zu sehen, dann schnallen Sie sich an, Junge. Du bekommst eine Belohnung! "Jeder Track zeigt wirklich, wozu Chugger wirklich fähig ist, nachdem er jahrelang sein Handwerk so perfektioniert hat, dass es sich extrem tödlich anfühlt." "Chugger ist Teil einer großartigen Gruppe zeitgenössischer Bands, die Schweden an der Spitze des modernen Metals hält." "Passt zu Leuten wie Lamb of God, In Flames und Arch Enemy"
Line-Up:
David Dahl – Lead vocals
Robert Bjärmyr – Lead Guitars / Backup Vocals
Robin Lagerborg – Rhythm Guitars
Eric Skjuttorp – Drums
Lars Skjuttorp – Bass / Backup Vocals