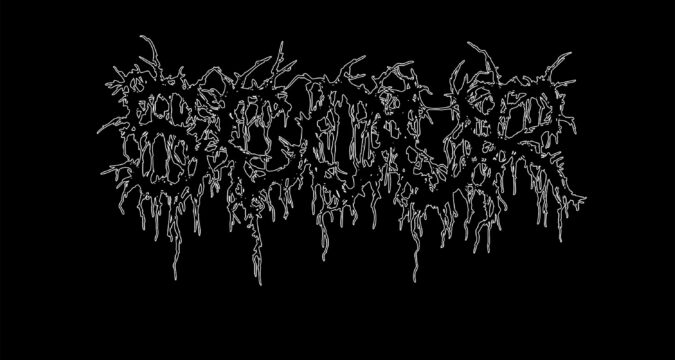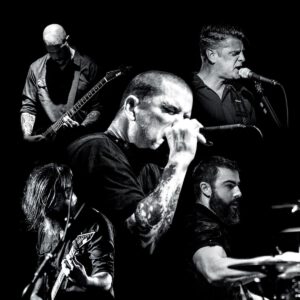 Die Extrem Metaljünger von SCOUR veröffentlichen heute ihre neue Single "Propaganda". Der bösartige Track kommt als Vorbote der sehnlich erwarteten EP der Band, The Black EP, welche am Black Friday, am 27. November, veröffentlicht wird.
SCOUR – bestehend aus Philip H. Anselmo (Pantera, Down, En Minor, et al), John Jarvis (Agoraphobic Nosebleed), Derek Engemann (Philip H. Anselmo & The Illegals), Mark Kloeppel (Misery Index), und Adam Jarvis (Pig Destroyer, Lock Up) — debütierten mit ihrer unzähmbaren ersten Single "Dispatched". The Grey EP, veröffentlicht via Anselmos eigenem Label, Housecore Records, erschien 2016, gefolgt von der The Red EP 2017. Schneller, präziser und mutiger als je zuvor, ist The Black in diesem Jahr das Finale der EP Trilogie und unbestreitbar der mutigste Release der Band bisher.
Anselmo zum neusten Track: "Wir stehen alle Zeit unseres Lebens unter dem Einfluss von Propaganda. Der moderne Tag ist dabei nicht anders und dieser Song liefert die Argumente. Wenn ich einen Song wie '5 Minutes Alone' nehmen und mit Snippets von Steve Martin und Cheech & Chong unterlegte, würde das so viel Sinn machen, wie das SCOUR 'Propaganga' Video. Ihr könnt einige Legenden wie Boris Karloff und Vincent Price und noch weitere Momente aus klassischen Horrorfilmen darin finden."
Engemann dazu, "Unsere zweite Auskopplung der Black EP, 'Propaganda' liefert einen erbarmungslosen Schlag der Sinne."
Schaut euch"Propaganda" hier an: https://youtu.be/6w_Z9CZGEuc
Schaut euch "Doom" hier an: https://youtu.be/yfHbOSBWAeA
Schaut euch den offiziellen Trailer zu "Propaganda" hier an: https://youtu.be/wwArmamBvZg
The Black wurde von Ryan Vincent in den Apollo Audio Alternative gemastert und gemixt, die Vocals und Drums von Stephen "Big Fella" Berrigan (Down, Philip H. Anselmo & The Illegals, Eyehategod) aufgenommen. Auf der EP gastieren  Erik Rutan und Hate Eternal, Pat O'Brien und Cannibal Corpse, sowie Jason Momoa (Dune, Game Of Thrones, Aquaman, et al).
SCOURs The Black EP erscheint auf CD, LP, Kassette und digital über Nuclear Blast und Housecore Records (nur Nordamerika). Hier könnt ihr die EP vorbestellen:  http://nblast.de/Scour-Black
SCOUR leiten ihren Klang aus einem beabsichtigt minimalistischen Anspruch ab. Ihren Fokus auf ein zusammenhängendes Songwriting und direkte Kompositionsideen legend, sich in erbarmungslosen Drumsounds enfaltend, schäumt die Band vor schaurigen und unheilvollen Hooks über, düsteren und makabren Gesängen, fetten Drums und Kettensägenriffs, die direkt zum Punkt kommen. Ihren Einfluss aus allen extremen Einheiten ziehend, zollen SCOUR auch weiterhin einigen prominenten Künstlern aus dem Metal Tribut, wie auch 2019 auf ihrem Cover von Bathory's "Massacre" zu hören ist.
In ihrer kurzen Bandgeschichte konnte die Band bereits auf zahlreichen großen Festivals auf der Bühne stehen, sowohl im Metal- als auch Mainstream-Bereich, wie Roskilde, Hellfest, Tecate Metal Festival, Maryland Deathfest, und viele mehr. Und wie das Line-Up schon erahnen lässt, sind SCOUR eine buchstäbliche Naturgewalt, sowohl auf der Bühne als auch im Studio.
SCOUR:
Philip H. Anselmo – Gesang
Derek Engemann – Gitarre, Backingvocals
John Jarvis – Bass, Backingvocals
Mark Kloeppel – Gitarre, Backingvocals
Adam Jarvis – Schlagzeug