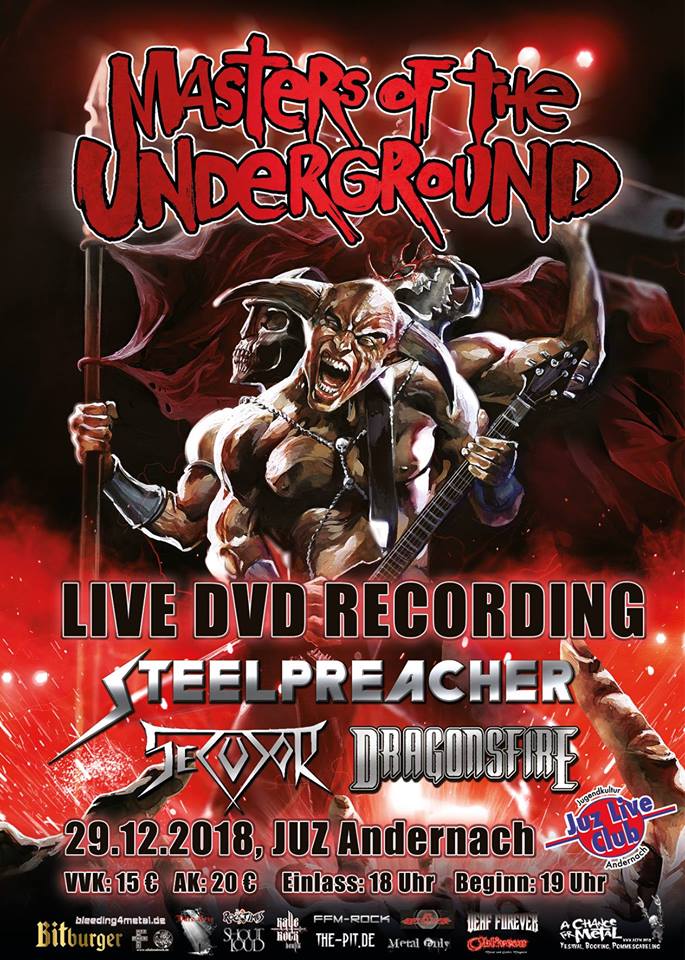 Das Format "Masters Of The Underground" (kurz "MOTU") ist im Programm des JUZ Live Clubs mittlerweile eine feste Größe und lockt mehrmals im Jahr zahlreiche Metalheads nach Andernach, die sich Bands ansehen wollen, die zwar weniger bekannt aber keinesfalls weniger talentiert sind als die üblichen Headliner. Den vorläufigen MOTU-Höhepunkt wird am Samstag, den 29.12.18, die Aufnahme einer Live-DVD markieren, wie sie die Metal Metropole Mittelrhein noch nicht erlebt hat. Mit einem Bombensound und einer stellaren Lichtshow werden sich drei ganz spezielle Metal-Kapellen ihrem Heimpublikum präsentieren und jeweils ein volles Set abliefern: STEELPREACHER, DRAGONSFIRE und SECUTOR!!!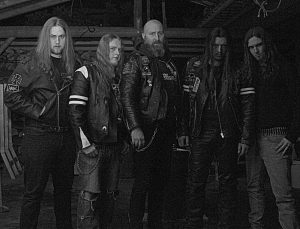 Die Thrasher von SECUTOR haben sich innerhalb von nur fünf Jahren seit ihrer Gründung in die Herzen der Mittelrhein-Metaller gespielt. Mit nur einem Demo und einem Album im Gepäck haben die Koblenzer bereits mehr Shows abgerissen als so mancher lokale Rock Dino. Und so wird es auch diesmal heißen: "Raise your fuckin` tankards"!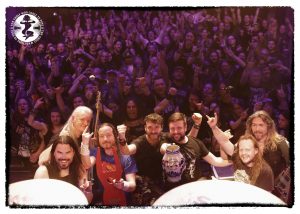 Die Hessen DRAGONSFIRE dürften sich im Koblenzer Sandwich zwischen SECUTOR und STEELPREACHER gut aufgehoben fühlen, sind sie doch im Rahmen des "A Chance For Metal"-Festivals schon einige Male am Mittelrhein aufgetreten. Nicht nur, um mit ihrem Äpplewoi anzustoßen, sondern um ihren im Drachenfeuer geschmiedeten Stahl ins Andernacher Metalvolk zu speien. Keine Angst, etwaige Verbrennungen werden mit Strömen von Äppler aus riesigen Bembeln gekühlt!
STEELPREACHER gründete sich bereits Anfang des Jahrtausends und ist damit die dienstälteste Band im Billing. Der Stahlpriester kann also auf ganze fünf Evangelien sprich Alben zurückgreifen, um uns zum Ende des Jahres so richtig die Messe zu lesen. Ihr 2008er Eisen "Drinking With The Devil" wurde erst kürzlich bei ACFM-Records wiederveröffentlicht und könnte das Motto für diesen denkwürdigen Abend kaum treffender auf den Punkt bringen: Weihnachten ist rum, Silvester steht vor der Tür, lasst uns die Metal Party des Jahres feiern!
Also kommet in Scharen, um bei diesem historischen Ereignis dabei zu sein! Verbreitet die Veranstaltung bitte auf all euren Kanälen. Ladet eure Freunde ein und sagt ihnen, sie sollen auch ihre Freunde einladen. Einlass ist bereits um 18:00 Uhr und los geht`s um 19:00 Uhr. Tickets kosten im Vorverkauf 15 € und 20 € an der Abendkasse. Weitere Details sind dem beigefügten Flyer zu entnehmen.