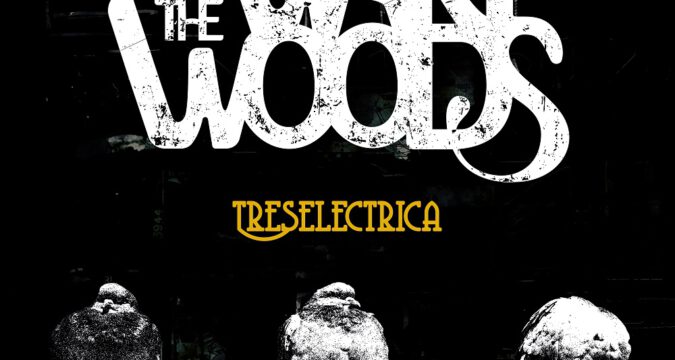 Ein moderner Heavy Blues Stomp, der sich – angetrieben von düsteren Fuzz-Gitarren –  als mitreißende und spannungsgeladene Kampfansage unbeugsam nach vorne schiebt. "Take the street, burn the banks, take the cash and give it back" – "Paycheck"!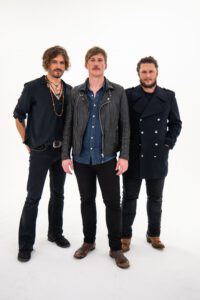 Die Berliner Band The Wake Woods zeigt klar ihre Affinität für modernen Heavy Garage Blues im Stil von Jack White, The Dead Weather, Reignwolf oder Rival Sons. Mit Unterstützung der Background Vocals von Lisa Lystam (SWE) und Katrin Sperling (GER) veröffentlichen The Wake Woods den ersten Vorboten ihres neuen Albums "Treselectrica", das am 21.01.2022 veröffentlicht wird.
Video Premiere "Paycheck": https://youtu.be/ZIKCzKjBNHI
Single "Paycheck" hier erhältlich: https://orcd.co/tww_paycheck
2015 veröffentlichten The Wake Woods ihr gefeiertes Debüt "Get Outta My Way", es folgten prompt 12 Wochen TOP 25 Rock-DJ-Charts, Support Shows für Deep Purple und Status Quo sowie ein fulminantes Konzert beim 40-jährigen Jubiläum des WDR Rockpalast! Seitdem ist um die Berliner einiges passiert: unzählige Clubshows, ein zweites Album, Besetzungswechsel 2019, weitere Touren u.a. mit Birth Of Joy aus den Niederlanden oder den österreichischen The Weight, Deichbrandfestival 2019, schließlich dann der pandemiebedingte Full Stop – "Denkste", wie es in Berlin so schön heißt.
Mitnichten hat sich die die Band um das Brüderpaar Ingo und Helge Siara von der notwendigen Zwangspause beeindrucken lassen, ganz im Gegenteil. Mit Neuzugang Sebastian Kuhlmey an den Drums investierte man als frisch gebackenes Trio im Corona Sommer 2020 alle finanziellen Reserven im Hamburger Cloud Hill Studio für die EP "Remedies", um anschließend sofort mit dem Songwriting für das neue Album "Treselectrica" zu beginnen.
Scheinbar locker aus dem Handgelenk schütteln The Wake Woods mit "Treselectrica" nun einen Bretterknaller aus stampfendem Heavy Blues, Indie und Alternative Rock. Angetrieben von jeder Menge Fuzz-Gitarre schiebt das Trio darauf eine Soundwand vor sich her, die dem einstigen Quartett ein neues und sagenhaft dickes Fundament liefert. Drei. Elektrisch. Aber sowas von. Fans von Band Of Skulls, The Dead Weather oder den Rival Sons können sich freuen. Die Berliner zeigen sich mit "Treselectrica" angriffslustiger und experimentierfreudiger denn je, stellen jedoch einmal mehr auch ihr Können in Sachen Songwriting unter Beweis.