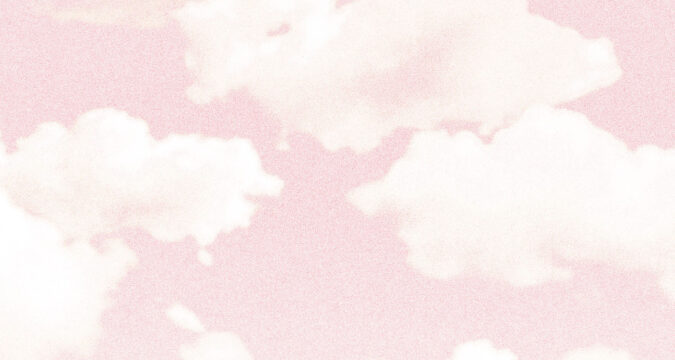 TURNSTILE haben "FLY AGAIN" geteilt, die letzte Vorab-Single, die von ihrem mit Spannung erwarteten kommenden Album GLOW ON veröffentlicht wird, das am 27. August auf Roadrunner Records veröffentlicht wird (Albumcover / Tracklist unten). "FLY AGAIN" ist ab sofort auf allen Streaming-Plattformen verfügbar. Aufgenommen mit Produzent Mike Elizondo und co-produziert von Yates, folgt GLOW ON dem Album TIME & SPACE von TURNSTILE aus dem Jahr 2018, mit dem die Baltimore-Band neue Wege für Hardcore beschritt, stilistische Grenzen ausdehnte und neue Möglichkeiten feierte.
Mit GLOW ON wird diese utopische Vision vollständig verwirklicht; 15 Tracks ohne Grenzen, Grenzen oder Einstiegshürden, nur reichlich Fantasie, Herz und Grooves aus allen Ecken des musikalischen Spektrums. GLOW ON enthält die Singles "HOLIDAY", "MYSTERY", "NO SURPRISE" und "T.L.C. (TURNSTILE LOVE CONNECTION) aus TURNSTILEs neuer TURNSTILE LOVE CONNECTION EP und begleitendem Kurzfilm. GLOW ON enthält außerdem Gastbeiträge von Blood Orange auf "ALIEN LOVE CALL", "LONELY DEZIRES" mit zusätzlichen Gesangsbeiträgen auf "ENDLESS".
Im Gespräch mit The Recording Academy-Sänger Brendan Yates über GLOW ON bestätigte er: "Das Ziel war es, diesen Songs so viel Fantasie wie möglich einzuhauchen." "TURNSTILE hat die Fähigkeit, selbst den poptimistischsten Hörer mit spektakulären Hooks zu locken", bestätigte NPR in Bezug auf die Single "HOLIDAY" der Band, während The FADER den Track zu einem der 20 besten Rocksongs im Moment kürte, und Pitchfork fügte ihn ihrer Wochenzeitung hinzu Pitchfork Wählt eine Wiedergabeliste aus. Die New York Times applaudierte "ALIEN LOVE CALL" (feat. Blood Orange) als "Shoegaze-Space-Soul-Kollaboration" und PASTE bestätigte, dass "die Band von 'explosiv' zu 'verträumt' herunterschalten kann, ohne einen Beat zu verpassen."
Der Rolling Stone lobte den Album-Opener "MYSTERY" für seine "geradlinige Flut von tuckernden Powerchords, Rock-Drums in Stadiongröße und sengenden Gitarrensoli", und Stereogum erklärte: "Wenn du groß raus willst, kannst du genauso gut gehen gigantisch und mit 'MYSTERY' klingen TURNSTILE, als würden sie gleich riesig." TURNSTILE bringen übermenschliche Energie auf die Bühne und werden diesen Sommer eine Reihe ausverkaufter Headline-Shows aufführen, die am 22. August im Irving Plaza in New York City beginnen und mit einem Auftritt am 12. TN. Später in diesem Herbst werden sie für eine Reihe von Festivalauftritten eingestellt, darunter Dover, Delaware's Firefly Music Festival (9/23), Louisville, Kentucky's Louder Than Life (9/24), Indianola, Iowa's Knotfest (9/25), gefolgt von Auftritte im nächsten Jahr beim spanischen Primavera Sound am 5.6., beim französischen Hellfest am 23.06. und beim britischen Outbreak Festival am 24.06. Die vollständigen Tourdaten finden Sie HIER.
Immer mehr Anziehungskraft als Nachfrage, mehr Befreiung als Begrenzung, haben TURNSTILE 2018 mit TIME & SPACE ihre Hand angelegt. Aufgenommen mit dem Produzenten Will Yip, markierten TIME & SPACE Turnstiles Roadrunner Records-Debüt und sahen, wie die Band mit enormem Herz die überdimensionalsten Tropen des Hardcore explodierte. Das Album wurde von The New Yorker, The New York Times, Rolling Stone, NPR Billboard und anderen als "Best of 2018" ausgezeichnet.
Um uns daran zu erinnern, dass alle Musik Tanzmusik ist, haben sich TURNSTILE 2020 mit dem australischen Produzenten Mall Grab zusammengetan, um SHARE A VIEW zu veröffentlichen, eine gemeinsame EP mit drei neu interpretierten TIME & SPACE-Tracks – "Generator", "Real Thing" und "I Don' Ich will nicht blind sein." Bestehend aus Brendan Yates (Gesang), Franz Lyons (Bass/Gesang), Brady Ebert (Gitarren), Pat McCrory (Gitarren) und Daniel Fang (Schlagzeug), ist TURNSTILEs Marke des jugendlichen, jugendgetriebenen Hardcore-Punks fest entschlossen Barrieren abbauen, klanglich und ideologisch.
1. MYSTERY
2. BLACKOUT
3. DON'T PLAY
4. UNDERWATER BOI
5. HOLIDAY
6. HUMANOID / SHAKE IT UP
7. ENDLESS
8. FLY AGAIN
9. ALIEN LOVE CALL (FEAT. BLOOD ORANGE)
10. WILD WRLD
11. DANCE-OFF
12. NEW HEART DESIGN
13. T.L.C. (TURNSTILE LOVE CONNECTION)
14. NO SURPRISE
15. LONELY DEZIRES (FEAT. BLOOD ORANGE)