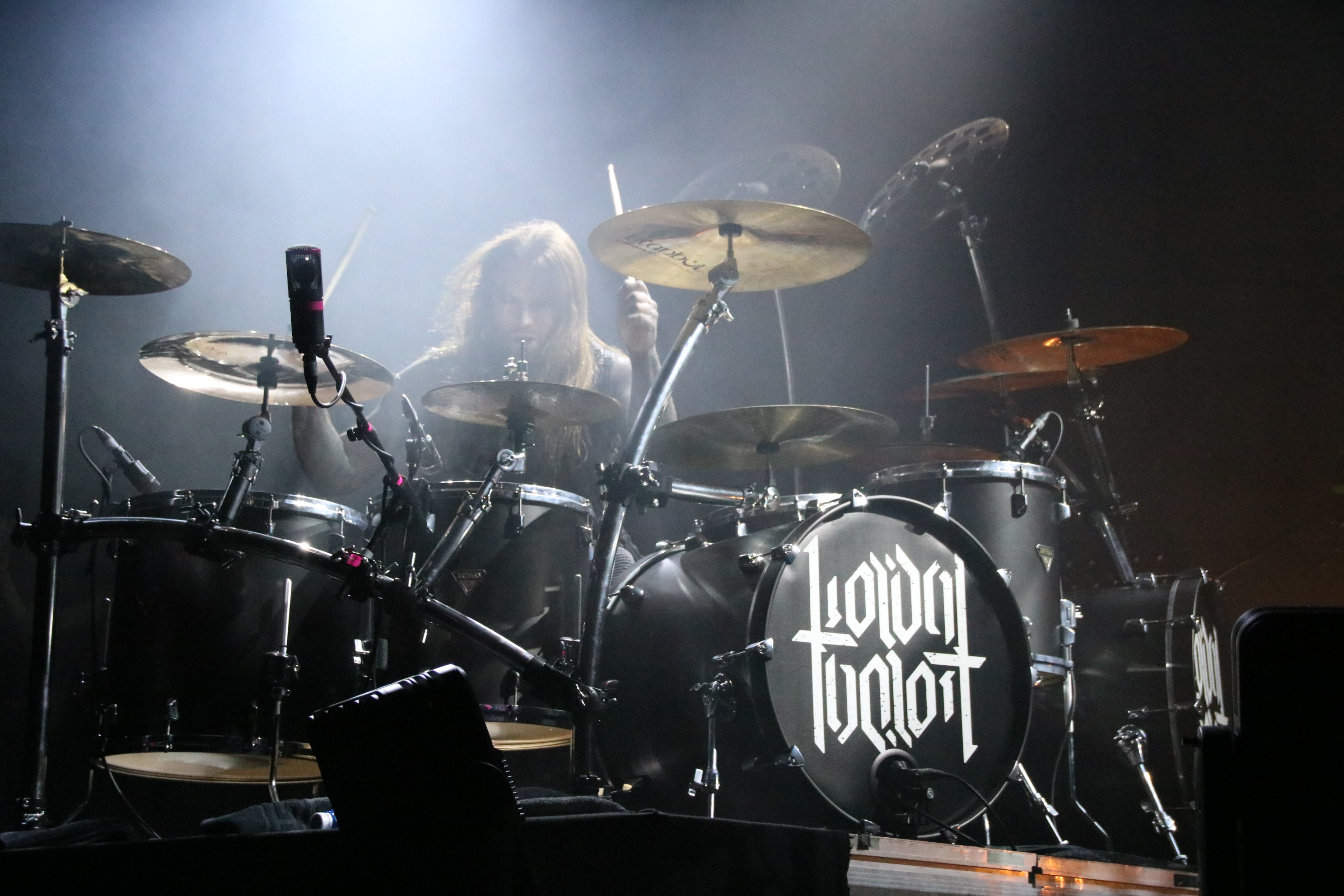 Tour Auftakt Lord of the Lost Batschkapp Frankfurt
Zwei Jahre nach ihrem ersten Top-10-Erfolg in den deutschen Albumcharts, mit ihrem Album Empyrean und der restlos ausverkauften Ensemble-Tour 2017 sind LORD OF THE LOST mit neuem Album THORNSTAR zurück – lauter, intensiver und vielschichtiger als je zuvor. Die THORNSTAR TOUR 2018 führt LORD OF THE LOST neben Deutschland und der Schweiz zum ersten Mal als Headliner auch nach Spanien, Frankreich und Großbritannien. Es wird laut, unnachgiebig und wie immer ein Feuerwerk der Spielfreude – nicht umsonst haben sich LORD OF THE LOST das Ansehen als eine der beliebtesten Live-Bands der Szene erspielt! So war es dann Zeit für den Tour Auftakt in der Batschkapp in Frankfurt. Als Support haben LORD OF THE LOST auf der Tour SCARLET DORN dabei.
Um 20:00 Uhr kam Frontmann Chris Harms von LORD OF THE LOST auf die Bühne und es war totenstille in der Batschkapp. Chris gab zu das er doch ein wenig nervös sei aber ja noch etwas Zeit habe sich ein zu grooven. Er bedankte sich bei den Fans schon mal im Vorfeld und teilte Ihnen mit dass auf Entscheidung und Wunsch der Fans SCARLET DORN mal wieder mit ihnen auf Tour gehen.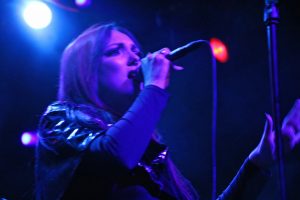 Er wünschte viel Spaß und ging von der Bühne. Nun kamen Sie also auf die Bühne SCARLET DORN. SCARLET DORN die alternative/Indie Pop Rock spielen kamen mit Ihrem Debütalbum "Lack of Light" im Gepäck auf die Bühne. Frontfrau Scarlet Dorn strahlte dabei eine ruhe und Freude aus, die direkt auf die Fans übersprangen. Gleich zu Beginn gab es den Song "Hold on to me" mit dem sich SCARLET DORN gleich noch mehr Sicherheit und Ruhe gaben. Der Sound war echt gut an diesem Abend nur leider war es aus Fotografen Sicht her zu dunkel. Mit den Songs "Heavy beauty", "Dream on " oder "Rain" gaben SCARLET DORN eine gute Show zum Besten welche die Fans auch mit ordentlich Applaus quittierten.
Bildergalerie Scarlet Dorn http://rock-konzert-magazin.com/konzertfotos-2018/scarlet-dorn/
Setliste:
1.       Hold on to me
2.       Heavy Beauty
3.       I´m Armageddon
4.       Dream on
5.       Hell hath no Fury
6.       Snow Black
7.       I don´t know
8.       Rain
9.       Cinderella
Nun war es an der Zeit für LORD OF THE LOST, die nach einer kurzen Umbaupause auf die Bühne kamen. Die Stimmung in der Batschkapp stieg mächtig an und vor allem die weiblichen Fans schrien was das Zeug hielt. Es gab auf der Setliste immer kleine Pakete von 3-5 Songs die durchgespielt wurden und dazwischen sprach Chris immer wieder mal das ein oder andere zu den Fans. Nach dem ersten Paket bedankte sich Chris bei den Fans für den bis dahin gelungenen Tour Auftakt und hofft das der Rest des Abends genauso geil wird. Bevor der Song "Prison" gespielt wurde wollte Chris seine Gitarre abgeben, obwohl er eigentlich darauf spielen sollte. "Es steht drauf das ich spielen soll, aber ich will nicht.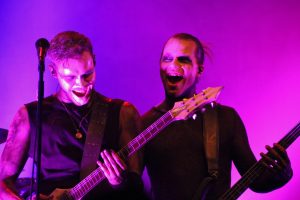 Wer kann der kann" war die Aussage von Chris, die bei den Fans für ein wenig Erheiterung sorgte. Mit einer guten Mischung aus härte, Drums und Riffs servierten LORD OF THE LOST den Fans einen Song nach dem anderen. Die feierten den Tour Auftakt wie eine große Party. "Under the Sun", "Haythor" oder "Drag me to Hell" trugen zu einem großen Abend bei. Andächtig wurde es als Chris die Ballade "Cut me out" sang. Leider traf er dabei nicht immer die Töne aber das störte an diesem Abend niemanden. Die Cover Version von Lady Gaga´s "Bad Romance" muss ich allerdings sagen ging gar nicht. Hier war es doch des Öfteren schief, krumm und puckelig also gar nicht so wie man es kennt und das sollten Sie besser weglassen. Trotz allem konnte man von einem gelungenen Tour Auftakt sprechen und wünscht LORD OF THE LOST und SCARLET DORN für die weiteren Termine viel Spaß und jeweils eine volle Hütte.
Bildergalerie Lord of the Lost: http://rock-konzert-magazin.com/konzertfotos-2018/lord-of-the-lost/
Setliste:
1.       Intro "on this Rock"
2.       On this Rock i will built my Church
3.       Loreley
4.       Morgana
5.       Full Metal whore
6.       Sex on Legs
7.       Naxxar
8.       Black Halo
9.       Drag me to Hell
10.    Prison
11.    Under the Sun
12.    Haythor
13.    Ruins
14.    Dry the Rain
15.    Six Feet Underground
16.    Cut me Out
17.    Go to Hell
18.    Bad Romance
19.    Blood for Blood
20.    Doomsday Disco
21.    Die Tomorrow
22.    La Bomba
23.    Forevermore
24.    Lighthouse