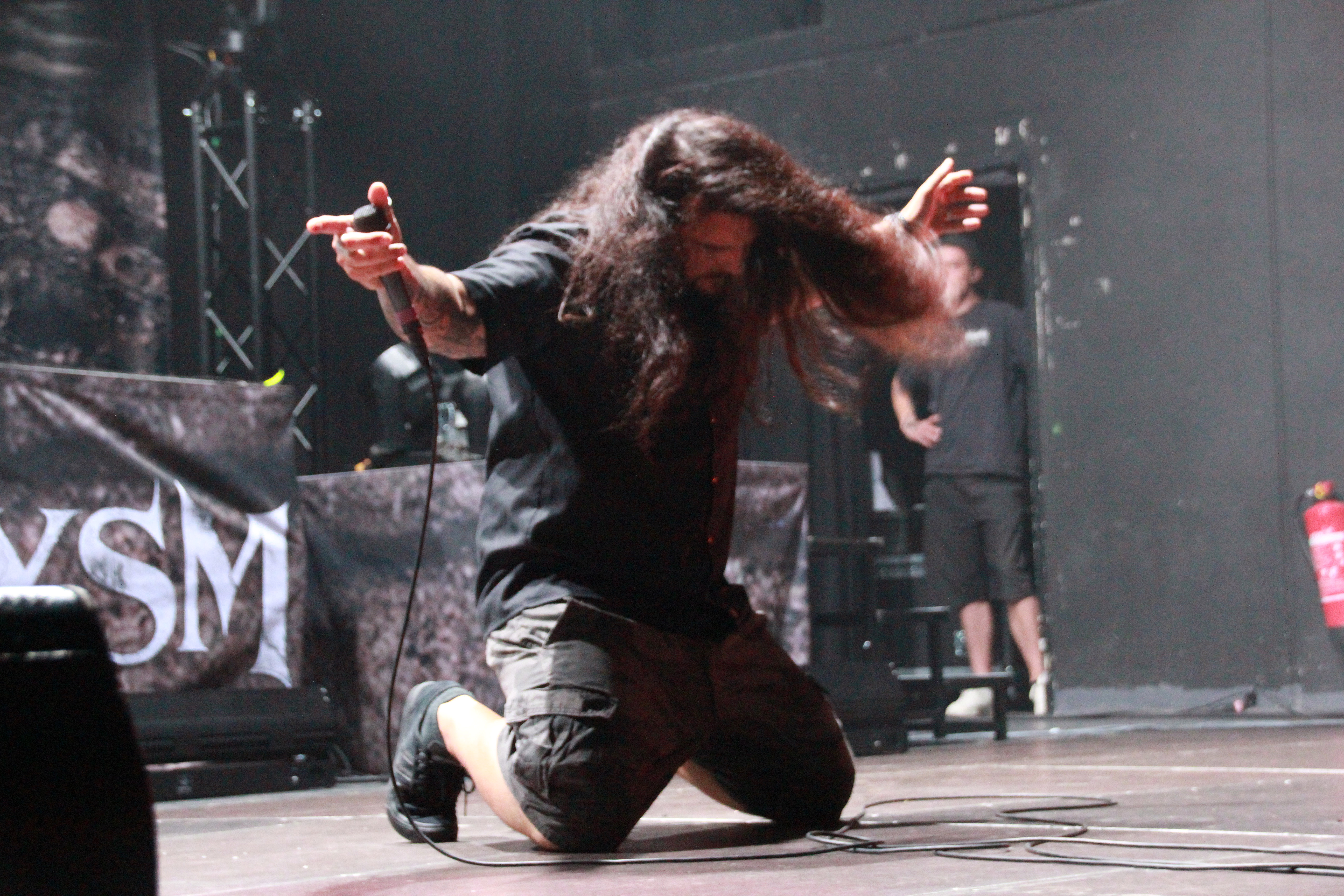 Kataklysm im Schlachthof Wiesbaden
"Death….Is just The Beginning" unter diesem Motto machen sich drei Bands aus der Riege des Melodic Death Metal auf den Weg um den Fans ihre Musik Nähe zu bringen. Hierbei handelt es sich um keine geringeren als THE SPIRIT, HYPOCRISY und KATAKLYSM. Nun ist es also an der Zeit um im Schlachthof halt zu machen.
Mit THE SPIRIT fängt der Abend an. THE SPIRIT die erst dieses Jahr bei Nuclear Blast unterschrieben haben kommen mit ihrer im letzten Jahr herausgebrachten und in Eigenregie hergestelltem Album "Sounds from the Vortex" nach Wiesbaden. Düster, heftig und gewaltig knallt es aus den Boxen,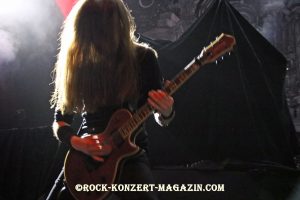 denn die Riffs und die Drums die THE SPIRIT servieren sind stark. Was ein wenig sehr schade ist das zu diesem Zeitpunkt nur knapp 200 Fans in der Halle des Schlachthofes sind. Im dunklem Licht getaucht knallen THE SPIRIT den Fans ihre Songs auf Hirn und so mancher lässt hier schon die Nackenmuskulatur auf Anspannung mitmachen.
Bilder von The Spirit hier: http://rock-konzert-magazin.com/konzertfotos-2018/the-spirit/
Nach 30 Minuten ist für THE SPIRIT Schluss denn die "Death…Is just the Beginning" Tour ist als Double Headliner Tour angekündigt d. h. HYPOCRISY und KATAKLYSM spielen etwas länger.
Nach der Pause kamen Sie dann HYPOCRISY. Die Band hat schon seit längerer Zeit nichts mehr von sich hören und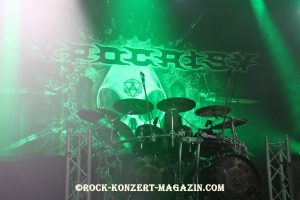 sehen lassen von daher war man erstaunt als es hieß die gehen auf Tour mit KATAKLYSM. Hat es Ihnen was ausgemacht, die längere Pause? Peter Tätgen kam auf die Bühne und die Fans waren sofort begeistert obwohl er bisher noch nichts gemacht hat. Der Opener "Fractured Millenium" brachte dann gleich mal noch mehr Stimmung in die Halle, die mittlerweile auch besser gefüllt war. Ohne große Worte knallten HYPOCRISY den Fans einen Song nach dem anderen um die Ihren und so entstand auch der ein oder andere Circle Pit. Knallharte Riffs, durchdringende Drums und eine growle Stimme von Peter Tätgen die die Fans immer mehr in Ektase brachten. Nach guten 60 Minuten gingen HYPOCRISY von der Bühne und hinterließen eine johlende Menge.
Bilder von Hypocrisy hier: http://rock-konzert-magazin.com/konzertfotos-2018/hypocrisy/
Setliste:
1. Fractured Millenium
2. Valley of The Damned
3. End of Disclosure
4. Adjusting the Sun
5. Eraser
6. Pleasure/Medley
7. Fire in the Sky
8. Killing Art
9. Warpath
10. Final Chapter
11. Roswell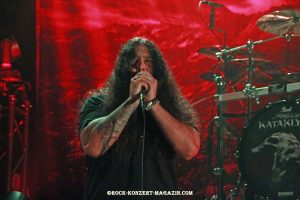 KATAKLYSM die nun als "Headliner" auf die Bühne kamen mussten schon etwas kämpfen um die Stimmung wieder nach oben zubringen. Gleich mit dem Opener "Narcissist" hatten KATAKLYSM die Fans eingefangen und so konnten Sie Ihnen zum Tourstart auch gleich den ein oder anderen Song aufs Hirn drücken. "Fire", "Guillotine" oder "Outsider" halfen dabei die Stimmung hoch zu halten. Zwischen durch fragte Sänger Sylvain Hode die Fans mal ob Sie müde sind, was sie strikt verneinten. Wenn dem so sei sollten sie am nächsten Tag frei machen, er macht es so und die Fans in Stuttgart sollen nicht sauer sein. Ein kleines Geburtstags Ständchen gab es auch noch, den Gitarrist Jean-François "JF" Dagenaise hatte heute Geburtstag. Kurzes Ständchen dann ging es unermüdlich weiter und so gingen KATAKLYSM nach guten 75 Minuten von der Bühne und hatten zum Tourauftakt alles gegeben und so verabschiedeten sie sich artig von ihren Fans und hinterließen glückliche Gesichter.
Bilder von Kataklysm hier: http://rock-konzert-magazin.com/konzertfotos-2018/kataklysm/
Setliste:
1. Narcissist
2. The Black Sheep
3. Fire
4. Thy Serpents Tongue
5. 10 Seconds from the End
6. Guillotine
7. As I Slither
8. Crippled and Broken
9. Outsider
10. Manipulator of Souls
11. In Shadows & Dust
12. … and zehn i saw Blood
13. Like Animals
14. Iron Will
15. Blood in Heaven