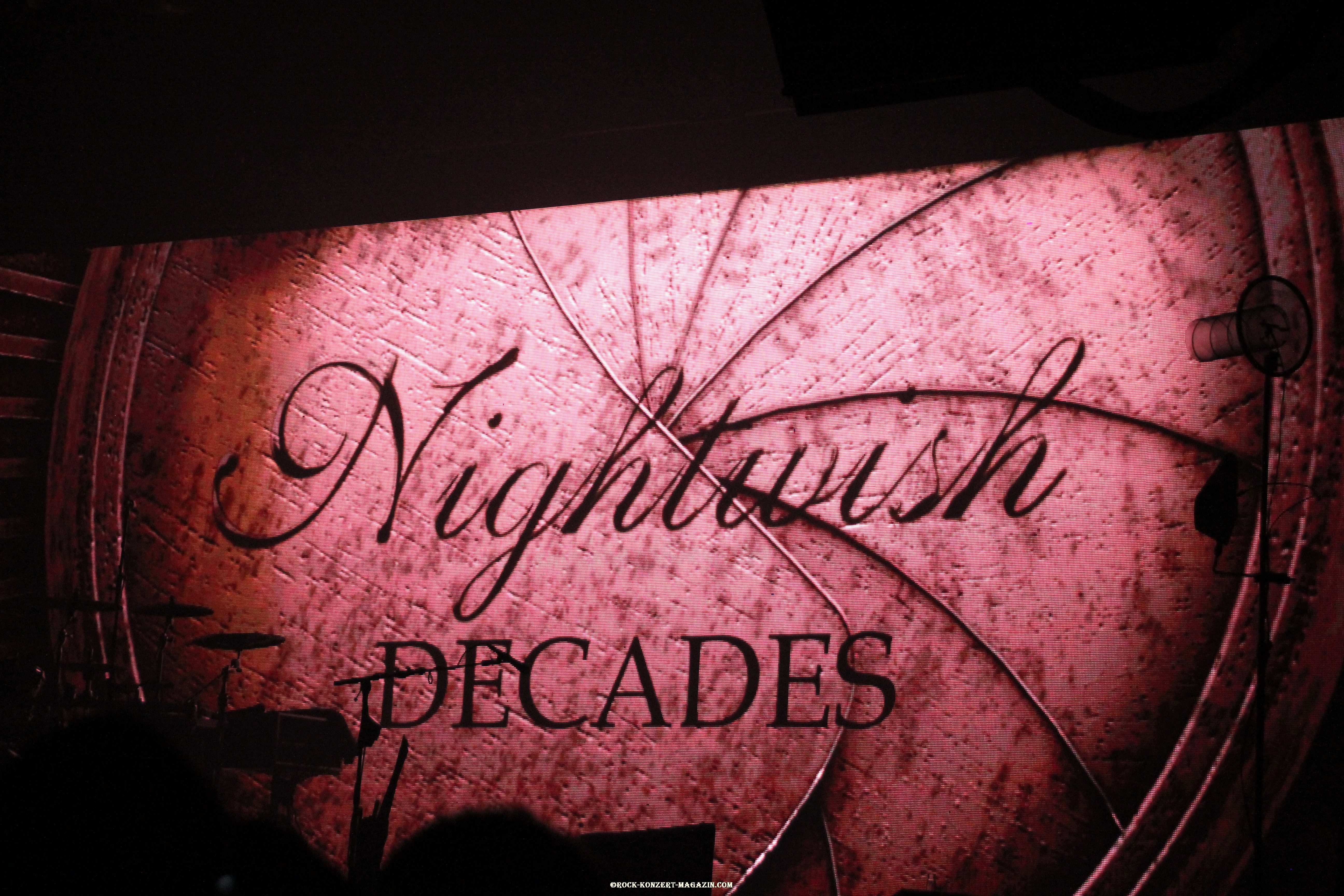 Tuomas Holopainens Demo mit drei Songs hat 1996 zu seinem ersten Plattenvertrag mit seiner brandneuen Band Nightwish geführt. Heute, 20 Jahren später, mit mehr als 2.000 Konzerten und über 8 Millionen verkauften Alben, ist Nightwish die größte europäische female-fronted Metal-Band. Im November sind sie für 18 Konzerte in Europa unterwegs und machten Station in Saarbrücken in der Saarlandhalle. Als Support haben sie BEAST IN. BLACK dabei.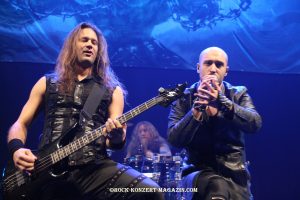 19:40 Uhr das Licht geht aus und BEAST IN BLACK kommen auf die Bühne um gleich mit ihrem Opener "Beast in Black" bei den Fans für Stimmung zu sorgen. BEAST IN BLACK ist den Genres Heavy Metal und Power Metal zuzuordnen. In ihren Songs widmet sich die Band den Themen Leben, Liebe und der Gestalt des Berserkers. Auf der Bühne versprühen Sänger Yannis Papadopoulos und Co. eine Menge Spaß, Freude und Energie, was sich auch auf die Fans in der ausverkauften Saarlandhalle übertrug. Songs wie "Eternal Flame", "Born Again" oder "Crazy, Mad, Insane" wo Mate, Anton und Kasperi mit ihren Laufband Sonnenbrillen auf der Bühne stehen und Roboter spielen, kommen knackig und energisch aus den Boxen. Was uns Yannis zwischendurch verriet war das am 15.02.2019 das neue Album von BEAST IN BLACK erscheinen wird und sie ab dem 05.03.2019 auf Tour damit und mit den alten Songs sind. Mit ihrem "End of the World" beschließen sie eine gut 50 Minütigen Show die echt Spaß gemacht hat.
Bilder von Beast in Black hier: http://rock-konzert-magazin.com/konzertfotos/beast-in-black/
Setlist:
Beast in Black
Eternal Fire
Blood of a Lion
The Fifth Angel
Born Again
Ghost in the Rain
Crazy,MAD,Insane
Blind and Frozen
End of the World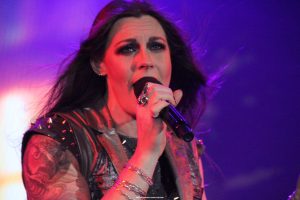 Da war sie wieder die Umbaupause und der Vorhang wurde herunter gelassen. Pünktlich um 21:00 Uhr ertönte das Intro "Swanheart" von Troy Donockley von Band kurz darauf erschienen Sie mit einem lauten Knall und viel Feuer und brachten gleich zu Anfang "Dark Chest of Wonders". Eine riesige LED Leinwand im Hintergrund spielte zu den jeweiligen Songs die passenden Bilder von dem jeweiligen Album oder eine andere bewegte Story zu dem Song. Kraftvoll war es was da aus den Boxen kam. Es war nicht Umsonst "The Decade Worldtour", so das NIGHTWISH aus den zurückliegenden 20 Jahren ihre Songs spielten. Ob "Sacramento of Wilderness", "I want May Tears back" oder "Nemo" jeder Song war an diesen Abend ein echter Genuss. Würde dennFans zwischenzeitlich wieder kalt so wurde ihnen während dem Song "Last Ride of the Day"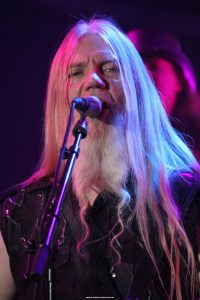 wieder mit kleiner Pyro eingeheizt. Mit der ersten Single von NIGHTWISH Debüt Album "Angels Fall First" "The Carpenter" kam etwas Ruhe auf die Bühne, die aber gleich mal wieder mit den Songs "The Kinslayer" und "Devil & the Deep dark Ocean" wieder vorbei war. Hier flogen nicht nur die Feuerfontänen sondern auch Sterne von unten und oben auf die Bühne. Mit einem großen Knalleffekt beim Song "Slaying the Dreamer" verabschiedeten sich NIGHTWISH von ihren Fans, um dann noch mal mit " The greatest Show on Earth" wieder zu kommen. Spätestens jetzt kannte die Halle kein Halten mehr und die Dans feierten was das Zeug hielt.
Was für eine geile Show, die NIGHTWISH da hingelegt haben. Nach guten 2 Stunden verabschieden sich NIGHTWISH mit einem großen Knall und Konfettiregen von den Fans   und man hätte gerne noch mehr gesehen und gehört.
Bilder von Nightwish gibt es hier: http://rock-konzert-magazin.com/konzertfotos-2018/nightwish/
Setlist:
Intro Swanheart
Dark chest of wonders
Wish i Hand an Angel
10 th Man Down
Come Cover me
Gethsemane
Elan
Sacrament of Wilderness
Dead Boy's Poem
Elvenjig
Elvenpath
Last Ride of the Day
The Carpenter
The Kinslayer
Devil & the Deep dark Ocean
Nemo
Slaying the Dreamer
The greatest Show on Earth ( Chapter I: Four Point Six, Chapter II: Life, Chapter III: The Toolmaker)
Ghost Love Score
Outro: The greatest Show on Earth ( Chapter IV: The Understanding, Chapter V: Sea-Worn Driftwood)