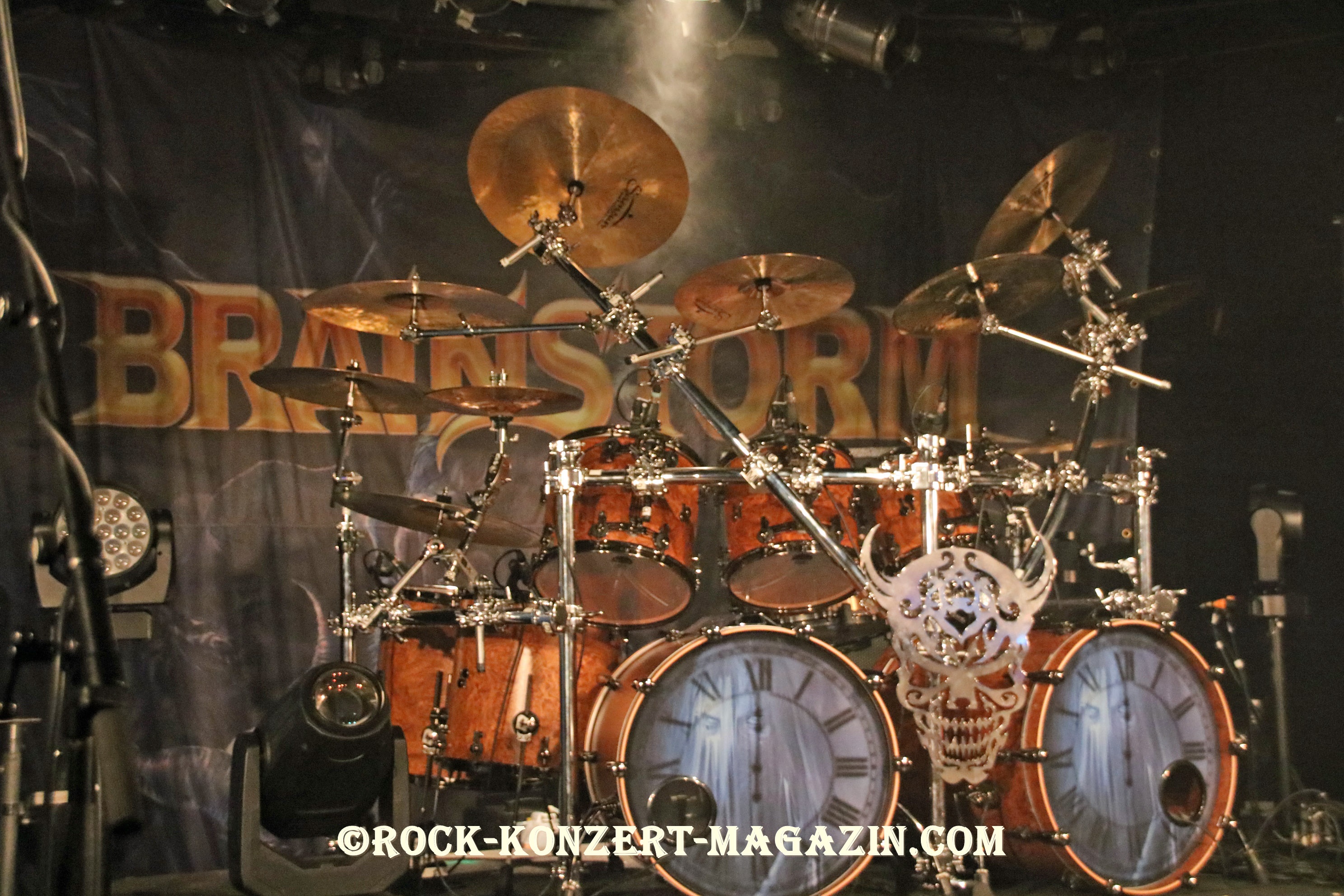 Brainstorm´s CD Release Party im Kubana
Es gab richtig was zu feiern an diesem Abend im Kubana in Siegburg, nicht nur das MOB RULES ein neues Album im August diesen Jahres mit dem schönen Titel "Beast Reborn" auf den Markt gebracht haben, nein BRAINSTORM haben Ende September mit Ihrem neuen Studioalbum "Midnight Ghost" ein weiteres Exemplar Ihres Schaffens auf den Markt gebracht. So wurde an diesem Abend zusammen im Kubana groß gefeiert. War es für MOB RULES das 9. Studioalbum, so ist es für BRAINSTORM bereits das 11. Studio Album. So kamen also an diesem Abend 2 Bands mit Ihrem kraftvollen Power Metal daher um die Fans in Wallung zu bringen und natürlich den Verkauf des Albums an zu kurbeln.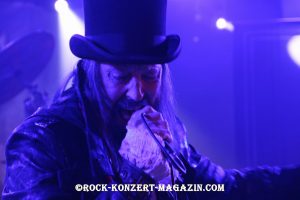 MOB RULES hatten die Ehre den Abend zu eröffnen und das gleich mal mit voller Power, Kraft und Energie. Das Kubana, was gut aber nicht übervoll war, wir tippen auf 300 Fans an diesem Abend, hatte jetzt schon Spaß und feierte gleich vom ersten Song an was das Zeug hielt. "Ghost of a Chance" hieß der erste Song an diesem Abend und er war gleich mal vom neuen Album "Beast Reborn". Sänger Klaus Dirks kam mit einem Zylinder auf die Bühne, so wie er ihn im offiziellen Video auch trägt. Sauber, klar und hart kam die Musik aus den Boxen, was für ein Genuss im Vergleich zu Montag in der Batschkapp (Tonschwierigkeiten beim Tourauftakt von Tarja siehe Tarja Turunen´s Tourauftakt in der Batschkapp a. d. R.). Das blieb den ganzen Abend so und mit einer guten Mischung aus alten Songs "Somerled" oder "My Kingdom Come" und neuen Songs "Childrens Crusade" oder "Ghost of a Chance" wurde die Stimmung im Kubana nur noch beflügelt. 10 Songs gaben MOB RULES zum Besten und nach einer guten Stunde war es an der Zeit die Bühne zu räumen. Nun konnte die CD Release Party von BRAINSTORM steigen.
Bildergalerie MOB RULES http://rock-konzert-magazin.com/konzertfotos-2018/mob-rules/
Setlist:
1.       Ghost of a Chance
2.       Somerled
3.       Black Rain
4.       Sinister Light
5.       My Kingdom come
6.       Last Farewell
7.       Childrens Crusade
8.       On the Edge
9.       In the Land of Wind and Rain
10.   Hollowed be thy Name
Nun kam nach der Umbaupause die eigentliche CD Release Show in Form von BRAINSTORM auf die Bühne.  Gleich von der ersten Minute an zeigten uns BRAINSTORM was wir heute erwarten können. Geballte Power, Kraft und Spaß. Frontman Andy hatte so seinen ganz eigenen Spaß und erzählte immer wieder zwischendurch irgendwelche Anekdoten aber er bedankte sich auch tausendmal bei den Fans die es beim dritten Mal etwas ungeduldig wurden und schrien: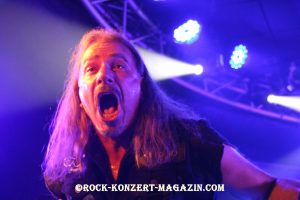 "Quatsch nicht, mach Musik". Klare Ansage der Fans, denn man kann es auch etwas übertreiben mit dem erzählen. Auch BRAINSTORM brachten an diesem Abend eine gute Mischung aus alten und natürlich neuen Songs vom neuen Album "Midnight Ghost".  Mit "Devil´s Eye" vom neuen Album ging es dann auch los, gefolgt vom nicht minder umjubelten "Worlds are coming through" auch aus dem neuen Album. Es wurden aber auch verdammt gute alte Songs wie "Fire, walk with me" oder "In these Walls". Das neue Album, welches insgesamt 10 harte, energiegeladene und kraftvolle Songs enthält konnte man logischerweise an diesem Abend am Merchandise Stand kaufen und dafür wurde von Andy auch reichlich Werbung gemacht. Soundtechnisch gab es an diesem Abend nichts aus zu setzten und so war es eine wirklich geile Party für alle Beteiligten.
Bildergalerie BRAINSTORM http://rock-konzert-magazin.com/konzertfotos-2018/brainstorm/
Setlist:
1.       Devil´s Eye
2.       Worlds are coming through
3.       All those Words
4.       Revealing the Darkness
5.       Fire walk with me
6.       The World to see
7.       Firesoul
8.       Falling spiral down
9.       The Pyre
10.   Shiver
11.   In these Walls
12.   Jeanne Boulet
13.   Erased
14.   Ravenous Minds
15.   Highs without lows
16.   Doorway to Survive