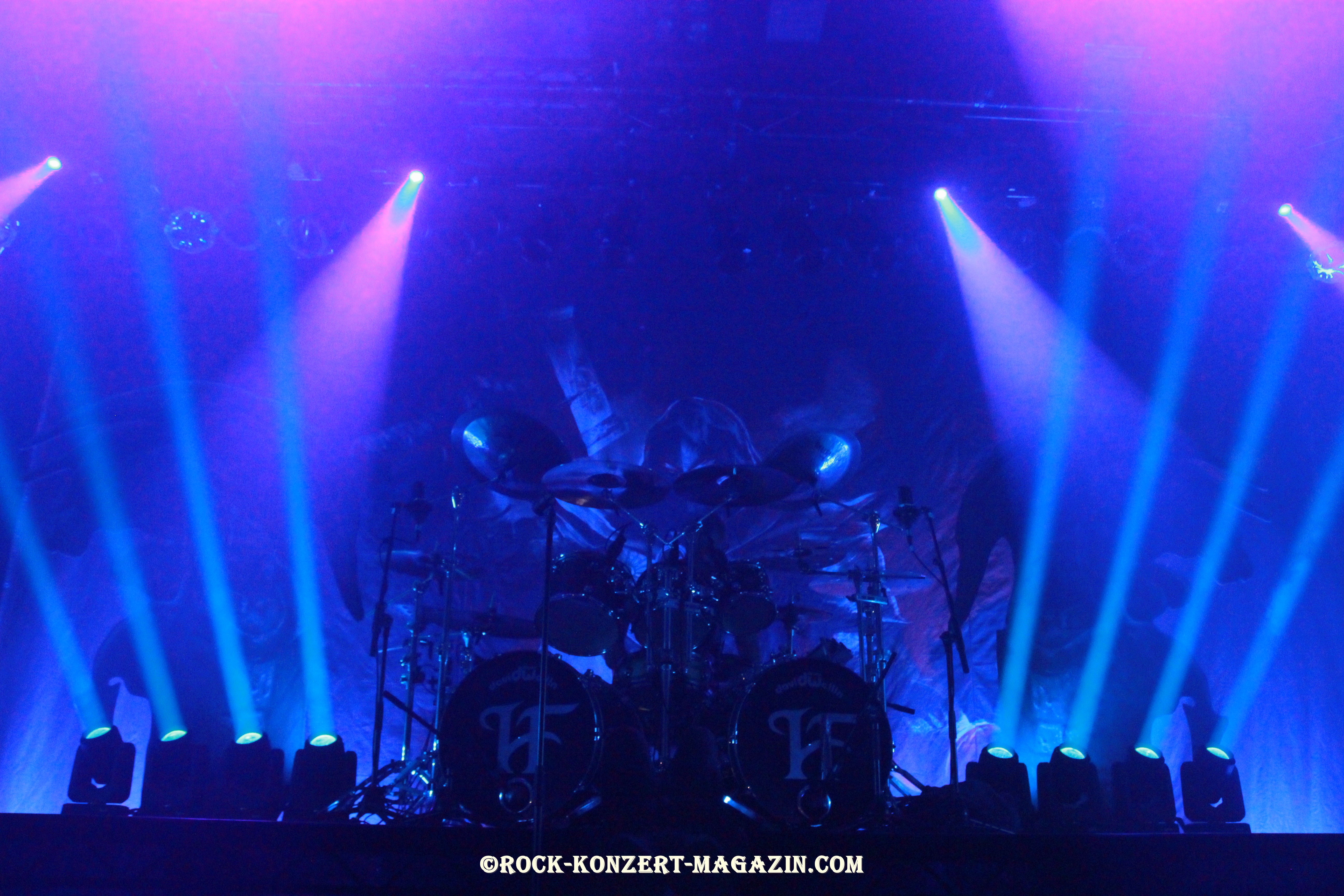 Nach ihrer erfolgreichen Built To Tour kommen HAMMERFALL diesen Herbst mit ihrer fortsetzenden ReBuilt To Tour 2018, welche im Mai und Juni in Nord Amerika startet, zurück nach Europa. In Deutschland sind HAMMERFALL nur in Heidelberg zu sehen und zu hören und so war es kein Wunder das die Halle2 in Heidelberg mit 1200 Fand ausverkauft war. ARMORED DAWN begleiten HAMMERFALL als Support dabei.
Wieso auch immer ging es früher los als geplant denn anstatt  um 19:00 Uhr betraten ARMORED DAWN schon um 18:45 Uhr die Bühne und fingen an zu spielen.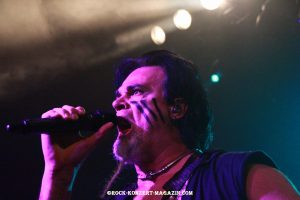 Die aus Brasilien stammende Formation hat sich dem Powermetal verschrieben und das merkte man in ihren Songs. Mit kfäftigen Drums und durchdringenden Riffs präsentierten uns ARMORED DAWN Songs wie "Bloodstone" oder "Eyes behind The Crow". Was uns dabei besonders auffiel war das Sänger Eduardo Parras augenscheinlich recht nervös war, denn er war etwas zittrig in der Stimme. Abgesehen davon das er in gebrochenem Englisch den Fans versuchte zu erklären wer sie sind und woher sie kommen war der Gesang insgesamt zu schwach. Obwohl ARMORED DAWN schon im Vorprogramm von z. B.  MEGADETH, SYMPHONY X oder TARJA gespielt haben war es ein recht schwacher Auftritt einer Band die, so meinen wir großes Potential haben um über die Grenzen von Brasilien bekannt zu werden.
Bilder von Armored Dawn hier: http://rock-konzert-magazin.com/konzertfotos-2018/armored-dawn/
Eduardo Parras – Vocals
Timo Kaarkoski – Guitars
Tiago de Moura – Guitars
Fernando Giovannetti – Bass
Rafael Agostino – Keyboards
Rodrigo Oliveira – Drums
Steilste:
 1. Intro
 2. Bloodstone
 3. Chance to Live again 
 4. Eyes behind the Crow
 5. Men of Odin
 6. Sail away
 7. Gods of Metal
 8. Barbariens in Black
 9. Beware of the Dragons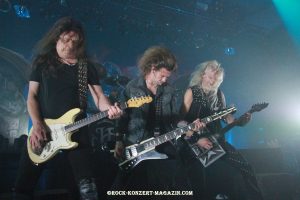 Was an diesem Abend noch auffällig war das HAMMERFALL als Headliner des Abends schon um 20:00 Uhr auf die Bühne kamen. Dies lag wohl daran das es um 22:00 Uhr noch eine 90er Party in der Halle02 statt fand. So ging also das Licht aus und zu den ersten Klängen von "Hector's Hymn" kamen sie, stellten sich auf und präsentierten den Fans von der ersten bis zur letzten Minute ein Konzert der Extraklasse. Während des gesamten Konzertes merkte man HAMMERFALL ihren Spaß und Freude an dem was sie tun an. Die Fans gingen vor Begeisterung mit, feierten und skandierten immer wieder HAMMERFALL, HAMMERFALL. "Renegade", "Crimson Thunder" oder "Last Man standing" sorgten nicht nur bei den Fans für ordentlich Gänsehaut nein auch Sänger Joacim Cans hatte die ein oder andere Gänsehaut bei der Atmosphäre. Joacim beriet uns dann auch noch das sie bis Januar noch ein paar Termine auf ihrer ReBuilt to Tour spielen und sich dann ins Studio verabschieden um eine neue Platte auf zu nehmen. Mit dieser Platte wollen Sie dann im August auf dem Wacken Open Air wieder Ihre Fans begrüßen. Dies erntete natürlich Riesen Beifall. Mit diesen neuesten Infos konnten HAMMERFALL die Fans nach 95 Minuten und einem geilen Konzert mit vielen starken Songs in den noch frühen Abend entlassen ohne sich gebührend bei Ihnen zu bedanken und zu verabschieden.
Bilder von Hammerfall hier: http://rock-konzert-magazin.com/konzertfotos-2018/hammerfall/
Setlist:
 1. Hector's Hymn
 2. Riders of the Storm
 3. Renegade
 4. Dethrone and Defy
 5. Bloody Bound
 6. Any means Necessary
 7. B. Y. H. 
 8. Crimson Thunder
 9. Treshold
10. Built to Last
11. Last Man Standing
12. Legecy of Kings
13. Heeding the Call
14. Let the Hammer Fall
————————————-
15. Hammer High
16. Bushido
17. Hearts on Fire