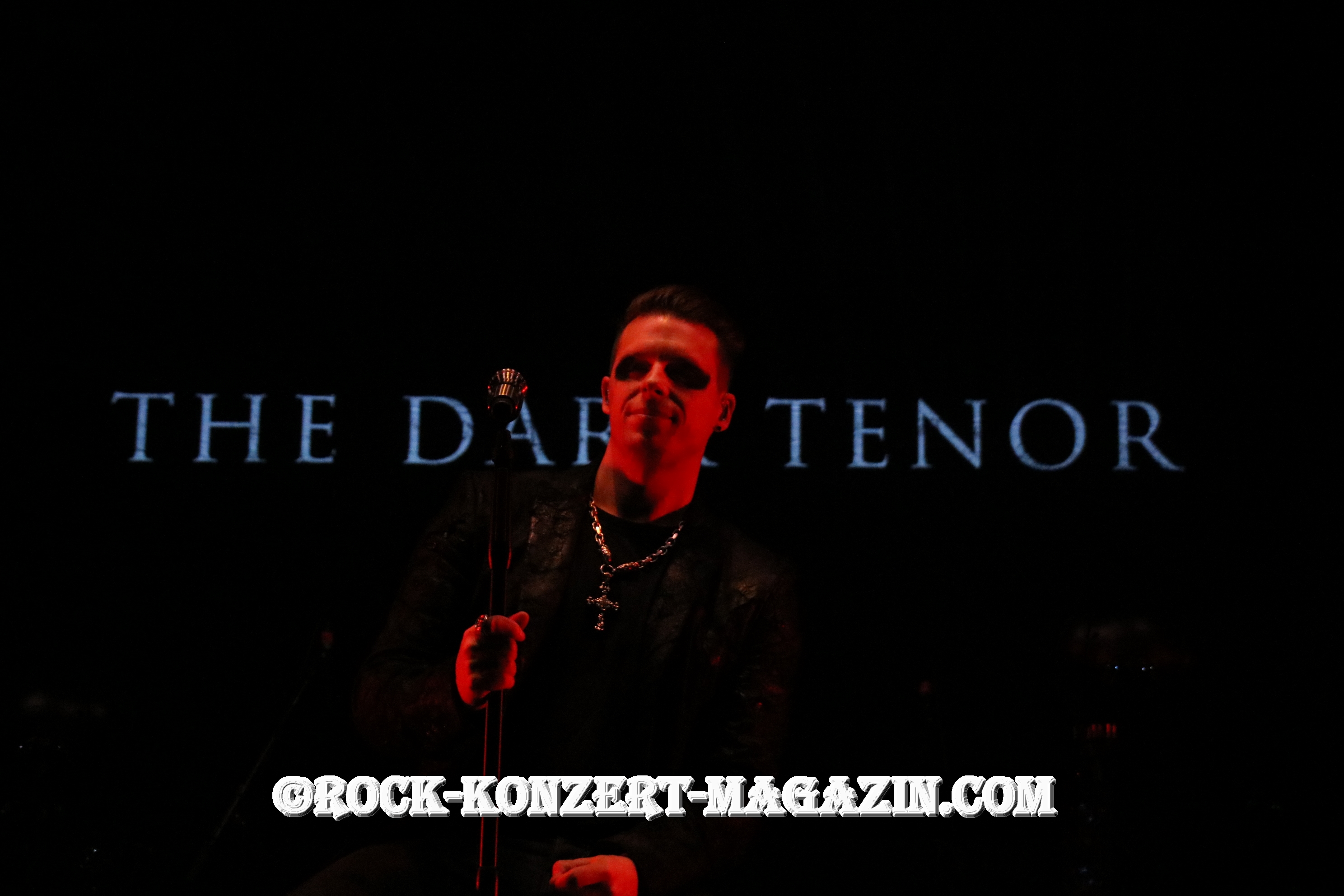 Aus dem Dunkel ins Licht, das ist der Weg, den der Dark Tenor geht. Klingt das banal? Nein, es klingt nach Oper, nach großen Themen, großer Geste, großem Gefühl. Der Weg aus dem Dunkel ins Licht führt tief zurück in die Geschichte der Menschen, man denke nur mal an Platons Höhlengleichnis oder an die Empfehlung des Nazareners, Licht auf dem Berge zu sein oder — sie führt die Licht-Metapher im Namen — an die Aufklärung, enlightment. Es ist auch ästhetisch gesehen ein ziemlich weiter Weg: Wenn man nur einmal die kurze Strecke von der Romantik — das war die Epoche, die den Dualismus von Licht und Dunkel dramatisiert hat — bis zu den Lichtgestalten der Popmusik abgeht, dann liegt da nur ein Dutzend Jahrzehnte zwischen beiden, klingt aber erheblich verschieden. Möchte man zumindest meinen.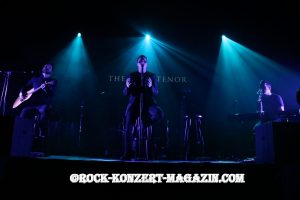 Was das mit dem Dark Tenor zu tun hat?
Er geht diesen Weg vom Dunkel ins Licht und zurück.
Er konnte diesen Weg aber erst eine halbe Stunde später gehen denn da vor der ausverkauften Christuskirche noch soviel Fans standen die sich das Konzert nicht entgehen lassen wollten ging die Show gute 25 Minuten später an. Das Licht ging aus und man dachte das es jetzt los geht aber es wurde erstmal ein gut 15 Minütigen Film gezeigt, der zeigte wie alles mit THE DARK TENOR begab. Schon etwas komisch da der Film immer wieder zwischen der weiten Vergangenheit und dem hier und heute hin und her sprang. Jetzt war es aber dann endlich soweit und THE DARK TENOR kam mit seinem Gitarristen und Keyboarder auf die Bühne um den ersten Teil seiner Show zu zelebrieren. Er klärte uns auf das die Show 2,5-3 Stunden dauern würde und unterteilt ist in 2 Akten. Der 1. Akt ist die Klassische Variante und der 2. Akt die Rock and Pop Variante. So ging es also los mit der Klassik. Zwischendurch fragte THE DARK TENOR immer wieder mal die Fans ob Sie ein Instrument spielen oder singen können oder sich mit Wagner Opern auskennen. Er erklärte uns dann auch immer schön was dazu wo man dann sagen könnte, ach deswegen dauert die Show 2,5-3 Stunden. Gesungen wurde auch zwischen den Erklärungen und das ziemlich kräftig. THE DARK TENOR hat wirklich ein prächtiges Organ welches er gekonnt einsetzt. Mit teilweise Klassischen "Hits" wie "…", "…" oder "…" verzauberte er nicht nur die Frauenherzen. Der 1. Akt dauerte dann auch eine Stunde und endete mit einer 15 minütigen Pause. Nach der Pause stand der Rock and Pop Akt an, dies hattet er ja zu Beginn der Show schon verkündet. Bevor es aber mit dem 2. Akt losging, gab es wieder einen Film über die weiteren Geschehnisse des DARK TENOR'S. Jetzt merkte man erst recht das er nicht nur 4 Jahre im Opernchor gesungen hat sondern auch eine Klassische Gesangsausbildung hat. Kraftvoll, Dynamisch und mit viel Leidenschaft präsentierte er die Songs.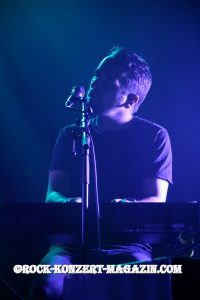 Das er nicht nur Singen kann sondern auch Gitarre spielen kann, zeigte er uns im Song "Die Unendliche Geschichte", wo er eine der beiden Gitarren spielte. So verging die Zeit wie im Flug und schon verabschiedete sich THE DARK TENOR von den Fans. Mittlerweile war es auch schon 23:40 Uhr und die Fans stimmten den Song "Ave Maria" an. Kurz darauf kam er nochmals auf die Bühne um für die verbliebenen Fans diesen Song, begleitet nur am Klavier zu singen.
Abschließend kann man sagen das der Klassik Akt nicht jedermanns Sache ist aber er dazu gehört. Der Rock and Pop Akt ist eine gelungene Mischung aus neuen und bekannten Songs wo man richtig mitgeht.
Am 22.12. gibt THE DARK TENOR in Berlin ein Weihnachtskonzert, wo der Ticket Vorverkauf am 11.11. um 11:11 Uhr begann. Also nichts wie ran an die Tickets, denn bis auf Magdeburg waren die Shows der Tour ausverkauft.

Setliste Klassik
1.     Afterglow
2.     Halleluja
3.     Wicked Game
4.     Sterne Hoch
5.     River of Life
6.     Stranker Like
7.     Heidenröslein
8.     Parla Oiu Piano
9.     Ave Maria
Setliste Rocn and Pop:
1.       Intro
2.       Volcanoes
3.       Power of Love
4.       Great Horizon
5.       Guided Under Flag
6.       Toxic Rain
7.       River flows on the Edge
8.       Wild Horses
9.       The Hunger
10.   Die Undendliche Geschichte
11.   Haunted Hearts/dies Irea
12.   Renegades
13.   Shatter Me
14.   Mountain High
15.   After the Nightmare
16.   Ode an die Freude