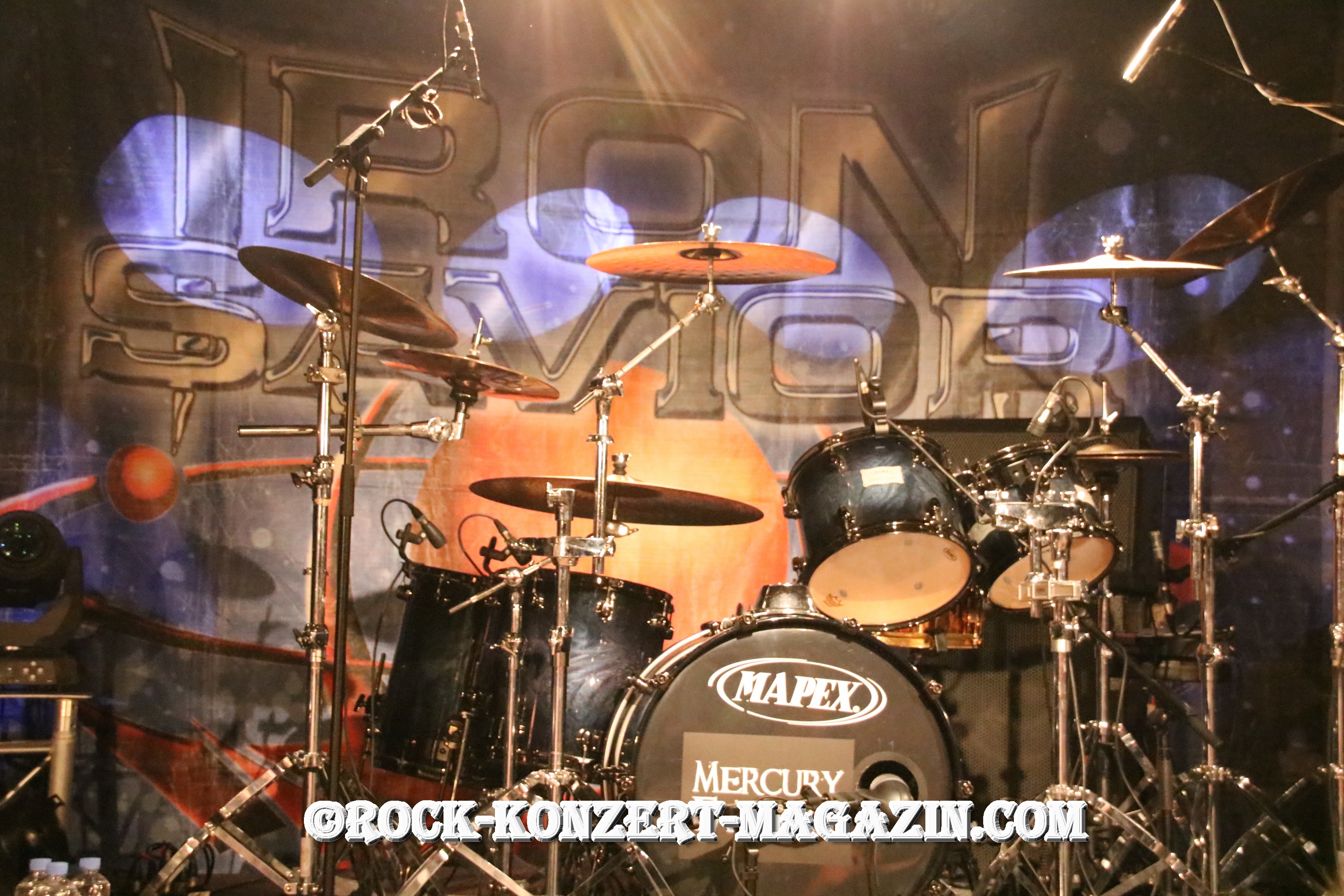 Es war mal wieder Zeit für einen Besuch im Kubana in Siegburg. An diesem Abend gab es Power Metal von MERCURY FALLING und IRON SAVIOR. Etwas ungewohnte war an diesem Abend eigentlich nur das es erst um 20:30 Uhr losging. Aber dafür war von der ersten bis zur letzten Minute Vollgas und Spaß mit dabei.
Pünktlich um 20:30 Uhr kamen MERCURY FALLING auf die Bühne. Mercury Falling stehen für straff arrangierte Midtempo-Tracks, bei denen Songwriting und stimmige Arrangements klar im Vordergrund stehen. So wurde es auch den Fans vermittelt. Nach einem kurzen Intro zeigten die 5 Jungs gleich mal was heute Abend von Ihnen zu erwarten war.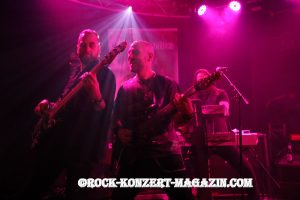 Gleich mit dem Opener "Into the Void", verbreiteten MERCURY FALLING eine Atmosphäre die Lust auf mehr machte und die die Fans gleich mal zum Mitsingen animierte. Mit einer bunten Mischung aus den verschiedenen Alben traten MERCURY FALLING an diesem Abend an. Von Ihrem letzten, schon 2016, erschienenen Album "Introspection" spielten MERCURY FALLING nur 2 Songs. Die Fans gingen begeistert mit und feierten schon mal kräftig. Dazu passte das Sänger Michael Pabst auch die ein oder andere Theatralik oder auch Freude zum Ausdruck brachte. Gute 50 Minuten durften MERCURY FALLING denjenigen Fans, die Sie noch nicht kannten oder so gut kannten, zeigen das Sie was von Ihrem Handwerk verstehen.
Steliste:
1.       Intro
2.       Into the Void
3.       Of Sinnners and Saints
4.       Daybreaker
5.       Queen of Pain
6.       Of Poets and Madman
7.       New Gods
8.       Revolution
9.       Sacred Love
10.   King for one Day
11.   Pandoras Box
Nach diversen Aufräumarbeiten kamen Sie dann IRON SAVIOR. Nun war es an der Zeit für viel Science Fiction denn die meisten Texte von IRON SAVIOR beschäftigen sich mit Science Fiction. Aufjedenfall knallten harte Riffs und ordentliche Drums aus den Boxen. Vom Band konnte man den Song "The Arrvial" hören und dann waren Sie da.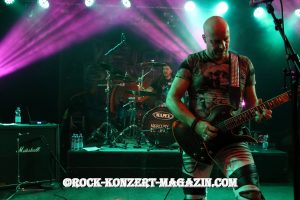 Auch hier konnte der Opener "Atlantis Falling" gleich mal bei den Fans punkten und so stand einem geilen Abend nichts mehr im Wege. IRON SAVIOR machten auch erstmal keine Gefangenen und knallten den Fans mal so 4-5 Songs hintereinander um die Ohren, bevor Sänger Piet Sielck und Basist Jan Sören Eckart mal so das ein oder andere ins Mirko sprachen. Auffällig war, so sagte es auch Jan, wenn Piet was machen muss zur Vorbereitung für einen Song, muss er immer den "Pausenclown" machen und umgekehrt ist es nicht so ist. Antwort von Piet: "Ich bin der Boss" mit einem Augenzwinkern. Der Spaß war nicht nur bei den beiden, sondern auch bei den anderen von der Band und bei den Fans zu sehen und zu spüren. Geile Stimmung wurde auch mit den Songs "Break the Curse", "Revenge of the Bride" oder "Mindfeeder" von IRON SAVIOR erzeugt. Vorm Song "Heavy Metal never Dies" gab Piet den Fans die Möglichkeit zu wählen. Entweder nach diesem Song gibt es eine Unterbrechung und die Fans rufen Zugabe, so das IRON SAVIOR dann wieder raus kommen und die Zugaben spielen, oder sie ziehen das jetzt in einem durch ohne das hinterher gemosert wird. Sie haben es dann in einem durch gezogen und klar gab es Zugabe Rufe aber nach den 3 Zugaben war für heute Schuss.
Das war wirklich mal ein Abend mit 2 Bands die beide richtig Lust hatten zu spielen und die auch ein wenig mehr Zeit hatten als so manch andere Konzerte, die wir schon besucht haben. Gelungen könnte man sich nochmals anschauen, wenn IRON SAVIOR nicht im februar auf Spanien tour gehen würden.
Setliste:
1.       The Arrival vom Band
2.       Atlantis Falling
3.       Way oft he Blade
4.       The Savior
5.       Starlight
6.       Gunsmoke
7.       Beyond the Horizon
8.       Hall oft he Heroes
9.       Break the Curse
10.   Revenge oft he Bride
11.   Mind over Matter
12.   Watcher in the Sky
13.   Mindfeeder
14.   I've been to Hell
15.   Heavy Metal  never Dies
_________________________________________-
16.   Coming Home
17.   Conditon Red
18.   Iron Savior